MANCHESTER - Dr Richard Freeman appeared at the Medical Practitioners Tribunal Service (MPTS) in Manchester today where the case against him, based on his order of 30 sachets of Testogel in 2011, was finally opened.
The hearing unveiled the 22 charges against him and most were admitted.
He confessed to ordering the package of Testogel from Fit4Sport Limited to the Manchester Velodrome on May 16th 2011, a banned substance on the World Anti-Doping Agency List of Prohibited Substances and Methods.
He also suggested falsely that it had been ordered in error.
As well as this he admitted to telling UK Anti-Doping in February 2017 it had been ordered for a non-athlete and returned to Fit4Sport.
He admits saying that it was returned was untrue but stands by his claim that it was for a non-athlete.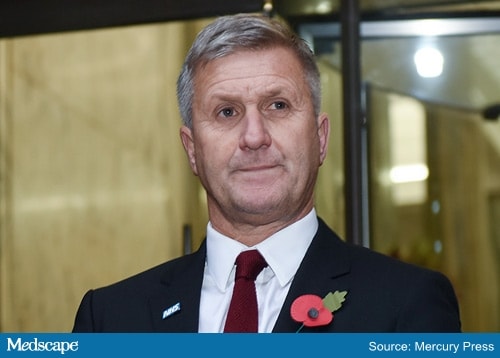 He also denies ordering Testogel when he either knew it was not for a non-athlete and knowing it was for an athlete to improve their performance.
He also denies acting to conceal his actions.
Shortcomings
Dr Freeman also admitted a series of charges relating to shortcomings in his clinical charges.
These included providing medical treatment to staff without access to their medical records and when it should have been passed onto their GP.
He also failed tell GPs about three people he had given medication to.
Dr Freeman also admitted to failing to keep an adequate record of athletes from British Cycling and Team Sky and failing to back up a laptop which was stolen from him in August 2014.
The case against Dr Freeman is expected to be outlined by the GMC tomorrow.
Case Continues
The tribunal heard last week it was Dr Freeman's position that the substance was ordered for cycling coach Shane Sutton but he denied all knowledge of it.
Representing Dr Freeman, Mary O'Rourke QC said that she had received a package on Monday this week which would call into question the "credibility…of Mr Sutton" and wanted time to speak to Steve Peters, another potential witness, about what this contained.
However, Simon Jackson QC, representing the General Medical Council, said it was inappropriate for this meeting to take place without the GMC being present.
The tribunal also heard Mr Sutton was currently out of the country but could appear before the hearing on Monday.
Ms O'Rourke also said Damian Collins, chair of the Commons Digital, Culture and Sport Select Committee, could be in possession of a report containing relevant information and she had made efforts to contact him this week but had received no response.
Chris Jaffray is a journalist with the Mercury Press agency.
Editor's Note: See more coverage of Dr Freeman's hearing from Friday 8th November here.
© 2019 WebMD, LLC

Send comments and news tips to uknewsdesk@medscape.net.
Cite this: Former Cycling Doctor Admits Lies - Medscape - Nov 07, 2019.