Earlier this year drug companies Biogen and Eisai announced they were scrapping two phase 3 trials of the investigational anti-amyloid agent aducanumab for Alzheimer's disease (AD) based on an interim futility analysis, but in a surprising about-face, new data from the studies mean the drug is back on the table.
In a statement released today by the drug's manufacturers, a new analysis from the EMERGE trial shows that the drug actually met the primary endpoint of significant reduction in clinical decline, including cognition and function. In the ENGAGE trial, the cohort of patients who received a high dose of aducanumab "support the findings from EMERGE," the companies report.
They note that after consulting with the US Food and Drug Administration (FDA), regulatory approval for the drug is back on track and will be pursued.
"If approved, aducanumab would become the first therapy to reduce the clinical decline of Alzheimer's disease and would also be the first therapy to demonstrate that removing amyloid beta resulted in better clinical outcomes," the manufacturers said in the statement.
"I think today's take-away message is one of hope but also patience. It's enormously hopeful, as we've never come this far before with a disease-modifying therapeutic," Keith Fargo, PhD, director of scientific programs and outreach at the Alzheimer's Association, told Medscape Medical News.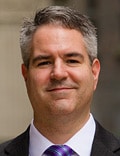 However, "even if this drug is not approved, we will crack this problem [of AD]. This is more evidence that the problem is crackable," he said.
Fargo added that it's also worth keeping a sense of "healthy skepticism" along with cautious optimism over the news.
To that end, the organization noted in a press release that it "eagerly anticipates reviewing a full report of findings referenced in today's announcement."
Larger Dataset
Aducanumab is a human monoclonal antibody in development for the treatment of early AD. Biogen and Eisai have collaborated on its development and commercialization since 2017.
As reported by Medscape Medical News, the companies announced in March that, based on a pre-specified interim futility analysis of ENGAGE (n = 1647) and EMERGE (n = 1638), aducanumab was not likely to produce a meaningful benefit compared with placebo.
That analysis was of data available as of December 26, 2018, for 1748 of the total participants who had completed the 18-month study period. The trials were discontinued on March 21, 2019.
However, additional data became available after the discontinuation for "a larger dataset" and showed a different outcome from that predicted by the earlier analysis.
The new results showed that patients in EMERGE who received a high dose of the active study drug met the pre-specified primary endpoint. They had a significant reduction "in clinical decline" between baseline and 78 weeks on Clinical Dementia Rating Scale–Sum of Boxes scores compared with those who received placebo (P = .01).
They also showed significantly greater reduction in decline on the 13-item AD Assessment Scale–Cognitive Subscale (P = .01) and the AD Cooperative Study–Activities of Daily Living Inventory, Mild Cognitive Impairment Version (P = .001).
Amyloid plaque was also reduced in both the high- and low-dose groups at 26 and 78 weeks, as shown on imaging (P < .001 for all comparisons).
Although ENGAGE did not meet its primary endpoint, the subset of patients who received a higher dose of the drug "supports the findings from EMERGE," the manufacturers report.
"Tremendous Unmet Need"
"Patients who received aducanumab experienced significant benefits on measures of cognition and function such as memory, orientation, and language. Patients also experienced benefits on activities of daily living including conducting personal finances, performing household chores . . . and independently traveling out of the home," the companies said.
They note that the difference in results from the two analyses likely centers around "patients' greater exposure to high-dose aducanumab" in the later assessment.
"Biogen consulted with external advisers and the FDA on these different results and their implications," they add.
"This large dataset represents the first time a phase 3 study has demonstrated that clearance of aggregated amyloid beta can reduced the clinical decline of Alzheimer's disease," principal investigator Anton Porsteinsson, MD, director of the AD Care, Research, and Education Program at the University of Rochester Medical Center, New York, said in a release.
"There is tremendous unmet medical need, and the [AD] community has been waiting for this moment," Porsteinsson added.
The company plans to file a Biologics License Application in early 2020 that will include the complete data from the phase 3 studies, as well as data from the drug's phase 1 and 1b studies.
In the meantime, access to the drug will be offered to eligible participants who were previously enrolled in the phase 3 trials or in the long-term phase 1b extension study or safety study, the manufacturers report.
Encouraging News
"On behalf of the more than 5 million Americans living with Alzheimer's and their family members, the Alzheimer's Association is encouraged to learn that Biogen will pursue regulatory approval from the FDA" for this drug, Maria C. Carrillo, PhD, chief science officer at the Alzheimer's Association, said in a press release from the organization.
"Today's news was very, very encouraging," Fargo noted during his interview with Medscape Medical News.
He reiterated that this is the first time that a disease-modifying drug, rather than one that concentrates just on symptoms, "has reached the hurdle that it can be submitted to the FDA for approval."
That said, Fargo again urged caution as the approval process moves forward.
"We don't know whether the FDA will ask for additional data to support the application, but this is a place we've never found ourselves before. So it's wonderful news today," he said.
Fargo noted that although there might be possible confusion about the differing results from the two analyses, the explanation from the manufacturers makes sense.
"The futility analysis incorrectly predicted that the studies would not work. In fact, EMERGE did work and ENGAGE might have worked if it had gone all the way to completion. It's just a complicated picture," he said.
"There are a lot of questions here, and there will be a lot of healthy skepticism from the scientific community. Absolutely all of these data should be shared so there can be a healthy debate about what these results mean," Fargo added.
That said, "I think it's important to note that Biogen did have discussions with the FDA before they decided to submit their application. Now, they have to go through a whole process to approve, but I'm sure they gave good advice as to whether it's worthwhile to submit at this point with this set of data," he said.
"Amyloid Hypothesis" Back in Play?
When the news of the futility analysis was released in March, several experts questioned whether that was the "final nail in the coffin" of the so-called amyloid hypothesis, which focuses on a possible link between AD and amyloid.
Asked if today's news brings renewed hope to the topic, Fargo said he never gave up hope.
"It's always baffled me why people are in such a hurry to bury the amyloid hypothesis. If you're skeptical of this hypothesis, you may feel that too many dollars and too many research resources have been put toward that, but you can also make the argument that it's never been truly tested in the way that it should be," he said.
He added that a focus on amyloid-targeting therapies wasn't just a case of single-mindedness on the part of the scientific community.
"A lot of it was the advent of amyloid PET imaging. That allowed people for the first time to see who had amyloid plaques in their brain and measured whether drugs can remove those plaques. And whatever you can measure is what scientists are going to study," Fargo said.
"Now that you have tau research being studied as well, and new kinds of imaging for brain atrophy now being used, those new tools are going to open up whole new vistas of research beyond amyloid. But I don't think people should be giving up on amyloid yet. I think there's still a lot of good to come from studying it," he added.
Follow Deborah Brauser on Twitter: @MedscapeDeb. For more Medscape Neurology news, join us on Facebook and Twitter.
Medscape Medical News © 2019

Cite this: Deborah Brauser. Anti-amyloid About-Face: Aducanumab Effective for Alzheimer's After All? - Medscape - Oct 22, 2019.