The risk of serious infections is higher for patients with multiple sclerosis (MS) taking rituximab than for those on natalizumab or fingolimod, and this increased risk is even more pronounced when compared with patients prescribed interferon beta and glatiramer acetate, results of a new study suggest.
Use of herpes antivirals was similar among patients taking rituximab and those taking interferon beta and glatiramer acetate, and this was lower than in those taking natalizumab and fingolimod, researchers found.
The analysis did not uncover any fatal cases of infection, possibly because of efforts to mitigate risks associated with varicella for fingolimod, and John Cunningham (JC) polyomavirus-associated progressive multifocal leukoencephalopathy (PML) with natalizumab, they note.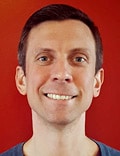 The new results are in line with research showing that first-generation therapies — the interferons and glatiramer acetate — are associated with a lower risk of infections, although research also shows that these agents are less efficacious than newer drugs, study author Thomas Frisell, PhD, associate professor, Clinical Epidemiology Division, Karolinska Institute, Stockholm, Sweden, told Medscape Medical News.
While infections are a factor in prescribing MS drugs, clinicians often don't have a choice, said Frisell.
"When you need a more potent drug, you need to pick between natalizumab, fingolimod, and rituximab. For few patients would the choice be based on these infection risks; it's more a matter that patients and physicians be aware of these infection risks," Frisell explained.
The paper was published online October 7 in JAMA Neurology.
Over the past decade or so, several new disease-modifying therapies (DMTs) for MS have come on the market. Although these treatments have different modes of action, they all interfere with the patient's immune response, raising concerns about susceptibility to infections.
"Of all the conceivable adverse events with these medications, infections are on top of the list," said Frisell.
For example, research shows that natalizumab increases the risk for life-threatening PML, and herpes zoster is a concern with several treatments, although it has been specifically associated with fingolimod.
Few Data for Rituximab
But few data are available on infection risks associated with the anti-CD20 antibody rituximab, which is extensively used off-label to treat MS in Sweden, said Frisell. "This is the first time that we have been able to show data on anti-CD20 therapy use in real-world patients."
Rituximab, originally a cancer drug, is approved for rheumatoid arthritis and some other immune-mediated diseases, but not MS, said Frisell.
The study included all patients with relapsing-remitting MS whose data were recorded in the Swedish MS register (SMSreg) and who started treatment between January 1, 2011, and December 31, 2017. The SMSreg covers about 80% of all patients with MS in Sweden.
Researchers linked the SMSreg to other registries to compare the infection risks among users of the different treatments.
The analysis included a total of 8600 treatment episodes in 6421 patients (71.9% female), with a mean age at treatment start of 39.0 years
The rate of all infections was higher among MS patients compared with a matched general population sample.
The incidence rate for serious infections per 1000 person-years was 8.9 for interferon beta/glatiramer acetate, 11.4 for natalizumab, 14.3 for fingolimod, and 19.7 for rituximab.
After adjusting for age and sex, compared with those taking interferon beta/glatiramer acetate, the other treatments had higher hazard ratios (HRs) for serious infections: fingolimod, 1.81 (95% confidence interval [CI] 1.21 -1.27); natalizumab, 1.53 (95% CI, 0.99 - 2.35); rituximab, 2.34 (95% CI, 1.65 - 3.33).
In the model that took into account additional potential confounders, including education, country of birth, sick leave, disability pension and MS-associated factors, only the difference between interferon beta/glatiramer acetate and rituximab remained statistically significant (HR, 1.70 [95% CI, 1.11 - 2.61]).
However, point estimates for fingolimod and natalizumab were still greater than 1.00, and so "were also in the direction of an increased rate of infection compared with interferon beta and glatiramer acetate," the authors write.
Different Effect
Researchers can only speculate as to why the serious infection rate is higher with rituximab, said Frisell. Since this drug's effect on the immune system is "quite different" from the other newer generation treatments, "it's not completely inconceivable that there is a risk difference," he said.
"That being said, previous studies have suggested natalizumab and fingolimod have increased risk of infections compared to that first generation of MS treatments," the injectables like interferon, he added.
Most neurologists would already be aware that infections may be a risk with the newer, more potent immune-modulatory drugs, said Frisell. "We highlight that there may be additional risk with rituximab, so clinicians may want to keep an extra eye on it, but the risk is not strong enough that patients should not take rituximab if otherwise it's a good option for them."
Use of antibiotics was highest with rituximab, followed by natalizumab and fingolimod. "This supports the idea that all three of these newer drugs — natalizumab, fingolimod, rituximab — may have more infections than the older, first-generation drugs," said Frisell.
However, he noted that the prescription of antibiotics could be sensitive to surveillance issues and differences in vigilance. For example, there may have been overprescription for patients believed to be at particular risk.
Hospitalizations for herpes or herpes zoster were rare, with only one event among patients taking interferon beta and glatiramer acetate, two in those taking fingolimod, and three among patients taking rituximab or natalizumab. A possible explanation for this is that current treatment guidelines work well to mitigate these risks.
Frisell also pointed out that there could be biases here too, as herpetic infections are a known risk with fingolimod in particular. "This is real-world data after all, and not a randomized trial, so it may be that physicians prescribing fingolimod were extra vigilant."
There was, however, a substantial difference between treatment groups in prescribed herpes antivirals. The rate was about 70% higher among patients taking fingolimod and natalizumab than among those taking rituximab or interferon beta and glatiramer acetate.
"We found that fingolimod and natalizumab are the two groups that stood out, so rituximab is more in line with the first-generation drugs," said Frisell.
Two cases of PML were recorded, one in a patient receiving fingolimod and the other in a patient receiving rituximab. In both cases, patients had switched from natalizumab.
"This is consistent with a subclinical carryover infection, diagnosed at occurrence of an immune reconstitution syndrome when natalizumab concentrations sink below the threshold for impeding T-cell migration across the blood–brain barrier, as previously reported," the authors write.
"The low rate of PML infections is also consistent with the clinical practice in Sweden to regularly test human polyomavirus 2 (John Cunningham virus) serology on patients treated with natalizumab and switch treatment if patients convert to positive serostatus."
A limitation of the study was that the national registries used to access data don't cover primary care, and they lack clinical data beyond assigned diagnoses.
More studies are needed on the risk for infections linked to the disease of MS itself, said the authors.
Valuable Information
Commenting on the study for Medscape Medical News, Ruth Ann Marrie, MD, PhD, professor of medicine & community health sciences at the University of Manitoba in Winnipeg, Canada, said it "provides valuable information about the differential risk of infection with commonly used therapies in clinical populations."
Clinicians can incorporate this new information about the risks of therapy, as well as the benefits, into discussions with their patients, said Marrie, who also is director of the university's Multiple Sclerosis Clinic.
As the field of MS increasingly uses more intensive immune therapies, concerns regarding serious adverse effects have also risen, added Marrie, who was not involved with the study. "Clinical trials provide only a limited assessment of such risks."
The research was funded through a Patient-Centered Outcomes Research Institute Award and funds from The Swedish Foundation for MS Research. Frisell has disclosed no relevant financial relationships. Marrie receives research support from CIHR, NMSS, MS Society of Canada, CMSC, Crohn's and Colitis Canada, Research Manitoba, and The Arthritis Society. She has no pharmaceutical support.
JAMA Neurol. Published online October 7, 2019. Abstract
For more Medscape Neurology news, join us on Facebook and Twitter
Medscape Medical News © 2019

Cite this: Different Infection Risks for MS Treatments - Medscape - Oct 10, 2019.