Deep brain stimulation (DBS) of the subcallosal cingulate (SCC) provides robust, long-lasting relief for patients with treatment-resistant depression, new research shows.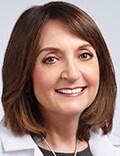 After a period of up to 8 years of stimulation, most patients continue to respond well, with improvement maintained over time, study investigator Helen Mayberg, MD, director, Center of Advanced Circuit Therapeutics, and professor of neurology, neurosurgery, psychiatry, and neuroscience, Icahn School of Medicine at Mount Sinai in New York City, told Medscape Medical News.
"The data demonstrate safety and sustained long-term effects. The sustained response over the long term with ongoing stimulation is what is most exciting and important. It is important for patients to not just get well (obviously as fast as possible) but, critically, to stay well," she added.
The study was published online October 4 in the American Journal of Psychiatry.
Staying the Course
DBS is currently approved in the United States to treat essential tremor, Parkinson disease, epilepsy, and obsessive-compulsive disorder. With DBS, a small neurostimulator that is implanted in the brain sends high-frequency electric impulses to areas responsible for the symptoms of each disorder.
As previously reported by Medscape Medical News, despite encouraging results from open-label studies using SCC DBS for treatment-resistant depression, a multicenter, randomized, sham-controlled trial was stopped early, owing to a lack of statistically significant antidepressant response to active stimulation at the designated 6-month a priori time point.
"Despite the fact that larger trials were halted early, what my colleagues and I were seeing as we continued to follow patients from our initial trials was that over time, they were getting better, and not only that, they were staying better. So we stayed the course," Mayberg said.
In the new article, the researchers report long-term follow-up data (4 to 8 years) for 28 patients (21 with major depressive disorder and seven with bipolar II disorder) who underwent SCC DBS between January 2007 and June 2013.
All had failed to respond to at least four antidepressants and other treatments. They had a Hamilton Depression Rating Scale (HDRS) score of 20 or higher and a Global Assessment of Functioning (GAF) score of 50 or less.
Response was defined as a 50% or greater change in HDRS score; remission was defined as an HDRS score of less than 7. Fourteen patients were followed for at least 8 years, 11 completed at least 4 years of follow-up, and three dropped out before 8 years.
At year 1, the mean HAM-D score decreased by nearly 50%, and the improvement continued over subsequent years, the researchers report. From year 2 onward, the response and remission rates were maintained by at least 50% and 30%, respectively.
The mean GAF score at baseline was 34.4 (indicating major impairment in several areas); it improved to a range of 61 to 70 (indicating mild symptoms but with overall good functioning) in years 2 to 8.
Similarly, the mean Clinician Global Impressions (CGI) severity score improved from 6.1 (severely ill) at baseline to less than 3 (mildly ill or better) in years 2 to 8.
"Three-quarters of all participants met the treatment-response criterion for more than half of their duration of participation in the study, with 21% of all patients demonstrating continuous response to treatment from the first year onward," the investigators write.
The procedure itself was generally safe and was well tolerated, and there were no side effects of acute or long-term stimulation. The rate of medical or surgical complications was consistent with the rate observed in studies of DBS for other indications, the researchers point out.
They also note that over several years of observation, patients required little additional clinical management beyond standard psychiatric follow-up and intervention.
Most participants were followed up by their own psychiatrist. The study team met with the patients twice yearly. After determining the best stimulation contacts early in the treatment course, subsequent changes to stimulation parameters were largely unnecessary.
Strong Supportive Data
Commenting on the findings for Medscape Medical News, Michael Schulder, MD, vice chair of neurosurgery, North Shore University Hospital in Manhasset, New York, and the LIJ Medical Center in New Hyde Park, New York, said these results "lend further support to the use of DBS for patients with severe depression that has resisted aggressive nonsurgical treatments.
"The main limitation of the study is that it reports open-label results, that is, the patients and the investigators all knew that the patients were receiving stimulation.
"As the authors note, a controlled study, ideally with some assessment of results that is blinded to whether the patients are getting stimulation or not, would provide results that have much more impact," said Schulder.
"Regarding the invasiveness of DBS, it has been an accepted treatment for certain neurological disorders for some 30 years, and the first modern trials for patients with psychiatric conditions began some 20 years ago. It provides modulation of brain circuits that are not functioning properly, leading to the symptoms of depression," he added.
He noted that the effects of transcranial magnetic stimulation (TMS) have not been as robust, and with TMS, regular treatment sessions are required to maintain benefit.
"But there is no denying that any invasive procedure, and one that involves a permanent implant in the brain, must be shown to be absolutely more effective than a noninvasive treatment if it is to become a fully accepted method," Schulder added.
"Patients with severe depression who fail all medical and other noninvasive treatments, including ECT [electroconvulsive therapy] and TMS, should be considered for participation in a trial of DBS. They suffer from a condition that at a minimum causes great suffering and often is lethal due to suicide," he concluded.
The study was supported by grants from the National Institutes of Health, the Hope for Depression Research Foundation, and the Dana Foundation. Devices were donated by St. Jude Medical (now Abbott). Mayberg has received consulting and intellectual licensing fees from St. Jude Medical (now Abbott). Schulder has disclosed no relevant financial relationships.
Am J Psychiatry. Published online October 4, 2019. Abstract
For more Medscape Psychiatry news, join us on Facebook and Twitter
Medscape Medical News © 2019

Cite this: DBS Offers Robust, Durable Relief for Severe Depression - Medscape - Oct 09, 2019.