A novel, low-sodium drug is safe and effective for treating symptoms of narcolepsy in adults, new research suggests.
Results of a phase 3 trial show participants who received the investigational drug JZP-258 (Jazz Pharmaceuticals) had greater decreases on measures of excessive daytime sleepiness (EDS) than their peers who received matching placebo. They also experienced significantly fewer weekly attacks of cataplexy, which met the study's primary endpoint.
Cataplexy is the sudden weakening or paralysis of muscles when a patient feels strong emotions.
In addition, both clinicians and patients rated narcolepsy symptoms in the placebo group as "much worse" or "very much worse" than in the JZP-258 group.
Treatment-related adverse events (AEs) were "as expected" and included headache, nausea, and dizziness, the researchers report.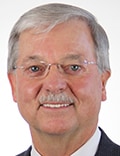 "This was a pivotal trial in cataplexy and excessive daytime sleepiness," lead investigator Richard K. Bogan, MD, associate clinical professor, University of South Carolina School of Medicine and chief medical officer at SleepMed, both in Columbia, told Medscape Medical News.
A representative for the manufacturer noted that the goal is to submit a new drug application to the US Food and Drug Administration (FDA) based on these findings by the end of the year.
"This is a chronic neurologic disorder. Because it's likely that patients will need to be on a drug for years, there are some concerns about the chronic sodium intake," Bogan said. If approved by the FDA, this novel medication would be a nice advantage over the current standard of care, "mainly because of its low sodium content," he added.
Bogan presented the findings September 25 at the World Sleep 2019 meeting in Vancouver, British Columbia, Canada.
92% Less Sodium
The FDA approved an earlier Jazz Pharmaceutical drug for narcolepsy-related symptoms more than 17 years ago. In 2002, the agency approved sodium oxybate (Xyrem) to treat cataplexy in adults with narcolepsy; and in 2005, the agency approved it to treat EDS.
As previously reported by Medscape Medical News, the FDA expanded the drug's indication to include pediatric patients.
JZP-258, on the other hand, is a "novel oxybate product candidate with a unique composition of cations resulting in 92% less sodium than Xyrem," the manufacturer notes.
"There is broad consensus" among organizations, such as the National Academy of Sciences and the American Heart Association, that lowering sodium intake may lower the risk for cardiovascular disease, Jed Black, MD, senior vice president of sleep and neuroscience at Jazz Pharmaceuticals and adjunct professor at the Stanford Center for Sleep Sciences and Medicine, California, said in a news release.
"We believe that JZP-258, if approved, will provide a clinically meaningful benefit to patients prescribed oxybate," Black added.
Although the drug's mechanism of action is not yet fully understood, the hypothesis is that its therapeutic effects are mediated through the modulation of GABAB receptors during sleep, the manufacturer notes.
It is estimated that narcolepsy affects 1 in 2000 individuals in the United States. While 70% of patients with narcolepsy also have cataplexy, 100% of them have EDS.
"EDS can have a significant impact on quality of life. These individuals are chronically sleepy, so they have trouble staying alert, have trouble with motivation and cognition, such as thinking and memory, and may have fatigue-related accidents," Bogan said.
Patients with cataplexy "worry that they're going to lose muscle tone. Weakness in the knees is very common, but it can be in the face with trouble speaking or in the arms with dropping things," he added. Cataplexy is almost always narcolepsy-related.
Randomized-Withdrawal Design
The phase 3 trial had a "randomized-withdrawal" study design in order to measure both efficacy for those who continued on active treatment and worsening in those who received placebo.
A total of 201 patients with narcolepsy with cataplexy who were between the ages of 18 and 70 years (mean age, 37.2 years; 60.7% women), were enrolled and included in the safety analysis.
An open-label "optimization and titration" period with JZP-258 treatment lasted for up to 12 weeks. Use of other antidepressant/anticataplectic treatments from before the study began were tapered during this time and completely discontinued by the end of week 10.
All of this was followed by a 2-week period of receiving a stable dose of JZP-258. Then, 134 participants, making up the "efficacy population," were randomly assigned to receive the study drug (n = 69) or placebo (n = 65) for 2 weeks.
These 134 patients were further divided into subgroups based on type of treatment taken prior to study entry: sodium oxybate only (n = 41), sodium oxybate plus another antidepressant or anticataplectic (n = 14), another antidepressant or anticataplectic only (n = 21), or "cataplexy treatment-naïve" (n = 58).
The primary efficacy endpoint was change in weekly number of cataplexy attacks from the stable-dose period to the double-blind, placebo-controlled, randomized withdrawal period (DBRWP). The key secondary outcome was change in score on the Epworth Sleepiness Scale (ESS).
Endpoints Met
Results showed that the full placebo group had a significant increase in the median weekly number of cataplexy attacks during DBRWP compared with the full JZP-258 group (2.35 vs 0.0, respectively; P < .0001).
The placebo group also had a significant increase in median ESS scores vs the active-treatment group (2.0 vs 0.0, respectively; P < .0001).
In addition, clinicians rated overall narcolepsy symptoms as "much worse" or "very much worse" on the Clinical Global Impression of Change scale in more members of the placebo group than in the JZP-258 group (60.0% vs 5.9%), as did patients themselves on the Patient Global Impression of Change scale (44.6% vs 4.3%; both rating comparisons, P < .0001).
Among the subgroups, the lowest median cataplexy attack frequency at study entry was reported by those taking sodium oxybate alone or with an antidepressant/anticataplectic.
The sodium oxybate-only subgroup showed stable cataplexy with treatment from JZP-258 during the open-label titration, optimization, and stable-dose periods.
In other words, "cataplexy did not change" in those who transitioned from sodium-oxybate to JZP-258, the researchers note.
In the sodium oxybate plus antidepressant/anticataplectic group, cataplexy was stable during titration of JZP-258, increased during the taper and discontinuation of the other antidepressant/anticataplectic, and then stabilized again during the stable-dose period.
In the group taking an anticataplectic other than sodium oxybate at study entry, cataplexy decreased during JZP-258 initiation, increased during the taper and discontinuation of the prior drug, and stabilized during the stable-dose period.
The cataplexy treatment-naïve group showed a consistent decrease in cataplexy from week 1 of JZP-258 titration through the end of the stable-dose period.
"It's a fairly complicated regimen but we learned a lot in terms of what to expect in our patients as we consider transitioning if this drug is ever approved," Bogan said.
Safety Profile
"The overall safety profile . . . was consistent with that reported in clinical trials of sodium oxybate," the manufacturer said in its press release.
Headache (20.4%), nausea (12.9%), and dizziness (10.4%) were the most common AEs reported. Two serious AEs were deemed treatment-related: a confused state and visual hallucination after an accidental overdose with the study drug and an increase in muscle enzymes one day after the end of placebo treatment.
Bogan said that the study results were not that surprising and were similar to what is to be expected with sodium oxybate, yet with "a significant reduction in salt content." He noted that the subgroup analysis also gave "valuable information" for clinicians.
"This was a very humane study design and was what I call a 'maintenance of effect trial.' The question was does this new drug work as well as sodium oxybate? And this gave us real-world [data]," Bogan said.
Asked whether there are any plans to investigate efficacy of this drug in younger patients, the manufacturer's representative told Medscape Medical News that "we have not done pediatric studies yet . . . and are not ready to comment on whether there will be a pediatric study."
Bogan noted that because sodium oxybate is approved for those who are age 7 or older, and the peak age of narcolepsy incidence is around 15 years, he would recommend that clinicians use it until a patient turns 18. Then, if JZP-258 is approved, the patient could be switched over to the new drug.
"That way it's not lifetime exposure to the higher salt content," he said.
Addresses Concerns
Commenting for Medscape Medical News, Nitun Verma, MD, spokesperson for the American Academy of Sleep Medicine, called the study's design "thoughtful" and said it addressed concerns for prescribing doctors.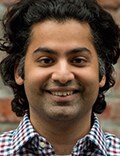 "One is: What is the process of changing someone's drug for this condition? That is not trivial because if you are switching drugs, people are always worried about rebound cataplexy. And this is showing both a reasonable way of titrating [the drug] as well as the safety of it," said Verma, who was not involved in the research.
He noted that two of the cohorts did have some temporary increase of cataplexy attacks before stabilizing.
"It's hard to say whether that's an issue or it's just a product of small sample sizes for each group. Overall, I think it's a fairly sized study; but when you start breaking it down into individual groups, it only takes two or three people who have a bad day" to increase the group's median number, Verma said.
"So I'm not terribly concerned about that," he added.
That said, Verma agreed with Bogan that information from the subgroup analysis was beneficial.
"I think it was helpful to look at because it addressed the concern: Is there going to be a temporary increased number of attacks during the transition process? Follow-up studies in a larger group would reinforce the findings, but the current data are quite interesting on that issue," he said.
Verma added that for patients with narcolepsy who have taken sodium oxybate for decades, "that daily amount of sodium can start to add up."
"Provided that this new test drug is safe and shows effectiveness in larger sample sizes, and it's approved, it would be nice to have that lower sodium option," he said.
The study was funded by Jazz Pharmaceuticals. Bogan has served on the speakers' bureau and participated in advisory boards for Jazz. Verma reports no relevant financial relationships.
World Sleep 2019: Abstract 179, Oral Presentation. Presented September 25, 2019.
Follow Deborah Brauser on Twitter: @MedscapeDeb. For more Medscape Neurology news, join us on Facebook and Twitter.
Medscape Medical News © 2019

Cite this: Deborah Brauser. Novel, Low-Sodium Drug Promising for Narcolepsy - Medscape - Oct 03, 2019.