A distressing scenario for physicians:
A patient who hasn't seen his doctor in a year suffers a stroke. The primary care physician was unaware that the patient's Apple Watch had picked up an arrhythmia that predicted trouble. The patient had been sending his doctor the data from his device all along, assuming that the office was reviewing it and would alert him if anything was of concern.
Meanwhile, the physician had a different understanding. She considered the patient's smart watch to be the patient's own personal product that would help track his health progress. And while her office collected the information, no one paid much attention to it.
Surprise! Soon after the patient recovered, he brought a malpractice suit against the physician, arguing that she should have noticed the problem and alerted him before a serious health event occurred.
So far, there are no known lawsuits based on wearables, but many predict that it's just a matter of time.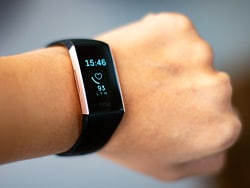 Expectations should be made explicit, says Karl Poterack, MD, medical director of applied clinical informatics at Mayo Clinic. "We're starting to see scenarios where patients have a consumer-grade device and say to a clinician, 'I've got this heart rate or step tracker; wouldn't you like to have this data?' In this case, a discussion is imperative because that's the kind of data which, in the abstract, a lot of clinicians are going to say, 'It's great that you can tell me how many steps you take every day, but I don't really know what that means. It doesn't help me take care of you any better to have this data.'"
At this point, it's worth examining the risks and weighing them against the benefits of tapping into this rich source of information.
Wearables Are Becoming Ubiquitous
From mobile pulse oximeters to Fitbits, Apple Watches to continuous glucose monitors, wearables are seemingly everywhere. By 2025, wearable and embedded health-tracking devices will be truly ubiquitous, according to Pew Research. These technologies have the capability to provide patients and their healthcare teams with an array of insights that can augment traditional medical care in exciting and surprising ways.
For example, step-count data alone can indicate whether a patient's antidepressant medication is working, says Joseph C. Kvedar, MD, vice president of Connected Health at Boston-based Partners HealthCare. "The more you walk, the more evidence you're not depressed," he says. "So by tracking activity level, you can look in and see how well they're responding to their medicine."
Or for patients who have obesity and metabolic syndrome, data-tracking can be motivational. "Some doctors will give groups of patients a Fitbit and have them compete with one another for step counts—sort of a twist on the group visit," Kvedar says.
Taking Wearables a Step Back
Given the capacity of these tools to improve health, it may be compelling for clinicians to obtain direct access to device-generated health data, or better yet, have those data delivered straight to a patient's electronic health record (EHR). Besides security and compliance concerns, however, there's the Pandora's box of malpractice risk.
As of now, the risk is hypothetical because legal precedent for this particular issue has not been set. "The law is not very good at looking forward to things that might happen in the future and crafting new rules based on that," notes David Szabo, JD, a partner at Locke Lord, LLP.
Medscape Medical News © 2019 WebMD, LLC

Any views expressed above are the author's own and do not necessarily reflect the views of WebMD or Medscape.
Cite this: Debra A. Shute. Wearables and Malpractice Risk: When to Worry - Medscape - Oct 22, 2019.