PHILADELPHIA — There's sunny news, potentially, for patients with heart failure who are keen on cannabis.
Hospitalized patients with a primary diagnosis of acute heart failure (HF) who say they are marijuana users are more likely to survive to discharge than nonusers, and they stay fewer days at less cost to the hospital, an observational study suggests.
It may be only patients with heart failure and reduced ejection fraction (HFrEF) who benefit, not those with heart failure and preserved ejection fraction (HFpEF), it further shows.
The analysis was based on a nationwide US sample of 161,553 acute-HF admissions in 2016; 2.6% of the patients said they used marijuana. It didn't identify extent of use or distinguish between cannabis smoked or consumed in edibles.
In-patient mortality was about one-fifth as high for 3764 cannabis users compared with the same number of nonusers who were propensity-matched for demographics, comorbidities, including coronary disease, and hospital characteristics.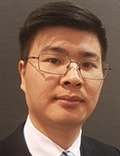 The study certainly isn't sufficient to endorse marijuana use in patients with chronic heart failure at risk for decompensation, but it at least argues against advising them to stop, Lingling Wu, Mount Sinai St. Luke's, New York City, said for theheart.org | Medscape Cardiology.
It's main message for now is that "in the real world," people who use marijuana "may not have as bad in-hospital outcomes from heart failure as we often think," said Wu, who presented the analysis here at the Heart Failure Society of America 23rd Annual Scientific Meeting.
"Until placebo controlled, randomized outcome studies are done, I would not recommend heart failure patients use marijuana as a therapy," agreed Robert A. Kloner, MD, PhD, University of Southern California, Los Angeles, for theheart.org | Medscape Cardiology.
Cannabidiol (CBD), one of the two best-studied components of marijuana, is a vasodilator, may be anti-inflammatory, and "has been shown in experimental models to actually have cardioprotective effects," he said by email.
In the current study, with which he isn't affiliated, "it is possible that the vasodilator aspect of CBD provided some preload and/or afterload reducing effects that may have improved heart failure in those with HFrEF," Kloner said.
"On the other hand, the delta9-tetrahydrocannabinol (THC) component of marijuana is thought to have the potential for negative effects on the cardiovascular system, such as increasing the sympathetic tone, increasing heart rate and blood pressure."
That psychoactive component of cannabis is probably more behind the many reported cases of acute myocardial infarction thought to be related to marijuana use, Kloner said. That's especially a concern in patients with coronary disease or its risk factors.
"Perhaps for reasons unknown in this study, the effects of CBD predominated."
Wu speculated that marijuana users may have been more relaxed or had better emotional or other psychological responses to their hospitalization experience than nonusers, "and that accounted for the better outcomes."
Of the entire cohort of more than 161,000 patients in the 2016 National Inpatient Sample, of whom 4224 reported being marijuana users, 78.3% were male. Of note, about 71.0% of marijuana users but only 49.0% of nonusers (P < .001) reported that they smoked tobacco products, a classic cardiovascular risk factor.
Yet the marijuana users, more of whom used tobacco, fared better during hospitalization in the analysis of 3764 users propensity-matched to an equal number of nonusers. The matching accounted for sex but not for tobacco use, the latter of which Wu said is a limitation of the study.
Odds Ratio (OR) for Death While Hospitalized With Acute Heart Failure, by Marijuana Use, in 3764 Propensity-MatchedPairs*
Cohort
Marijuana Users, %
Marijuana Nonusers, %
P Value
OR (95% CI)
Overall
0.2
1.3
.014
0.197 (0.046–0.833)
HFrEF subgroup
0.4
1.4
.013
0.114 (0.014–0.904)
HFpEF subgroup
0.8
1.4
.664
0.616 (0.067–5.628)
*Matched for age, sex, race, geographic region, hospital size, teaching vs nonteaching hospital, Charlson comorbidity score, history of CAD, and diabetes
Any smoking-related increase in cardiovascular risk in the comparison between marijuana users and nonusers may have not have been apparent "due to propensity matching for comorbidities that contribute to smoking-related mortality," Wu proposed.
Also, marijuana users had a shorter mean hospital stay than nonusers (4.2 vs 4.8 days; P = .004), and lower mean hospital costs ($43,800 vs $50,900; P = .039).
Hospitalized patients with HFrEF tend to be sicker overall, with longer hospitalization times, than those with HFpEF, possibly in ways that were not accounted for in the propensity matching. That, Wu said, might account for the apparent lack of marijuana benefit in HFpEF patients — it may be more noticeable in sicker patients.
"Marijuana is a complicated substance with tremendous heterogeneity," Kloner observed.
"There is a clear need for increased funding for research to figure out what it is doing to the cardiovascular system, especially when used in a chronic fashion, especially as more and more states legalize its use for both medicinal and recreational use."
Wu, the other authors, and Kloner declare that they have no relevant conflicts.
Heart Failure Society of America (HFSA) 23rd Annual Scientific Meeting 2019: Abstract 435. Presented September 13, 2019.
Follow Steve Stiles on Twitter: @SteveStiles2. For more from theheart.org | Medscape Cardiology, follow us on Twitter and Facebook.
Medscape Medical News © 2019

Cite this: Marijuana Users May Be More Likely to Survive Acute Heart Failure Hospitalization - Medscape - Sep 16, 2019.