Fresh from her family medicine residency, Julie Wood, MD, returned to her hometown, fulfilling a lifelong dream of practicing full-scope family medicine surrounded by family and friends. For 7 years, her rural practice in Missouri welcomed patients of all ages, from children, to pregnant women, to frail elderly.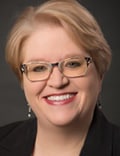 So the decision by her local hospital to close its obstetrics department required some soul searching. If she wanted to continue providing obstetrics care, which she loved, she would have to close her rural practice, uproot her two young children, and move away from aging parents. The decision to move to Kansas City "broke" her heart. While some of her patients were able to make the trek to continue their care with her, most had to seek out other providers — no easy task given the limited number of physicians in town and the fact that now the nearest hospital for delivery was over 30 miles away.
After moving, Wood joined the faculty at Research Medical Centers where she was able to continue to deliver babies and pass that skill on to her residents and students. Eventually she joined the American Academy of Family Physicians (AAFP) as its Senior Vice President for Health of the Public, Science and Inter-professional Activities, where she continues to advocate for inclusion of obstetrics in family practice as staff of the maternal mortality task force as well as the AAFP's Rural Health Initiative.
The financial threats to rural hospitals and the devastating ripple effects on the people who live there have been well documented of late.[1,2,3] But what about the frontline primary care physicians who depend on that local hospital in order to provide labs, imaging, emergency care, and, of course, hospital care for their patients? What happens to their practices and their ability to care for their patients?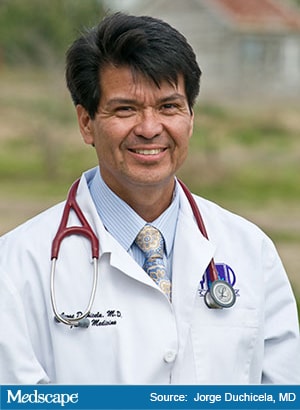 For Jorge Duchicela, a family physician in Weimar, Texas, population 2151, closure of the local 38-bed Weimar Medical Center 5 years ago challenged and inspired him to make a number of innovations in his practice, including helping to launch Alliance ACO, an accountable care organization of 60-plus family medicine physicians across a broad swath of rural central Texas that describes itself as created by physicians, for physicians.
Today his practice is flourishing, despite the hospital closure. But because of distance and travel time, he opted not to seek admitting privileges to the nearest hospital, 40-bed Columbus Community Hospital, 16 miles away. He does not round on his patients when they are hospitalized, like he used to at Weimar Medical Center, even though he misses that role. Instead, a group of family practice physicians manages them for him.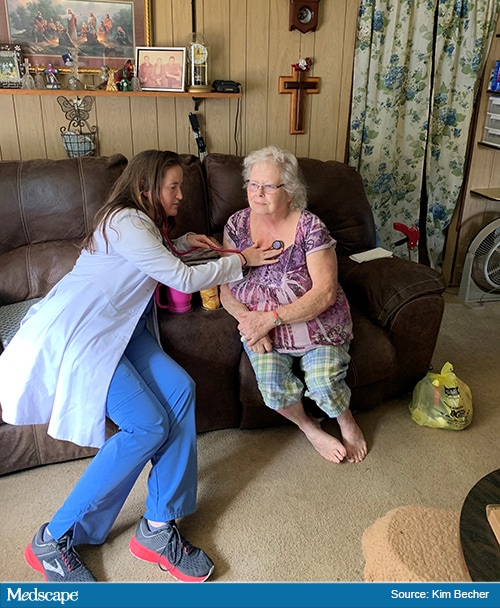 Kimberly Becher, a family practitioner in Clay, West Virginia, population 491, says her rural county never had a local hospital. The nearest acute care facilities are all about an hour away in five different directions. Some of those hospitals are cutting back while others are trying to gear up their service offerings. Her practice in Clay, which includes two nurse practitioners and a physician assistant, is part of Community Care of West Virginia, a Federally Qualified Health Center with 15 community clinics, school-based programs, and pharmacies.
Becher strives to provide an integrated medical practice with such innovations as a community health worker and weekly home doctor visits, which sometimes require traversing challenging dirt roads. "A lot of what I do is keeping people out of the hospital," she says. "We provide a lot of care typically only done in hospitals. If I didn't have solid hospital and emergency medical training, I don't think I could do this job."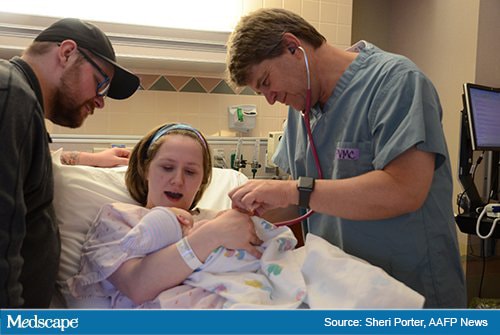 John Cullen, a family practitioner in geographically isolated Valdez, Alaska, population 3976, and current president of the American Academy of Family Physicians (AAFP), rides a bike 1 mile from his home to his clinic. Next door is 11-bed, critical-access Providence Medical Center, built in 2005 after another hospital in town closed. Sometimes winter storms blow in and nobody can get in or out of Valdez for days at a time, not even via the expensive and dangerous air ambulance, Cullen says. "When the weather is like that, we have to cover everything locally. All of our providers are exceptionally well trained for this environment, providing anesthesia and obstetrics care, including C-sections."
While not anticipated, were the Valdez hospital to close, patients would have to travel 300 miles for their hospital care—weather permitting—at considerable expense for transportation (a ferry or plane could be necessary) and housing. And Cullen says he doesn't know how his medical practice could continue without the hospital in town. "We'd likely have to close too. It's hard to imagine our community without this hospital. And Valdez delivers much of the country's petroleum via the Alaska pipeline."
Medscape Family Medicine © 2019 WebMD, LLC

Any views expressed above are the author's own and do not necessarily reflect the views of WebMD or Medscape.
Cite this: The Local Hospital Closed. These Doctors Didn't Give Up. - Medscape - Sep 23, 2019.