"How long have I got to live?"
It's a question that cuts to the heart of patients' concerns.
Even with the help of big data and online prognostic tools, immunotherapies and targeted treatments have made this question very difficult to answer. This is where prognosticating becomes more of an art than a science, and one that requires a careful, step-by-step approach based on clinical experience and intuition.
First Understand What Patients Want to Know, and What They Know Already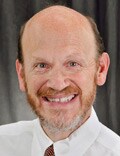 The subject of prognosis is "a very hard one to approach with a patient and family on many levels," said David N. Korones, MD, a pediatric hematologist-oncologist and palliative care physician at the University of Rochester Medical Center, Rochester, New York.

He explained that in North America and Europe, "anywhere between 5% and 20% of patients don't want to know their prognosis when they're diagnosed with a serious illness.[1,2] Most want to know what's wrong, but as far as how much time they have, not everybody wants to know that."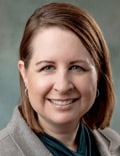 This can become complicated by family members wanting to know the prognosis more than the patient does, said Jennifer Lycette, MD, a community oncologist at CMH-OHSU Knight Cancer Collaborative, Astoria, Oregon.

"I cannot tell you the number of times where I've been in a room with somebody, particularly an older patient with acute myeloid leukemia, and we're talking about chemotherapy and a family member will say, 'What's the prognosis?' I'll turn to the patient and ask, 'Is this something that you want to hear?' It's always interesting to do that because sometimes patients will want that information, and other times I will get a sense that they're a little hesitant to hear it."
Lycette added that the first step with prognosis is taking the temperature of the room and assessing what a patient really wants to hear.
For Korones, the discussion begins by finding out what the patient has been told by the many subspecialty physicians they have seen along the way about whether their disease is curable and how much time they have.
"I approach that pretty gingerly because it's an emotionally charged thing," he said. "And there are some patients where I might not even approach it all, particularly if they're agitated and unfocused at the initial visit."
Available Tools for Developing a Prognosis
Once a patient's willingness and knowledge base are established, the physician can think about the actual prognosis. To decide on what that is exactly, many physicians rely on online tools.
For example, Lycette approaches a prognosis in different ways depending on the patient and the condition, but to get a sense of the statistics and available data, she often reaches for the oncology section of UpToDate.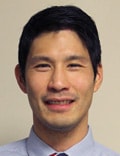 According to Daniel F. Chen, MD, a Massachusetts internist and geriatrician at Cambridge Health Alliance and clinical instructor at Harvard Medical School, when it comes to the various available prognostic models, there are essentially "two flavors."
The first is disease-specific calculators. In the case of a young woman with breast cancer, for example, that might include the disease severity, histology, and degree of lymph node involvement. From that, a prognosis can be developed, "if all we care about is the cancer," Chen said. "The other flavor of prognostic modeling that I see out there is more global. I think that comes into play more for older people because they accumulate all sorts of diseases in different organs, on top of the cancer that they're dealing with."
One such example of a prognostic model is the ePrognosis tool, developed at the University of California San Francisco. On the basis of a literature review, the authors constructed prognostic calculators and models for people with multiple conditions that take into account their overall disease burden.
"For example, they have one for hospitalized patients where you can look for information for different conditions presenting at the hospital," Chen explained. "They have calculators for people who are specifically in the nursing home or people who are homebound. The point being that it takes into account all aspects, including their functional status."
Lycette also recommended the online Geriatric Assessment Tools, put together by the Cancer Aging and Research Group."For the elderly, you can use that website to put in patient factors that provide a score to tell you if they're unlikely to do well with chemotherapy because of the number of comorbidities they have."
Flaws in the Algorithm
Even as more physicians turn to these prognostic tools, it is important to point out their substantial limitations.
As Lycette noted, most of them rely on cumulative data from studies published in the prior decade. Consequently, they do not take into account newer, often better-tolerated treatments.
"Some of our traditional databases and ways we approach things are not necessarily the way we have to do it anymore for everybody, because the immunotherapies are such a different kind of therapy," she said.
In those cases, Lycette may look to the latest trials. "Even if that's just a single study, it still gives us a better idea of how these patients are doing compared to the prior decade before we had these newer treatments," she said.
Korones also noted that the application of outcomes data from clinical trials, which invariably include participants who fall outside of the typical patient profile, is often done in "a very crude and rudimentary, non–data-led way."
"We know that people who are older, more frail, and have more comorbidities generally don't do as well," Korones said. For example, to an 80-year-old patient with a glioblastoma, he might say, "Because you're somewhat older and because we know that older people tend not to do as well, I worry that your time could be shorter than these numbers that I cite."
Then there is the issue of variable prognostic ability for specific cancers.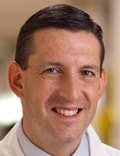 According to Mikkael A. Sekeres, MD, director of the Leukemia Program at the Cleveland Clinic Taussig Cancer Institute, Cleveland, Ohio, myeloid dysplastic syndrome (MDS) is a prime example of this conundrum.
Sekeres noted that the most commonly used tool in MDS is the International Prognostic Scoring System,[3] which was "developed and validated in patients who never received a drop of therapy. So almost by definition, once we start to treat patients, the precision of these prognostic systems falls off."
Individuals, Not Averages
Regardless of the tool used, most will eventually provide two pieces of information: the percent chance a patient will be cured or how much time they have left if their cancer is incurable.
These numbers will inevitably become a point of focus for the patient. That's part of the problem, because it's difficult to apply them to the individual when, as Korones says, "Everybody is different, and everybody's disease behaves in a slightly different way."
To offset this false sense of certainty, Korones emphasizes to patients that any percentage is based on people "who might have different presentations or a slightly different type of disease or in different ages, so it's very hard to come up with a precise number."
He then admits to patients that doctors are not very good guessers.
"I say that for two reasons. One is because it's true and to prepare them that whatever [doctors] say is just a rough estimate. But the other reason is to humanize me and to let them know we're in this together, that I'm not infallible at this and I'm not all-knowing."
He further explains that any prognosis is a range and that the patient should "understand that sometimes things happen suddenly, and the time could be even shorter; or sometimes we're just wrong on the other end and you respond better to treatment than we expected, or the cancer grows slower than we expect. I tell them that I love when we're wrong like that."
Lycette said that it can be frustrating when patients get hung up on a number or percentage chance. She recalled a recent conversation she had with a young woman with stage IV disease.
"She, like most people, had read all of these very dismal things, and I was telling her that I think she has a good chance to do far better than that because those numbers are outdated and she's going to go on to immunotherapy. She said to me, 'I think I hear what you're saying: that this is a really gray area, but I'm a black-and-white person so this is going to be really hard for me.'"Chen noted that when talking with patients, addressing this uncertainty upfront is crucial. "We're not going to be able to specify exactly what that uncertainty means, but as long as it is communicated, it's part of the informed decision-making that oncologists and other doctors have to help patients."
When to Give a Prognosis
Once a physician has arrived upon a patient's prognosis, the question then becomes when to give it. The first determinant here is the type of cancer being treating.
Sekeres said that for patients with acute myeloid leukemia, "we have to talk about prognosis at the very beginning, because we're introducing a substantial amount of treatment-related mortality with intensive chemotherapy. I would be doing my patients a disservice if I didn't talk with them about the chance that they could die from the therapy that we're about to start, and part of that is talking about the long-term prognosis or the long-term gains."
On the other hand, for patients with MDS, the timing depends on the severity of the disease and how much the patient knows already.
"If somebody comes in to my office and they've been told they have a blood condition and haven't been told that they have a serious myeloid dysplastic syndrome, where their average survival may be less than a year, we need to talk about that at the very first visit," Sekeres said. "For somebody who has a lower-risk MDS—which one of my patients referred to as 'mild displeasure syndrome'—we don't focus as much on prognosis initially."
This approach was echoed by Chen, who said that for patients who are diagnosed with stage IV disease, he tries to give the prognosis at the same time as the diagnosis.
"I don't think I can, in good conscience, talk them through decision-making without talking about prognosis at that stage of disease," he said, adding that for earlier-stage disease he would spend less time on it.
It may also be appropriate to come back to the prognosis discussion further down the line.
"In my cancer world," Korones said, "we talk about prognosis at the beginning and then at the time of relapse, or if there are unexpected toxicities from therapy that limit what therapy we can give. It's not like you algorithm-ize this, but I think the main approach is to not overdo it. Find some balance and strategic time points to re-discuss prognosis. Also, listen to the patient and the family, and probe them periodically to see if this is something they want to re-discuss."
Lycette said that sometimes she has a very guarded discussion with a patient, as she's thinking that their prognosis might not be very good, "and then they surprise us and do very well. That, of course, is always the best situation. Then you see the opposite too: Sometimes everything's predicting that somebody's going to do well, and they don't."
Weighing the available data alongside face-to-face interactions with patients is what might be called the art of developing an oncology prognosis, a skill that improves with experience.
Lycette said, "There is a clinical sense we get, that there's not something like a formula for, but certainly there's a sense of the patient's status and if they're going to be able to tolerate treatment, based on how we've seen people do in the past. It is hard to describe but it's something we learn as we go through our oncology training and years of practice."
In this sense, when it comes to answering the question of how much time a patient has left, perhaps the most helpful guide is how much time the physician has had on the job.
Follow Medscape on Facebook, Twitter, Instagram, and YouTube
Medscape Oncology © 2019 WebMD, LLC

Any views expressed above are the author's own and do not necessarily reflect the views of WebMD or Medscape.
Cite this: 'How Long Do I Have?' Tackling Oncology's Most Difficult Question - Medscape - Aug 12, 2019.