Rob Rakowczyk, MD, a family physician just starting his career, can't understand why payments to physicians of as little as $10 a year—usually for the free lunches that drug and device companies offer—have to be reported on the federal Open Payments website.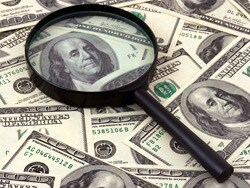 "Transparency can be a good thing, but reporting every lunch seems a little crazy," says the Texas physician.
During 3 years of family medicine training, he says that he never had an industry-paid lunch, apparently because the academic medical center where he trained barred salespeople.
For his part, Rakowczyk sees free lunches as a legitimate technique to attract physician interest. "The free lunch is a very well-known way for drug companies to get doctors' attention," he says. "The meal gets them to show up. I don't see anything wrong with that."
The issue of free lunches and payments from the pharmaceutical industry have become recent topics of conversation, since the federal government's Open Payments website posted individual payments for 2018 on June 28, 2019, and summarized those payments in a report.[1]
Interestingly, the report shows that industry is paying more money compared with previous yearly reports in the site, and that money is going to fewer recipients.
More Industry Payments Going to Fewer Doctors
According to the report, 2018 payments amounted to $9.35 billion—$380 million more than in 2017 and $770 million more than in 2014, the first full year of payments on the website.
Meanwhile, fewer doctors have been getting payments in the past 2 years. Altogether, 627,000 doctors are listed on the site for 2018, which is 11,000 fewer than for 2016.
Are some doctors having second thoughts about receiving payments or lunches? Probably not, says Thomas Sullivan, operator of Policy & Medicine, a website that reports on policy and regulatory topics, including Open Payments.
Sullivan says many of the doctors who stopped receiving payments are not likely to have done so voluntarily. That's because some teaching hospitals bar employed physicians from meeting with reps and taking their free lunches, he says.
He says many doctors see nothing wrong with taking the money. "It's perfectly okay for doctors to accept payments from industry for services rendered or to learn about therapies while taking free meals," Sullivan says. "During the free lunches, doctors are learning about a product from the rep, and that often helps with patient care."
The same trend is occurring in oncology, a prime target for industry money, according to a study presented in June. That study found that the dollar value and number of payouts to oncologists held steady from 2014 to 2017, but the number of oncologists receiving payments fell by 4% per year.[2]
Teaching Hospitals Are Getting More Industry Money
While fewer doctors are taking money from industry, teaching hospitals have been taking a lot more of it, according to the 5 years of Open Payments reports.
Medscape Business of Medicine © 2019 WebMD, LLC

Any views expressed above are the author's own and do not necessarily reflect the views of WebMD or Medscape.
Cite this: Leigh Page. Sunshine Act Report: Docs See Nothing Wrong With Taking Payments - Medscape - Aug 27, 2019.