A patient who had been in the hospital for treatment for a heart attack was sent home a week later. However, 10 days later, he was back in the hospital with chest pains and apparent complications.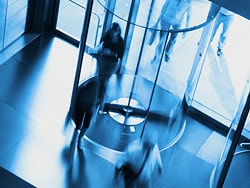 But, it is alleged, the hospital did not want to admit the patient because he had been a patient there less than 30 days ago; and readmitting him would trigger penalties for the readmission under Medicare's Hospital Readmissions Reduction Program (HRRP), which targets hospitals that readmit patients within 30 days of discharge.
So the patient was held in the emergency department (ED) for hours of treatment and put on observation status for days. The Centers for Medicare & Medicaid Services (CMS) does not count either of these options as readmissions.
According to the federal government, HRRP has been a success.
The program has prevented more than 500,000 readmissions, says the CMS. This translates into savings of more than $2 billion a year for Medicare, without raising patient mortality, says the Medicare Payment Advisory Commission (MedPAC).
However, several recent studies have shown that by declining to admit some patients back to the hospital within 30 days, those patients were endangered and some even died—and perhaps could have been saved if they had been readmitted for treatment.
An emergency physician recently complained that his hospital was trying to reduce its penalties under Medicare's HRRP program.
According to the physician, who withheld his identity, his hospital wanted to put HRRP patients who returned within the 30-day window into observation status. This classification is not counted as a readmission, so it wouldn't increase the HRRP penalty.
"I have been told more times than you can count by some nursing administrator-type people that we cannot admit so-and-so because they have been here within the past 30 days," the unidentified doctor wrote in an online reply to a New York Times story on the topic.
The administrator told him, "Just stick them in the obs [observation unit], where they can linger for the next few days in limbo while admin tries to discharge them," he wrote.
A screenshot of the emergency physician's complaint was provided by Rishi K. Wadhera, MD, a Harvard cardiologist and critic of the current program. The physician's comments are no longer on the Times site.
However, still on the Times site is another reply that also talks about gaming the 30-day readmission system. A home care provider complained about treating HRRP patients on observation status in the hospital, or just in the ED, where they also aren't counted as readmissions.
Are Physicians Gaming the System?
How often does gaming of the readmissions program go on? Not so much, according to supporters of the HRRP, such as cardiologist Harlan Krumholz, MD. Krumholz is director of Yale's Center for Outcomes Research and Evaluation. His team at the center helped set up the program and has produced favorable research findings about HRRP.
Medscape Business of Medicine © 2019 WebMD, LLC

Any views expressed above are the author's own and do not necessarily reflect the views of WebMD or Medscape.
Cite this: Leigh Page. Are 30-Day Readmission Rules Deadly for Patients? - Medscape - Sep 03, 2019.