OSLO, Norway — All patients with trigeminal neuralgia (TN) should undergo MRI, a new guideline for diagnosing and treating this condition recommends.
The guideline, developed by a task force of the European Academy of Neurology (EAN), also recommends that neurovascular contact (NVC) should not be used to confirm a diagnosis of primary TN but to determine whether surgery is warranted.
In addition, the guideline recommends carbamazepine and oxcarbazepine as first-line prophylactic treatments of TN.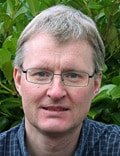 "It is of critical importance to differentiate between trigeminal neuralgia and other forms of facial pain and to adhere to the current guideline for diagnostic work-up and pharmacological and surgical management," Lars Bendtsen, MD, PhD, of the Danish Headache Center at the University of Copenhagen in Denmark and lead author of the guideline, told Medscape Medical News.
Bendtsen presented highlights of the guideline here at the Congress of the European Academy of Neurology (EAN) 2019.
"Extremely Painful" Condition
Trigeminal neuralgia is caused by pressure on the root of the trigeminal nerve (fifth cranial nerve, or CN V), transmitting pain signals in the face that result in what is often described as a stabbing sensation. The condition is "extremely painful" and may be difficult to diagnose and treat, said Bendtsen.
Patients with TN are often treated by a variety of specialists, including neurologists, neurosurgeons, anesthesiologists, or general practitioners.
The task force included 13 experts from seven European countries and a patient representative. From available evidence, the group addressed a number of clinically important questions pertaining to TN and developed recommendations that followed the Grading of Recommendation, Assessment, Development and Evaluation (GRADE) approach, or were based on expert opinion.
The guideline was published earlier this year in the European Journal of Neurology.
Since release of a previous guideline from the American Academy of Neurology and the European Federation of Neurological Societies, there have been changes to the classification and terminology related to TN, which authors of the new guideline adopted.
The new classification lays out three etiologic categories: idiopathic TN (no NVC or NVC without morphologic changes of the trigeminal root); classical TN (as a result of a neurovascular compression with morphologic changes of the trigeminal root); and secondary TN (as a result of major neurologica disease such as multiple sclerosis).
In this new guideline, the term primary TN describes patients with idiopathic TN as well as those with classical TN.
Bendtsen noted that patients with secondary TN seem to be younger and more likely to have trigeminal sensory deficits and bilateral pain. He and his colleagues determined that no clinical features have a high sensitivity for identifying patients with secondary TN.
The task force strongly recommended MRI as part of the work-up in TN patients to help identify those with secondary TN, said Bendtsen.
If MRI is contraindicated or unavailable, the guideline recommends trigeminal reflexes to distinguish secondary from primary TN.
Demonstrating an NVC should not be used to confirm the diagnosis of TN, said Bendtsen. "Rather, it may help to decide if and when a patient should be referred for surgery."
A combination of three high-resolution sequences — 3D T2-weighted, 3D TOF-MRA, and 3D T1-Gad — aids the detection of a possible NVC, said Bendtsen.
He emphasized that the neuroradiologist should be blinded to the side of the pain, and should describe whether a vessel contact causes morphologic changes of the nerve.
Opioids Not Effective
Opioids are not usually effective for acute exacerbations of pain in patients with TN. In-hospital treatment may be necessary for titration of antiepileptic drugs (AEDs) and rehydration. The guideline also suggests that intravenous fosphenytoin or lidocaine may be useful.
For long-term treatment, the task force recommended the antiepileptic drugs carbamazepine (200-1200 mg/day) or oxcarbazepine (300-1800 mg/day) as first-line agents. Lamotrigine, gabapentin, botulinum toxin type A, pregabalin, baclofen, or phenytoin can be combined with a first-line drug or used as monotherapy, said Bendtsen.
Drug doses should be adjusted according to pain severity and side effects, and patients should be provided with instructions on titration, he said.
The task force recommended that medical management be implemented as first-line therapy, with surgery offered only when such management does not sufficiently control pain or medications are poorly tolerated.
However, patients should be informed about neurosurgical options at an early stage, said Bendtsen.
The task force also broached the question of which surgical procedure provides the longest pain relief with the fewest complications. In the end, it recommended microvascular decompression (MVD) over neuroablative treatments such as gamma knife surgery, thermocoagulation, balloon compression, and glycerol rhizolysis in patients with classical TN.
For those with secondary TN, the task force recommends similar medical treatment as those with primary TN. For these patients, surgical approaches could include Gasserian ganglion procedures and MVD, said Bendtsen.
The expert panel found no scientific data on nonsurgical or nonpharmacologic approaches. The guideline also recommends that patients receive psychological and nursing support and be directed to national support groups where available.
Bendtsen noted that "quite a lot of research" is underway in the field of TN, which is giving practitioners "reason for optimism."
For instance, a phase 3 trial of a novel selective sodium channel blocker, which is the first specifically designed for trigeminal neuralgia, is now under way.
"The very interesting thing about this new blocker is that it seems to have very few side effects, which is a problem with drugs like carbamazepine and oxcarbazepine," said Bendtsen.
Bendtsen said the quality of available evidence supporting topical treatments was "too low" to make any recommendations one way or another. He also noted that although the task force did not include any radiologists, it did consult with such experts.
Bendtsen reports he has received honoraria for lectures and is a member of the advisory board for Allergan, Reva, and Novartis.
Congress of the European Academy of Neurology (EAN) 2019: Special Session #6. Presented June 30, 2019.
For more Medscape Neurology news, join us on Facebook and Twitter
Medscape Medical News © 2019

Cite this: New Guideline for Trigeminal Neuralgia Released - Medscape - Jul 05, 2019.