June 7, 2019 — Children who were exposed prenatally to four common antiepileptic drugs (AEDs) have higher levels of problem behaviors, including aggression, new research suggests.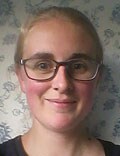 The study linked problem behaviors with exposure to valproate (VPA), carbamazepine (CBZ), lamotrigine (LTG), or levetiracetam (LEV), although VPA-exposed children were most affected.
"We expected to find increased rates of behavioral problems within the clinical range for the valproate-exposed children, but we also found this for the other three drugs, which was not expected," lead author, Yfke Huber‐Mollema, PhD student, Centre of Excellence for Epilepsy and Sleep Medicine (SEIN) Heemstede, Netherlands, and Research Institute of Child Development and Education, University of Amsterdam, told Medscape Medical News.
The new results highlight the need for more and earlier screening for behavioral issues in children exposed to AEDs prenatally, said Huber‐Mollema.
"We screen these children in the Netherlands now at about 6 years old, but I think we could screen even earlier — perhaps from about age 2-3 years onwards," she said.
The study was published online June 5 in Epilepsia.
Previous research has shown that children exposed before birth to AEDs are at increased risk for malformations, and some studies have uncovered long-term developmental risks for these offspring.
However, few studies have looked specifically at behavioral problems in exposed children, and those that have were small, didn't distinguish between different AEDs, or didn't include newer drugs, said Huber‐Mollema.
This new analysis included 181 children aged 6-7 years whose mother took one of the four AEDs as monotherapy during pregnancy. Researchers identified participants through a national pregnancy register — the European Registry of Antiepileptic Drugs and Pregnancy (EURAP-Netherlands).
Of the children included in the study, 26 were prenatally exposed to VPA, 30 to LEV, 37 to CBZ, and 88 to LTG.
Parental Reports
Parents completed the Child Behavior Checklist (CBCL) and the Social Emotional Questionnaire (SEV) online.
The CBCL includes 118 items, each presenting a problem behavior (eg, "acts too young for his/her age"). Parents scored each item as "not true (0 points), "somewhat true" (1 point), or "very true or often true (2 points).
The SEV has 72 items with descriptions of problem behaviors such as "Is easily irritable or irritated." Behaviors the SEV can distinguish include: attention deficit hyperactivity disorder (ADHD) with subscales for attention deficit, hyperactivity, and impulsivity; social problem behavior, including opposition-defiant behavior (ODD), aggressive behavior, and antisocial behavior including conduct disorder (CD); anxiety behavior with subscales for general anxiety, social anxiety, and anxious depressed behavior; and autistic behavior.
Parents rated the SEV items on a 5-point scale — from "the behavior does not occur" (0 points) to "the behavior occurs very often or daily" (4 points).
Scores on these questionnaires could fall into the normal range (parents report few or no problems), borderline range (minor or occasional problems), or clinical range (clear or frequent problems).
Potential Confounders
Mothers completed the Adult Self Report (ASR), which includes assessment of behavioral problems. The authors considered maternal behavioral problems to try to control for behavior that a child may have inherited.
Other potential confounders the researchers controlled for included maternal education, breastfeeding, child's age, gestational age, maternal epilepsy type, and alcohol and nicotine exposure.
The researchers compared VPA, which is no longer a first choice drug for pregnant women with epilepsy, with the three other AEDs. They made a direct comparison between LTG and LEV, which are now the first choice treatments for these women because they have the lowest rates of malformations, said Huber‐Mollema. The authors also compared results with population norms.
Different Patterns
The analysis uncovered "very different patterns" of behavioral problems for the various AEDs. "Any one particular behavioral problem didn't stand out more than the others, with parents reporting both internalizing and externalizing behavioral problems," said Huber‐Mollema.
Parental ratings placed a high percentage of children from all exposure groups within the clinical range on the total behavioral problems scale of the CBCL. For VPA‐exposed children, the proportion of behavioral problems was more than expected, based on the worldwide prevalence of child psychiatric disorders (32% vs 13.4%), and much higher than LTG‐exposed (16%) or LEV‐exposed children (14%).
Also on the CBCL, VPA-exposed children showed a high percentage of social problems (16%).
On the SEV, parental ratings from all exposure groups placed between 6% and 23% of the children in the clinical range for symptoms of CD (aggression and antisocial).
More Conduct Disorder
Compared to Dutch population norms, LTG‐exposed children had a significantly higher proportion of ODD (11.5%). The VPA-, LTG‐, and LEV‐exposed groups had significantly higher rates of CD, "which was something we wouldn't expect," said Huber‐Mollema.
She speculated that this result may be due to an interaction with intelligence. "We know, for example, that valproate-exposed children tend to have verbal problems, and children with verbal problems display more aggressive behavior."
VPA-exposed children had relatively high levels of autistic behavior (7.7% of them had clinical symptoms), but this wasn't significantly more than other exposed children. Huber‐Mollema cautioned that the VPA-exposed group was the smallest.
Autism Discrepancy
The percentage of kids in the study diagnosed with autism spectrum disorder was higher than the population average. For example, 12% of VPA-exposed children had this diagnosis.
However, this was not reflected in the number of kids with a clinical score on the autistic behavior scale. This seeming discrepancy might be explained by the fact that parents might have gotten used to the behavior, said Huber‐Mollema.
"It's possible that the child has had the diagnosis for some time and the parents have accepted the behavior, so when asked, they don't report the behavior as problematic."
CBZ‐exposed children did not show higher rates of clinical behavioral problems. But while the CBZ-exposed group had the "lowest profile" in the study, Huber‐Mollema pointed out that other studies have linked behavior problems in kids and higher malformation rates to prenatal exposure to this drug.
Multiple regression analysis showed that after controlling for potential confounders, VPA-exposed children had significantly more social problems than children exposed to LTG (P = .022) or LEV (P = .028).
Compared with LEV-exposed children, those whose moms took VPA had significantly more attention problems (P = .013). VPA-exposed children had more symptoms of ADHD than their LEV-exposed counterparts.
LTG vs LEV
The direct comparison between LTG and LEV showed that LTG-exposed children had significantly more symptoms of ADHD attention deficit compared with LEV-exposed children (P = .026). But LTG-exposed kids had fewer symptoms of anxiety.
The authors did not find a significant relationship between the daily dose of any of the drugs the moms took during pregnancy and childhood behavioral outcome measures.
Early screening can facilitate more timely interventions for problem behaviors in kids who were prenatally exposed to an AED.
But Huber‐Mollema is convinced that factors other than such exposure also contribute to behavioral problems in children.
Family Matters
"These children were exposed to AEDs, but they're also exposed to having a mother with epilepsy, which means growing up with a mother with a chronic condition."
Mothers with epilepsy also frequently struggle with stress and comorbid depression and anxiety. And other family and environmental factors can contribute to negative childhood behaviors, too, said Huber‐Mollema.
A limitation of the study was the use of parental reports, which are subjective and don't always directly correspond with a diagnosis made by a professional. The study also did not include the teacher's perspective.
Another possible limitation is that the study did not exclude children who had experienced a head trauma or developed epilepsy themselves. However, only one child in the study had epilepsy.
Also, the study did not include a control group of nonexposed children or children exposed to AED polytherapy.
The authors stressed that since the sample size of some AED-exposed groups was relatively small, results should be interpreted with caution.
Huber‐Mollema expects further studies to come out of the EURAP registry.
Surprising Findings
For a comment on this study, Medscape Medical News approached Jakob Christensen, MD, PhD, associate professor, Department of Neurology, Aarhus University Hospital, Denmark, who has carried out research looking at the ADHD risk in offspring of mothers taking VPA during pregnancy, and his post doc associate, Julie W. Dreier, PhD.
That the study found high percentages of children within the borderline range, and above the clinical cutoff, across all four AED exposure groups is "surprising," they wrote in a submitted comment.
"The results of the study suggest that children exposed prenatally to antiepileptic drugs should be assessed more closely for psychiatric symptoms."
They also noted that generalized tonic-clonic seizures did not seem to predict outcome in children born to a mother with epilepsy.
Major Advantage
A major advantage of the study, said Christensen and Dreier, was that researchers had access to detailed information on childhood behavioral problems and to clinical information from the mothers during pregnancy, including seizure status.
They reiterated that there was no control group of children not exposed to AEDs. "It would have been interesting to see results in children born of women with epilepsy who were not exposed to antiepileptic drugs."
It's unclear why the researchers didn't specify a primary analyses, for example, VPA vs exposure to all other antiepileptic drugs, Christensen and Dreier said. "The results are subject to chance findings due to multiple testing, as was acknowledged by the researchers."
Christensen and Dreier also noted the significant loss to follow up, with 45% of those eligible participating. "It would have been nice to know whether the participation rate was related to the drug; for example, if mothers using valproate were more or less likely to participate."
In contrast to other research, pregnant women using VPA in this study had a higher level of education, which "may suggest screwed loss to follow-up in women with lower education exposed to valproate," they said.
Huber-Mollema has disclosed no relevant financial relationships. Christensen has received honoraria for serving on the Scientific Advisory Board of Union Chimique Belge (UCB) Nordic and Eisai AB. He has also received honoraria for giving lectures for UCB Nordic and Eisai and received travel funds from UCB Nordic.
Epilepsia. Published online June 5, 2019. Full text
For more Medscape Neurology news, join us on Facebook and Twitter.
Medscape Medical News © 2019

Cite this: Pauline Anderson. Kids' Behavior Tied to Prenatal Exposure to Epilepsy Drugs - Medscape - Jun 17, 2019.