SAN FRANCISCO — Researchers are gaining new insights into how best to manage patients with borderline personality disorder (BPD).
These include investigating electroconvulsive therapy (ECT) in depressed patients with or without BPD, and whether antipsychotics are effective in BPD patients.
The new research was presented here at the American Psychiatric Association (APA) 2019 annual meeting.
Complex Disorder
BPD is a complex condition with various underlying components. The name suggests it's at the "border" of a neurotic and psychotic disorder.
Patients with BPD are affectively unstable, Andrew Ruege, MD, a resident at the University of Hawaii in Honolulu, told Medscape Medical News.
Unlike weekly or monthly mood swings that bipolar disorder patients may have, BPD patients can have "giant switches" in affective state within the same day, said Ruege.
Other characteristics of BPD include anger outbursts, memory gaps, suicidality, and hallucinations, he said.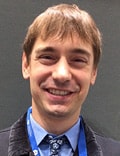 A psychodynamic treatment such as transference-focused psychotherapy, and a cognitive behavioral approach like dialectical behavior therapy, can be useful in patients with BPD. In addition, psychiatrists commonly use medications to target individual symptoms of BPD disorder, including psychosis.
Ruege and colleagues conducted a literature review to determine the efficacy of psychotropics in treating BPD. They identified 127 articles that enrolled adult patients with BPD who had no recent substance dependence and no suicidal ideation or intent.
The researchers grouped and analyzed the articles based on five severity assessment tools. However, the majority of the studies only used the Clinical Global Impression scale for BPD (CGI-BPD) or the Zanarini rating scale.
In the end, the researchers analyzed 17 studies involving 13 medications. Two of the drugs were long-acting injectable neuroleptics (risperidone, paliperidone). Another two drugs, quetiapine extended release and olanzapine, were evaluated at more than 1 dose range (quetiapine ER evaluated at 150 mg and 300 mg; olanzapine at 2.5-20 mg, 2.5 mg, and 5-10 mg).
Of the seven drugs evaluated by CGI-BPD, olanzapine had the largest — and only clinically significant — improvement (-14 points/12 weeks, P = .029).
"It had the best evidence, the most significant change over time," said Ruege.
Of the four drugs compared by an overall Zanarini score, quetiapine ER yielded the greatest rate of change. However, Ruege noted that the 150 mg dose produced a larger effect on Zanarini scores than the 300 mg dose (-9.76/8 weeks, P = .031 vs -7.92/8 weeks, P = .265).
The agents with the most benefit "ended up being these atypical antipsychotics," said Ruege.
However, he noted that there isn't one clearly superior drug. "That's mainly because you're using psychopharmacology to treat a personality disorder."
Commenting on the study for Medscape Medical News, Frank E. Yeomans, MD, PhD, clinical associate professor of psychiatry at Weill Cornell Medical College in New York City, said the findings reinforce what previous research has already shown — that certain facets of BPD can be treated but there's no medication that treats the total condition.
Yeomans, who is also director of training at Weill Cornell's Personality Disorders Institute, noted that BPD can manifest in multiple ways; for example, some patients may be more depressed and others may have more distorted thinking.
"As has been argued by experts in prior studies, you have to look at the target symptoms of the particular patient," he said.
"So this study supports things we thought before, but I'm not sure it carries us too much further."
What About ECT?
Other research investigating ECT suggests patients with depression and BPD respond to this therapy, but not as well as those with depression alone.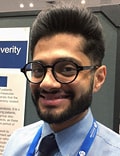 Numerous studies have documented the success of ECT in terms of relieving depressive symptoms in patients with treatment-resistant depression, although the exact mechanism of action is unclear, study investigator Rameez Siddiqui, a third-year medical student at SABA University School of Medicine in the Dutch Caribbean, told Medscape Medical News.
What's also unknown is why the response to ECT in patients with depression is so variable.
"We wanted to know if ECT works as well, less well, or doesn't work at all in patients with depression who also have borderline personality disorder," said Siddiqui, who noted that it's not uncommon for patients with depression to also have BPD.
The retrospective study included 12,302 patients who were assessed at various points during the course of ECT treatment.
Researchers used a repeated-measure analysis of covariance to investigate the impact of borderline personality on ECT treatment response. Predictors included baseline McLean Screening Instrument for Borderline Personality Disorder (MSI-BPD) score and number of treatments administered, while the outcome of interest was Quick Inventory of Depressive Symptoms Self-Report (QIDS-SR) score. A high QIDS score correlates to more severe depression.
"This was a retrospective study in which we looked at the number of treatments, and then at the mean QIDS score, and how that score changed or responded to the number of treatments in patients with and without comorbid borderline personality disorder," said Siddiqui.
BPD scores ranged from 0 to 9, while QIDS scores ranged from 0 to 27.
As a continuous variable, severity of BPD was inversely related to treatment response trajectory (P < .0001). This, said Siddiqui, shows that patients with more severe borderline personality traits were less likely to respond to ECT.
When treating BPD score as a categorical variable, post-treatment QIDS score was significantly lower in patients with a BPD score of 0 (P < .0001), 1 (P = .001), or 2 (P = .01).
With more treatments, those with BPD did less well, noted Siddiqui.
"The study showed that ECT was still effective for depression patients with comorbid borderline personality disorder," he said, "but it was less effective per number of treatments than for patients with depression and no BPD."
The study results highlight the need to "look at the interface" between psychological disorders and personality disorders, said Siddiqui. "We should study the effects of those comorbidities and how we can tailor our medical management based on those."
Next research steps may include assessing how other interventions, including transcranial magnetic stimulation (TMS), compare in depression patients with and without BPD.
Another potential area of research is the impact of various interventions in patients with depression and a personality disorder other than BPD.
"Whether other comorbid personality disorders also affect responsiveness to ECT is an area for future interest," said Siddiqui.
BPD, Depression Common Bedfellows
Commenting on these findings for Medscape Medical News, Yeomans said the results reflect what prior research and clinical experience with medication has shown: if BPD is not addressed, treatment for depression is less successful.
He noted that the authors didn't include a comparison where borderline symptoms were treated before patients received ECT.
Although patients with major depression often also have BPD, many psychiatrists "don't specifically assess for it," said Yeomans.
"It's a shortcoming in our system of education. BPD, and personality disorders in general, have been considered like stepchildren within psychiatry."
But studies such as these presented at the APA meeting "show they should be put right at the forefront."
Also commenting for Medscape Medical News, Lauren Solometo, MD, a psychiatry resident at the University of Virginia, said patients and clinicians recommending ECT should be aware of these new results.
"It's not that it's not effective, but that the effectiveness may be limited," said Solometo.
"We know certain treatments are effective for major depression, but a lot of times what we haven't teased out is whether those treatments are as effective for depression in patients with comorbid personality disorders."
ECT, said Solometo, "is one of the best treatments we have" for patients with depression that is refractory to multiple medicine trials.
American Psychiatric Association (APA) 2019: Abstract 86-1 (ECT). Presented May 18, 2019; Abstract 167-3 (psychopharmacology). Presented May 19, 2019
For more Medscape Psychiatry news, join us on Facebook and Twitter
Medscape Medical News © 2019

Cite this: Managing Borderline Personality Disorder: New Insights - Medscape - Jun 10, 2019.