SCOTTSDALE, Arizona — The novel long-acting dopamine/norepinephrine reuptake inhibitor dasotraline (under development by Sunovion Pharmaceuticals) may significantly reduce binge eating–related obsessional thoughts and compulsive behaviors in patients with binge eating disorder (BED), new research suggests.
In a randomized controlled trial of more than 300 patients with BED, those who received dasotraline showed significantly greater reductions in the number of binge-eating days after 12 weeks of treatment compared with those who received placebo.
The patients' rates of obsessions and compulsions regarding food were also reduced.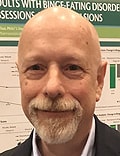 "The primary outcome measures of these studies have generally been the number of binge-eating episodes in a week, and that is just a behavioral aspect that we can quantify, but it doesn't address what's behind the binge eating," investigator Leslie Citrome, MD, clinical professor, New York Medical College, Valhalla, told Medscape Medical News.
"What is behind binge eating disorder are obsessive thoughts about food, and of course compulsive behaviors, the amount of time someone spends thinking about food, planning about eating, and so on," he said.
In the study, the Yale-Brown Obsessive Compulsive Scale as modified for binge eating (Y-BOCS-BE) was used to assess the core psychopathology of BED, Citrome added.
The findings were presented here at the American Society of Clinical Psychopharmacology (ASCP) 2019 annual meeting.
Important to Ask About BED
The study included 317 patients (84% women; mean age, 38 years) who had moderate to severe BED, as determined on the basis of DSM-5 criteria. All were randomly assigned to receive 12 weeks of treatment with either dasotraline at 4, 6, or 8 mg/day or matching placebo.
In addition to the Y-BOCS-BE, the investigators used the Binge Eating Clinical Global Impression of Severity (BE-CGI-S) as another outcome measure.
At week 12, the mean reduction from baseline in the number of binge-eating days per week was significantly greater for the patients who received dasatroline than for those who received placebo (-3.74 vs -2.75; P < .0001; effect size [ES], 0.74).
In addition, week-12 change on the Y-BOCS-BE total score was significantly greater for the dasotraline group (–17.05 vs –9.88; P < .0001; ES, 0.96), as were changes in scores on the obsession subscale (–8.32 vs –4.58; P < .0001; ES, 0.95) and the compulsion subscale (–8.69 vs –5.35; P < .0001; ES, 0.87).
Scores on all 10 YBOCS-BE items were significantly improved with dasotraline vs placebo at week 12 (P < .001 for all comparisons), Citrome noted.
In addition, slightly more than half (52.3%) of the patients who received dasotraline had a BE-CGI-S score of 1 (meaning, "normal, not at all ill"), compared with 18.4% of patients who received placebo.
Patients suffer a great deal of distress about their binge eating, Citrome noted.
"It can be difficult to treat in some ways because people don't come into the office complaining about it. They will be in treatment for their anxiety and depression, but unless we ask, we will not know about their binge eating and the distress it is causing them," he said.
"Shows Promise"
Commenting on the study for Medscape Medical News, Reilly Kayser, MD, Columbia University and the New York State Psychiatric Institute, New York City, called the findings promising.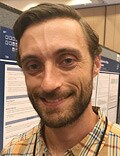 "The results of this study suggest that dasotraline shows promise as a potential new treatment for binge eating disorder," said Kayser, who was not involved with the research.
"This is encouraging news for patients who struggle with this condition," he added.
The study was funded by Sunovion. Citrome has financial relationships with Abbott Laboratories, AstraZeneca, Azur Pharma Inc, Barr Laboratories, Bristol-Myers Squibb, Eli Lilly, Forest Research Institute, Janssen Pharmaceuticals, Johnson & Johnson, Merck & Co Inc, Novartis, Pfizer, and Vanda Pharmaceuticals. Kayser has disclosed no relevant financial relationships.
American Society of Clinical Psychopharmacology (ASCP) 2019: Abstract 3001818. Presented May 29, 2019.
For more Medscape Psychiatry news, join us on Facebook and Twitter
Medscape Medical News © 2019

Cite this: Novel Med May Curb Obsessions in Binge Eating Disorder - Medscape - Jun 07, 2019.