SCOTTSDALE, Arizona — Adding a cannabinoid may boost the effectiveness of exposure-based cognitive behavioral therapy (CBT) in patients with obsessive compulsive disorder (OCD), new research suggests.
In a pilot study, patients with severe OCD who received exposure-based CBT plus nabilone, a THC analogue and cannabinoid 1 receptor, had nearly twice the reduction in symptoms after 4 weeks compared with their counterparts who received nabilone alone or those who received exposure-based CBT alone.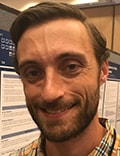 Lead author Reilly Kayser, MD, Columbia University Medical Center, New York State Psychiatric Institute, New York City, told Medscape Medical News that the need for more effective treatments for OCD is huge.
"The treatments we have currently are ineffective for many people, so there is a dire need for new treatments that work," Kayser said.
Nabilone is currently approved by the US Food and Drug Administration for the treatment of severe nausea and vomiting caused by cancer chemotherapy, he added.
The study findings were presented here at the American Society of Clinical Psychopharmacology (ASCP) 2019 annual meeting.
Synthetic Form of THC
Kayser noted that nabilone is a synthetic form of THC, "so it works similarly to THC but doesn't have all of the different chemical components of marijuana."
He noted that animal models and human imaging studies have suggested that cannabinoids can enhance fear extinction learning.
"People who have different fears, like fear of flying, PTSD, OCD, all have problems with fear extinction learning and one thing we know is that cannabinoid 1 receptor agonists like nabilone can enhance that form of learning," Kayser said.
The investigators randomly assigned 11 patients with OCD to treatment with nabilone 1 mg twice a day either alone (n = 6) or in combination with exposure-based CBT (n = 5) for 4 weeks.
The patients met with the same therapist, psychiatrist, and an independent evaluator who assessed OCD symptoms using the Yale-Brown Obsessive Compulsive Scale (YBOCS) and depressive symptoms using the 17-item Hamilton Depression Rating Scale (HDRS-17).
All patients were age 21 years or older and had similar baseline YBOCS scores (average score, 26.2), as well as similar HDRS-17 scores.
Results showed that the group receiving both nabilone and exposure-based CBT had nearly twice the reduction in OCD symptoms compared with the group receiving nabilone alone.
At the end of 4 weeks, the mean YBOCS score in the combination group was 14.2 compared with 24.0 in the nabilone-only group. In addition, the 4-week change in YBOCS score was 11.2 vs 2.5, respectively.
The researchers also compared the results they obtained with nabilone with and without exposure-based CBT to results from a parallel study of 21 patients who had exposure-based CBT alone.
They found that the change in YBOCS score was just 6.1 in the CBT-only group.
"Nabilone by itself did not do anything. However, it clearly did enhance the effectiveness of the exposure treatment," Kayser said.
"We think these results support our hypothesis that nabilone can enhance fear extinction learning in patients with OCD, to enable them to be more responsive to the exposure-based therapy," he added.
There were no significant changes in HDRS-17 scores or physiological measures and nabilone was well tolerated. The main adverse events included anxiety, dry mouth, and increased appetite, Kayser noted.
"There were a couple of participants who took one dose and felt very anxious and didn't want to take it anymore. From this we discovered that if you actually start them at a very, very low dose, so a quarter of a milligram instead of 1 milligram, they can tolerate it a bit better. Once we started dosing that way, no one else dropped out of the trial," he said.
Small, Promising Step
Commenting on the findings for Medscape Medical News, Bradley N. Gaynes, MD, professor of psychiatry, UNC School of Medicine, Chapel Hill, North Carolina, noted that there's been a trending use of cannabinoids, "often without a clear evidence base," for treating a variety of chronic illnesses, such as chronic pain.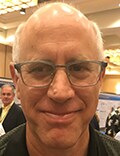 "This small pilot is a step towards providing such data," said Gaynes, who was not involved with the current study.
"Their results suggest a signal for the combination of nabilone and the exposure-based therapy. So it's a small, albeit promising, step towards understanding whether the use of cannabinoids has a role in the treatment of diseases such as OCD," he said.
Kayser and Gaynes have disclosed no relevant financial relationships.
American Society of Clinical Psychopharmacology (ASCP) 2019: Abstract 3001841. Presented May 30, 2019.
For more Medscape Psychiatry news, join us on Facebook and Twitter.
Medscape Medical News © 2019

Cite this: Fran Lowry. Cannabinoid May Boost Psychotherapy Efficacy in OCD - Medscape - Jun 03, 2019.