BUDAPEST, Hungary — "The major reason that patients need to start dialysis is not because of blood pressure or diabetes control, it's because the body is poisoned by food-derived uremic toxins," said Denis Fouque, MD, PhD, from Hospital Edouard Herriot in Lyon, France.
The main uremic toxins introduced into the body are produced by protein metabolism, not the metabolism of either carbohydrates or fats, he told Medscape Medical News.
Fouque is one of three experts who will be debating the role of diet in the prevention of chronic kidney disease progression at the upcoming European Renal Association–European Dialysis and Transplant Association 56th Congress.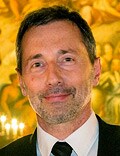 Foque believes that diet plays an important role in prevention. A high-protein diet exacerbates proteinuria — one of the most important independent predictors of kidney disease progression — in patients with diabetes or hypertension, he and a colleague point out in a review article (N Engl J Med. 2017;377:1765-1776).
As kidney function worsens, metabolic acidosis and, in turn, insulin resistance can develop. And when patients transition to dialysis, the metabolic stresses they face can place them at heightened risk for protein energy wasting — which often begins when the estimated glomerular filtration rate (eGFR) drops to about 30 to 40 mL/min per 1.73 m² — according to a report by Fouque and his colleagues (Semin Nephrol. 2018;38:383-396).
The burden of protein restriction is much lighter than the burden that comes with dialysis, believe me.
The benefits of a low-protein diet provide a powerful incentive for physicians to encourage patients with stage 3 and 4 CKD — an eGFR of 15 to 60 mL/min per 1.73 m² — to consume just 0.6 to 0.8 g of protein per kilogram of body weight per day, with plant proteins being the source of the majority of that protein. The typical Western diet consists of 1.3 to 1.4 g/kg body weight daily, Fouque pointed out.
One meta-analysis determined that a low-protein diet can stave off a decline in eGFR by as much as 0.53 mL/min per 1.73 m² per year (Am J Kidney Dis. 1998;31:954-961).
"Changing food patterns is not an easy task, but most motivated people do succeed," Fouque explained. When counseling patients, doctors need to stress how important diet is to kidney health.
"It's also important to note that any reduction in protein will improve symptoms and, in our experience, most patients are happy and comfortable making the change" in order to delay dialysis for 6 to 18 months, he said.
The burden of protein restriction "is much lighter than the burden that comes with dialysis, believe me," he stressed.
But the minimal effect on kidney outcomes seen with protein restriction might not be worth the additional dietary burden to patients, said Marc Vervloet, MD, PhD, from VU University Medical Center in Amsterdam.
Not Worth the Effort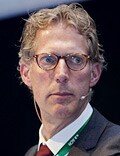 It could be more beneficial to promote adherence to a less-restrictive diet for patients who are already burdened with other, more important restrictions, such as limits on sodium and phosphate intake, Vervloet told Medscape Medical News.
There are no data showing that a low-protein diet has any effect on mortality, he said. And the Modification of Diet in Renal Disease study showed that a low-protein diet resulted in only a minimal deceleration in the progression of kidney disease (Lancet. 1991;337:1299-1304).
Only about 60% of diet-modification participants managed to adhere to the low-protein diet prescribed. Compared with other strategies — like the use of ACE inhibitors to treat hypertension and the use of SGLT2 inhibitors to treat concomitant diabetes — "the effect size of a low-protein diet is very limited and its priority should be low," Vervloet explained.
Patients with kidney disease need to consume 30 to 35 kcal of protein per kilogram of body weight daily to meet their energy requirements. If they do not adhere to a heart-healthy diet, cardiovascular disease risk can increase and glycemic control can worsen.
In addition, a low-protein diet might induce unintentional weight loss and increase the risk for protein energy wasting, especially in patients with a low body mass index to start with.
It might well be that a low-protein diet does postpone the need to initiate dialysis, Vervloet acknowledged. However, the real goal for many patients should not be the postponement of dialysis; it should be timely, pre-emptive kidney transplantation.
He said he concurs with Fouque that the source of protein matters in the march toward end-stage renal disease. In the Diabetes and Lifestyle Twente-1 (DIALECT-1) study, for example, a higher intake of vegetable protein was associated with a significantly lower prevalence of renal function impairment in patients with type 2 diabetes (Kidney Int Rep. 2019;4:710-719).
"If we aim for a low-protein diet, we must not target the patient, but rather the food industry," said Vervloet.
"Temptations are all around when it comes to diet and we should not push patients," he explained. Instead, "we should learn from previous attempts to get patients to quit smoking."
"Most successful strategies are those in which governments take responsibility in the broadest sense," he said.
Eat Fruits and Vegetables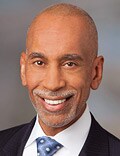 A diet rich in fruits and vegetables but not devoid of animal protein, which can attenuate kidney disease progression and reduce cardiovascular disease risk, is favored by Donald Wesson, MD, from the Baylor Scott & White Health and Wellness Center and the Texas A&M College of Medicine in Dallas.
As kidney disease progresses, the body is less able to rid itself of acid generated by the metabolism of animal-based proteins, he explained. Metabolic acidosis occurs when acid accumulates to the point where blood bicarbonate levels drop.
Because metabolic acidosis is associated with muscle wasting and kidney disease progression, among many other undesirable effects, it needs to be treated, he told Medscape Medical News.
Unlike animal-based proteins, plant-based proteins produce base and could be used in the management of metabolic acidosis.
To test that theory, Wesson and his colleagues randomized 108 patients with kidney disease and no diabetes but with metabolic acidosis to a diet of "base-producing" fruits and vegetables in quantities that would halve dietary acid, to oral sodium bicarbonate, or to usual care (Am J Nephrol. 2019;49:438-448).
After 5 years, the mean decrease in eGFR progression was significantly lower with fruits and vegetables and with sodium bicarbonate than with usual care (10.0 vs 12.3 vs 18.8 mL/min per 1.73 m²; P < .01).
Moreover, systolic blood pressure was lower and lipid profile was better in the fruit-and-vegetable group than in either the sodium-bicarbonate or usual-care groups.
The addition of fruits and vegetables to the diet might be a good option for slowing kidney disease progression and reducing cardiovascular risk, said Wesson. However, the focus needs to be on the quality of the ingested protein, not the quantity.
"Base-producing plant-sourced foods should be emphasized over animal-sourced foods for patients with kidney disease, particularly for those with metabolic acidosis," he said.
The dietitians Wesson's team worked with during their study pointed out that telling a patient to "eat this" rather than "don't eat that" is a more effective way to get patients to comply. "Protein restriction is a 'don't eat' diet," Wesson said.
"And since we're in Texas, I can't be telling my patients they can't eat meat. What we tell patients instead is, 'you must eat more plants than meat.' That's still an 'eat' — not a 'don't eat' — diet," he emphasized.
Fouque reports being a speaker for and receiving travel grants from Fresenius Kabi. Vervloet has disclosed no relevant financial relationships. Wesson reports serving as a consultant for Tricida in the development of veverimer for the treatment of metabolic acidosis.
European Renal Association–European Dialysis and Transplant Association (ERA-EDTA) 56th Congress. To be presented June 15, 2019.
Follow Medscape on Facebook, Twitter, Instagram, and YouTube
Medscape Medical News © 2019

Cite this: Improving Metabolic Control to Postpone Dialysis - Medscape - May 28, 2019.