SAN FRANCISCO — Adherence to a Mediterranean diet may guard against late-life depression, new research shows.
Investigators from Hellenic Open University in Patras, Greece, found that for older individuals who adhered to a Mediterranean diet, the likelihood of developing depression was significantly decreased.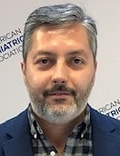 "The truth is, there are very few studies investigating the impact of adherence to the Mediterranean diet in later life. Up until now, they have largely focused on mid-life, so this is one of the first studies focusing on an older population, and these results suggest the Mediterranean diet may affect the likelihood of depression, regardless of age," principal investigator Konstantinos Argyropoulos, MD, PhD, told Medscape Medical News.
The study was presented here at a press briefing held at the American Psychiatric Association (APA) 2019 annual meeting.
Elderly Depression Common
A large body of research shows that a Mediterranean-style diet rich in fruits, vegetables, whole grains, legumes, nuts, and olive oil, with moderate consumption of fish, poultry, and alcohol and that eschews red meat and sugar, has a positive impact on physical health, including longevity and a reduced risk for cardiovascular disease and cancer.
"It also emphasizes getting plenty of exercise and enjoying meals with family and friends," said Argyropoulos.
More recent research has examined its impact on mental health. In 2017, a randomized controlled trial published in Nutritional Neuroscience and reported by Medscape Medical News at that time showed that a Mediterranean-style diet significantly improved symptoms and quality of life for patients with severe depression.
Research also suggests that a Mediterranean-style diet may stave off age-related cognitive decline. Argyropoulos said the diet's positive impact on the brain may be because it combines foods and nutrients potentially protective against cognitive dysfunction or dementia, such as fish, vitamin B12, folate, and antioxidants.
Recent research estimates that almost 20% of older adults will experience at least one episode of major depression and that such episodes have more negative consequences in this population. Diet and lifestyle may be one way of mitigating this risk.
The goal of the research was to estimate the prevalence of late-life depression and its potential association with adherence to a Mediterranean-based dietary pattern and other risk factors.
The cross-sectional study included 154 active members (mean age, 71 years) who were attending five open day-care centers in the municipality of East Attica, Greece, from March to May 2018.
An anonymous questionnaire was used to assess sociodemographic, clinical, lifestyle, and dietary characteristics. The Geriatric Depression Scale was used to screen for depressive symptoms, and the Athens Insomnia Scale was used to assess for and quantify the presence of sleep disturbances. Adherence to the Mediterranean diet was evaluated using the 11-component MedDietScore.
Investigators found that for 1.3% of participants (n = 2), adherence to a Mediterranean diet was low. Adherence was moderate for 64.3% (n = 99), and it was high for 34.4% (n = 53).
Results also showed that 75.3% of participants (n = 116) had no depression, 21.4% (n = 33) had moderate depression, and 3.2% (n = 5) had severe depression. Investigators also found that 70.1% (n = 108) had no sleeping problems but that almost one third (n = 46) had insomnia.
Depression was more frequent in women than in men (14.3% vs 3.2%, P = .034) and in those with lower levels of education (P = .012) and income (P = .003), as well as in those with comorbidity (P < .001).
Analysis of the data revealed that for every additional unit increase in vegetable consumption, the probability of developing depression dropped by 20%. For each unit reduction in poultry consumption, the probability of depression was lower by 36.1%, and for every reduction unit in alcohol, the likelihood of depression was reduced by 28%.
"Our results support that depression in older adults is common and strongly associated with several risk factors. Adherence to a Mediterranean diet may protect against the development of depressive symptoms in older age," the investigators note.
However, Argyropoulos noted that because the study was cross-sectional, it cannot prove cause and effect. It is possible, he said, that individuals with depression have more difficulty maintaining healthy diets and engaging in exercise and other aspects of a healthy lifestyle.
Nevertheless, he added, "although we should be cautious about the study findings, they represent another potential reason to adopt a Mediterranean diet" in conjunction with plenty of physical activity and moderate alcohol consumption.
Best Brain Diet
Commenting on the findings for Medscape Medical News, Lloyd Sederer, MD, Distinguished Psychiatrist Advisor, New York State Office of Mental Health, noted that a healthy lifestyle, including a healthy diet, is good not only for the heart but also for the brain.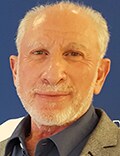 "We often don't think of diet as being instrumental to brain health, but the fact is, the best known brain-healthy diet out there is the Mediterranean diet. It's rich in fish, vegetables, leafy greens, and it's been demonstrated that in addition to being good for the brain, it has a positive impact on mood," he said.
Sederer applauded the investigators for concentrating on older individuals.
"Older people may be at higher risk for depression, and so the researchers' focus on an older population is a good one. It's important because, from a public health point of view, elderly people are one of the populations at greatest risk for a variety of health concerns, particularly depression. It's never too late to start taking care of your health and your brain," he added.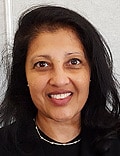 Also commenting on the study for Medscape Medical News, Ranna Parekh, MD, MPH, moderator of the news briefing and director of the Division of Diversity and Health Equity at the APA, said the study makes a valuable contribution to the burgeoning field of nutritional psychiatry.
"Common sense says diet is important for mental and physical health. We've known for a long time that adherence to various diets, such as the Mediterranean and the DASH [Dietary Approaches to Stop Hypertension] diets, cuts the risk of cardiovascular disease and even dementia, but now we are starting to see the evidence as it relates to mental health — in this case, the potential impact on depression in an elderly population — and this is relatively new."
Parekh added that the APA is developing a book on nutritional psychiatry, which is expected to be released next year.
Argyropoulos, Parekh, and Sederer have disclosed no relevant financial relationships.
American Psychiatric Association (APA) 2019: Abstract P6-156. Presented May 20, 2019.
For more Medscape Psychiatry news, join us on Facebook and Twitter
Medscape Medical News © 2019

Cite this: Mediterranean Diet May Keep Late-Life Depression at Bay - Medscape - May 21, 2019.