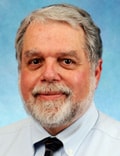 PHILADELPHIA — The novel peptide inhibitor zilucoplan (Ra Pharma) is safe and effective in treating patients with generalized myasthenia gravis (gMG), new research suggests.
In a randomized, double-blind phase 2 trial of 44 patients with gMG, those who received zilucoplan 0.3 mg/kg daily for 12 weeks showed a significant 6-point improvement from baseline in Quantitative Myasthenia Gravis (QMG) scores, the primary endpoint, and significantly improved scores on the MG Activities of Daily Living (MG-ADL) scale.
In addition, none of the patients receiving the study drug at this dose required rescue therapy with intravenous (IV) immunoglobulin or plasma exchange, whereas three patients receiving placebo and one patient receiving zilucoplan 0.1 mg/kg did.
Long-term data from the open-label extension phase of the study were also presented at an Emerging Science Session here at the American Academy of Neurology (AAN) 2019 Annual Meeting and showed significantly sustained responses at 24 weeks for participants receiving the study drug at 0.3 mg/kg daily.
"We saw a response that was rapid, within 1 to 2 weeks of initial dosing. Within 8 to 12 weeks, we saw stabilization of the improvement — and it was durable, lasting through the 12-week treatment cycle and the subsequent extension phase," lead author James F. Howard, Jr, MD, professor of neuromuscular disease at the University of North Carolina, Chapel Hill, told Medscape Medical News.
He noted that although this wasn't a phase 3 trial and the study population was small, "the effects we saw were very gratifying, clearly differentiated from the placebo arm, and it was typical of what we might anticipate from complement inhibition in myasthenia."
C5 Inhibitor
The incidence of gMG is 150-250 cases/million, including about 60,000 cases in the United States, 100,000 cases in Europe, and 24,000 cases in Japan, the investigators note. About 80% of patients with this condition progress to generalized muscle weakness.
In gMG, "autoantibodies against the acetylcholine receptor (AChR-Ab) trigger complement-mediated damage to the neuromuscular junction, leading to weakness," the researchers write.
Zilucoplan is a subcutaneously self-administered macrocyclic peptide inhibitor of complement component 5 (C5). It binds to and inhibits the activation of C5, which prevents the formation of the membrane attack complex.
Current treatment options for gMG include eculizumab (Soliris, Alexion), an IV antibody inhibitor of C5 that was approved by the US Food and Drug Administration (FDA) in 2017; cholinesterase inhibitors; corticosteroids and immunosuppressive treatments; thymectomy; and IV immunoglobulin and plasma exchange.
"All of the therapies we've used until 2017 have been done so in an off-label fashion, borrowing from the transplant programs because the mechanisms in general of myasthenia gravis are similar to those of rejection of a transplanted organ," Howard explained.
"The result has been that our patients have struggled to be treated appropriately, with many insurance carriers denying coverage for the immunosuppressive drugs that we use. It's been an uphill battle over the decades," he said. "Also, many of the drugs we use have multiple side effects, which impairs the quality of life, and many take considerable time before we see some onset of effect, so there are multiple reasons why we're searching for something better, that works faster and has less side effects."
Howard noted that although eculizumab is "a very rapidly acting drug," the FDA has restricted its use to "that which was used in the clinical trial, which were those who failed multiple therapies."
In the current phase 2 study, the investigators enrolled 44 patients with QMG scores of 12 or greater. There was "no requirement for the patients to be refractory or to have failed multiple prior therapies," Howard said.
All participants were AChR-Ab-positive and were randomly assigned to receive daily for 12 weeks zilucoplan 0.1 mg/kg (n = 15; 47% men; mean age, 46 years) or 0.3 mg/kg (n = 14; 71% men; mean age, 55 years), or matching placebo (n = 15; 27% men; mean age, 48 years).
The mean baseline QMG score was between 18.7 and 19.1 "reflecting a high unmet medical need," note the investigators.
Primary, Key Secondary Endpoints Met
Results showed a significantly greater mean reduction from baseline to Week 12 on QMG scores for the 0.3 mg/kg group vs placebo (P = .05), as well as a mean reduction from baseline of 3.4 points on MG-ADL scores, which was also significantly greater than placebo (P = .04).
Compared with placebo, the group also showed "clinically meaningful" improvements in MG composite and MG quality of life scores at Week 12.
In addition, the 0.3 mg/kg group showed a complement inhibition rate of about 97%, and the 0.1 mg/kg group showed an inhibition rate of about 88%.
Adverse events (AEs) occurred in 12 patients in the 0.3 mg/kg group, 15 in the 0.1 mg/kg group, and 12 in the placebo group. Treatment-related AEs occurred in 3, 8, and 3 members of each group, respectively, and serious AEs occurred in 5, 0, and 3 members of each group.
However, there were no treatment-related serious AEs in any of the study participants — and no meningococcal infections occurred.
The most common treatment-related AEs were injection-site reactions (in 3, 4, and 3 patients, respectively). AEs that were more common with zilucoplan than with placebo were nausea (in 2, 2, and 0 patients) and headache (in 2, 4, and 1 patient).
After completion of this phase, in which there were no early withdrawals, the participants were eligible to roll-over into the open-label extension phase. A total of 42 patients (95%) entered the extension and 41 completed through the week 24 visit. Those who received placebo during the initial phase were randomly assigned 1:1 to either of the active-drug groups.
At 24 weeks, sustained responses were observed for all four endpoints for those receiving zilucoplan 0.3 mg/kg:
QMG score: P < .0001 for the 0.3 mg/kg "continuers," P = .01 for those who switched from placebo to zilucoplan 0.3 mg/kg;

MG-ADL score: P < .0001 and P = .0004, respectively;

MG composite score: P < .0001 and P = .004; and

MG quality of life score: P = .0006 and P = .04.
Howard noted that he was happy with the study results. "It was a very gratifying response to a novel agent. And the fact that it's administered subcutaneously is advantageous for a segment of the population who can't go to an infusion center or can't afford an infusion service coming into the home to administer the drug," he said. "It's a simple, daily subcutaneous injection that was well tolerated."
"These positive data support the potential therapeutic role of zilucoplan in gMG and its further evaluation in a registrational phase 3 trial," the investigators write.
"The completeness of pharmacodynamics complement inhibition, the magnitude and speed of onset of effect, and lack of requirement for rescue therapy favor zilucoplan 0.3 mg/kg as the preferred dose for phase 3," they add.
Howard reported that the phase 3 trial hasn't started yet "but is in the final development stage, and we anticipate its initiation by the end of the year."
"Encouraging Results"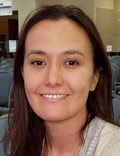 Session comoderator Melissa Ko, MD, associate professor of neurology and ophthalmology at SUNY Upstate Medical University, Syracuse, New York, told Medscape Medical News that the study looked at a serious disease that is particularly worrying for clinicians.
"What worries us is that people who get generalized myasthenia gravis can get overall weakness and have respiratory compromise, interference in life, and quite serious disease," Ko said.
"This study looked at an agent that is an inhibitor of C5, which is part of the complement cascade. And it's thought that complement is the common pathway by which the autoantibodies in myasthenia cause damage to the neuromuscular junction," she noted.
"Complement has been thought of as being part of this process for a number of years. We've known about it but it hasn't been the focus of treatment trials until recently. Now there's a lot more interest in this as a potential therapeutic modality — and as one that is more specific to pathogenesis in myasthenia."
Ko noted that this was a relatively small study, which is to be expected in phase 2 trials, and used the QMG as the main outcome, which "is pretty standard" in gMG studies. In addition, the investigators used the MG-ADL as a key secondary measure, "which is really important to have because it allows us to understand how this affects quality of life," Ko said.
"Overall, the safety and tolerability seemed fairly favorable and they were also able to show a reduction that was significant in the QMG score and an improvement in the ADL," she said. "Given that it's a small amount of patients, it's still an encouraging result and provides evidence and a rationale for moving forward to a larger study."
Questionable Generalizability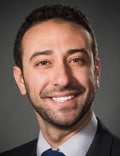 Also asked to comment on the study by Medscape Medical News, Sami Saba, MD, assistant professor of neurology at Hofstra Northwell School of Medicine and a neuromuscular specialist at Lenox Hill Hospital, New York City, noted that the mechanism for zilucoplan is similar to eculizumab, "which has been used for the last couple of years" for the disorder.
"They're both complement inhibitors and both target the more downstream effects of the antibody that is the primary problem in myasthenia," said Saba, who was not involved with the research. "The difference is that this medication is self-administered subcutaneously as opposed to the other medication which has to be given intravenously."
He noted that the study population had very severe symptoms that were not well controlled at baseline. The results showed that "both doses demonstrated an improvement in the symptoms of myasthenia, although the higher dose was more effective, and it was pretty well tolerated," Saba said.
"I think the important parts are that this is similar to another medication, but has a more convenient administration mechanism. However, it's limited to patients who have pretty severe symptoms, which is a subset of the myasthenia patient population. So I don't think it's generalizable to all myasthenia patients," he noted.
That said, Saba added that he's looking forward to seeing results from the upcoming phase 3 trial.
"With this study they did look at some efficacy endpoints, although it wasn't really powered for differences, and did seem to be safe and well tolerated. The phase 3 should give us more information on efficacy and perhaps, if they widen the patient selection a little bit, it may be more generalizable to more patients as well," he said.
The study was funded by Ra Pharma. Howard has reported receiving research support from Ra Pharma, Alexion, Argenx BVBA, Centers for Disease Control and Prevention, Muscular Dystrophy Association, and National Institutes of Health, and nonfinancial support from Ra Pharma, Alexion, Argenx BVBA, and Toleranzia. Ko and Saba have reported no relevant financial relationships.
American Academy of Neurology (AAN) 2019 Annual Meeting. Presented May 7, 2019. Abstract ES.008.
Follow Deborah Brauser on Twitter: @MedscapeDeb. For more Medscape Neurology news, join us on Facebook and Twitter
Medscape Medical News © 2019 WebMD, LLC

Send comments and news tips to news@medscape.net.
Cite this: Zilucoplan May Decrease Symptoms of Generalized Myasthenia Gravis - Medscape - May 15, 2019.