Cheating Patients Can Evade Physicians' Notice
Society has designated doctors as gatekeepers for a variety of payouts to patients, including for disability or workers' compensation benefits.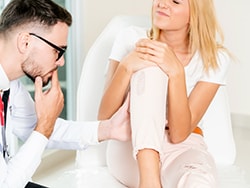 And yet many patients fake disabilities and manage to slip by these gatekeepers—reaping billions of dollars in unwarranted payments each year. Improper Social Security disability payments are estimated at $7.6 billion per year, and fraudulent workers' compensation payments at $6 billion to $7 billion a year.[1,2]
There are other ways that some patients dupe physicians as well—patients who seek handicap license plates, motorized wheelchairs, and lengthy sick leaves from work—all of which also require a doctor's permission slip.
How could this happen? Faking can be difficult to detect, and doctors often aren't well versed in detecting it, according to Anthony J. Dorto, MD, a physician in Miami, Florida, who conducts reviews of disability cases for insurers.
Catching a Patient Faking Paralysis
One extreme example of a patient faking injury involved a Florida woman. The woman, in her late 30s or early 40s, was supposedly paraplegic. Her insurer was ready to pay her $3.5 million for the rest of her life, says Dorto, when he was called in to examine her.
The woman's legs were not atrophied, and Dorto noticed that she had calluses on her heels. There was even dirt in the cracks, suggesting she was doing outdoor work.
"I called the case manager and said, something is not kosher," he recalls. "Don't pay that claim, and get a surveillance video on her."
An undercover camera caught the woman walking around at a garage sale and even moving a table, he says. Then she was shown knocking down a wooden fence on her property and throwing pieces of the fence into a dumpster.
She was charged with fraud and pleaded guilty, he says.
As is common in medical faking, the Florida woman did not totally fabricate all of her injury, Dorto says. Initially, she hurt her back at work and was diagnosed with two herniated discs. Then the deception began.
After she went through three spine operations, she seemed no longer able to move her body below her waist. Her mother and daughter were being paid $125 per day to care for her, and she even bought a van that could transport her around in her fake paraplegic condition.
Dorto says that if a physician is reviewing such claims, he or she has to play detective and harbor a certain amount of suspicion. "To look for faking, you have to match up the negative or positive clinical findings with what you would expect from a certain type of injury," he says.
Medscape Business of Medicine © 2019 WebMD, LLC

Any views expressed above are the author's own and do not necessarily reflect the views of WebMD or Medscape.
Cite this: Leigh Page. How Some Patients Fake Illness or Injury and Get Away With It - Medscape - May 14, 2019.