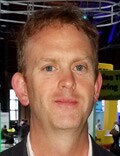 PHILADELPHIA — Post-concussion musculoskeletal (MSK) injuries are more likely to occur in female than male athletes, new research suggests.
A study of more than 300 collegiate athletes showed a significant association for the women between reported, unreported, and "any" concussions and knee injuries, and between unrecognized concussions and lateral ankle sprains. The men only showed a significant association between unrecognized concussion and any type of lower extremity injury.
The results suggest that "females are at higher risk of post-concussion subsequent MSK injury over the course of their collegiate athletic career," investigators note.
"Our recommendation, if we had one right now, would be to implement injury-prevention protocols across the board," lead author Thomas Buckley, EdD, associate professor in the Department of Kinesiology, University of Delaware, Newark, told Medscape Medical News.
"They work and they don't take a lot of time; it just takes people doing it. Would that lead to less concussion? Maybe, maybe not, but it couldn't hurt," Buckley said. "Societally, for sport, I don't think we do a good job of prevention across the board."
The findings were presented here at the American Academy of Neurology (AAN) 2019 Annual Meeting.
Focus on Females
A study presented at AAN 2017, as reported at the time by Medscape Medical News, suggested that female athletes have a 50% higher risk for concussion than their male counterparts.
In a study published in 2016 in Sports Health, Buckley and colleagues showed that across a diverse population of collegiate athletes, there was an elevated risk for lower extremity injury. The new presentation focused on a subanalysis from that study looking at sex differences.
Buckley noted that the National Institutes of Health recently published a statement saying that the field "has understudied females in the nontraumatic brain injury realm."
"That made us go back and really look at this and say: 'We treated athletes as one group — but they're not.' There are a lot of ways to subdivide the group, but we hadn't done a good job comparing male versus female. And that helped shape a lot of questions we're asking right now," he said.
The investigators enrolled 335 student athletes (62% women; mean age, 21.2 years) from 17 institutions that are members of the National Collegiate Athletic Association. Thirteen sports were represented, with the most popular being soccer (n = 94), football (n = 48), cheerleading (n = 37), track and field (n = 35), and basketball (n = 33).
The participants provided their concussion history under three categories: self-reported concussion (32.2%; 5.7% with three or more concussions); acknowledged unreported concussions (11.3%); and unrecognized concussions, such as a head impact followed by memory loss (33.4%).
The researchers also asked about history of three MSK injuries: lower extremity muscle strain (46.6%), knee injuries (30.7%), or lateral ankle sprains (63.9%).
Higher Concussion Response in Women
Results showed that, in the full group, reported concussion was significantly associated with subsequent knee injury (odds ratio [OR], 2.08; P = .003), as was unreported concussion (OR, 2.87; P = .002).
Unrecognized concussion was associated with lateral ankle sprain (OR, 2.29; P = .001) and muscle strain (OR, 1.90; P = .006); and any concussion was associated with lateral ankle sprain (OR, 1.79; P = .01), knee injury (OR, 2.13; P = .002), and muscle strain (OR, 1.61: P = .03).
The female participants showed a significant association between the following:
Reported concussions and knee sprains (odds ratio [OR], 2.22; P = .02);

Unreported concussions and knee sprains (OR, 3.73; P = .01);

Any concussion and knee sprains (OR, 2.67; P = .03); and

Unrecognized concussions and lateral ankle sprains (OR, 2.61; P = .01).
For male participants, there was only a significant link between unrecognized concussions and any lower extremity MSK injury (OR, 2.39; P = .02).
"Consistent with recent concussion-related findings, these results may highlight a gender difference in concussion response and suggests future studies continue to differentiate gender during analysis," the investigators note.
Buckley added that the "main finding was an elevated risk of post-concussion lower extremity musculoskeletal injury in females, but we don't know why."
He hypothesized that the sex differences could be due to incomplete neurological recovery or possibly because of persistent deficits in postural control.
"Is there something occurring in this population whereby we're seeing these dual-task postural challenges predisposing a person to a secondary injury?" Buckley speculated. "It also raises the question: can we look to rehabilitate or do secondary prevention strategies, or primary prevention of secondary injuries in this population?"
"Something We Can't Ignore"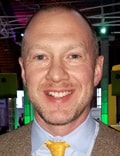 "This is a topic that has really captured the attention of the sports medicine world," session co-moderator Tad D. Seifert, MD, director of the Sports Neurology Program at Norton Healthcare, Louisville, Kentucky, told Medscape Medical News after the presentation.
"Not only what seems to be an increased risk of lower extremity risk after a concussion, but now having evidence that further suggests that that risk is even higher in females is really interesting," he said. "It now begs the question of whether we need to somehow incorporate more of a definitive functional musculoskeletal screening process during the formal return-to-play progression; if we're doing enough; and if not, what steps need to be incorporated as the science evolves?"
Seifert noted that another big question is around how well clinicians are assessing clinical recovery and clinical aptitude, "not only from a neurologic standpoint, but also looking at musculoskeletal wellness and health, which are indirectly related to neurocircuitry" after a head trauma.
Asked what he thought the underlying mechanism was for the sex differences found in the study, he said he "certainly can't answer that right now," but speculated that there might be a hormonal influence or strength component at play. "Is it skeletal makeup differences? I don't know but I think this is one of the pressing questions now as concussion research continues to evolve."
He noted that replication is needed in further studies before clinical guidance can be released on this issue. "But having said that, I don't think this is something we can ignore. We, as neurologists, sometimes forget the whole body approach. We're so worried about the central nervous system and the peripheral nervous system that we don't think about other potential consequences of an injury such as concussion," Seifert said.
"However, the evidence now clearly suggests" an association between concussion and increased lower extremity MSK injury, he added. "So I think we have to incorporate sports medicine as a whole when we're dealing with this type of specialized patient. It's not just looking at the brain component but also looking at orthopedic risk factors, cardiovascular risk factors, and all things that can influence risk of injury of all types down the road."
Buckley and Seifort have reported no relevant financial relationships.
American Academy of Neurology (AAN) 2019 Annual Meeting. Presented May 5, 2019. Abstract S8.004.
Follow Deborah Brauser on Twitter: @MedscapeDeb. For more Medscape Neurology news, join us on Facebook and Twitter
Medscape Medical News © 2019 WebMD, LLC

Send comments and news tips to news@medscape.net.
Cite this: Female Athletes at Greater Risk for Post-Concussion Injuries - Medscape - May 06, 2019.