The older adult population in the United States is growing faster than younger age groups, and a rising number of elders are enduring violence, the Centers for Disease Control and Prevention (CDC) reports.
In fact, over a 15-year period, the nonfatal assault rate increased 75% among older men and 35% among women, according to a new CDC report (MMWR Morb Mortal Wkly Rep. 2019;68:297-302).
The data show that men 60 to 69 years of age are at the highest risk for nonfatal assault and homicide, and rates in this group are climbing. Investigators are looking for clues to understand why this typically healthy demographic of older men is being targeted.
Most victims of elder assault and homicide have some sort of relationship with their perpetrator, who could be a relative or acquaintance. This troubling trend will be center stage at the upcoming American Geriatrics Society (AGS) 2019 Annual Scientific Meeting in Portland, Oregon.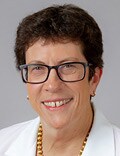 "There are things we can do about this as clinicians to help with prevention, detection, treatment, and care," said Laura Mosqueda, MD, who will deliver the Henderson State-of-the-Art Lecture at the meeting.
Healthcare professionals can use the Abuse Intervention Model (AIM), developed in 2016 by Mosqueda and her team from the Keck School of Medicine at the University of Southern California, Los Angeles. The model helps identify the characteristics of older adults that make them vulnerable to abuse, the traits of an abuser, and the context in which abuse can take place (J Am Geriatr Soc. 2016;64:1879-1883).
Taking AIM at Abuse
Risk factors for elder mistreatment include vulnerability, which is defined as financial, physical, or emotional dependence on others or an impaired capacity for self-care or self-protection.
"We know, for example, that people who have Alzheimer's are at higher risk of being abused. In the early stages, there's a lot of financial abuse; then there can be physical abuse if they are behaving weirdly or resisting care; and toward the end of life, when they need a lot of care, they can be neglected, even to the point of death," Mosqueda told Medscape Medical News.
Children taking care of a parent might treat that parent the way they were treated when they were young. "If they were bullied or beaten or abused as children, they may turn the tables on their parents," Mosqueda explained.
With this awareness, she said she now always asks about the relationship between caregiver and patient.
Sometimes you can ask a daughter how things are going, and she'll say, "I adore my mother and it's an honor to care for her," she shared. "Then I talk to another daughter who says she used to beat the crap out of me when I was a kid and I don't want to take care of her."
Healthcare professionals should also determine whether the caregiver has the necessary support and financial resources.
"Financial dependence on the part of the caregiver may force him or her to maintain an unwanted relationship with the elderly adult. Mood disorders or personality traits, such as hostility, may limit the capacity of the person to be a good and reliable caregiver. It's important to look into all of this," Mosqueda said.
Although AIM can provide clinicians and other professionals, such as social workers and Adult Protective Services staff, with a framework to assess risk factors for elder mistreatment, another tool Mosqueda helped develop to identify physical abuse in older adults — the Geriatric Injury Documentation Tool, or Geri-IDT (J Gen Intern Med. 2019;34:567-574) — standardizes documentation so it will stand up in court.
"Medical providers' documentation of geriatric injuries is usually inadequate for investigating alleged elder abuse and neglect," she pointed out.
"Providers need to note a patient's appearance before treatment, give a complete head-to-toe evaluation, document all injuries, even minor ones, and use photographs as evidence to support written documentation. The Geri-IDT helps improve the medical documentation," she explained.
Perhaps the biggest danger to vulnerable elderly people today is financial ruin caused by unscrupulous scammers.
Financial Scams
One common scam involves a phone call in which the elderly victim is told that a grandchild is in jail and given specific instructions on how to wire money to the scammer.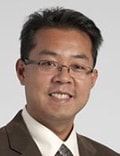 "Many people have been victimized by this or similar scams, and many are ashamed to admit to being so gullible," said Ronan Factora, MD, from the Cleveland Clinic. However, some brave victims have come forward, which has raised public awareness about this issue.
Bruises can give a visible indication of abuse, but financial abuse is "not as easy to spot," he told Medscape Medical News.
This kind of abuse "has been growing because of the growing number of baby boomers," he explained, and is "the number one form of elder abuse."
"It's a terrible thing, because once the money is gone, it's never going to come back. And it's hard to prosecute because you need a very good paper trail in order for law enforcement agencies to actually show that it was a crime," said Factora, who will chair a session on elder abuse at the AGS meeting.
In addition, "there are still agencies around the country that view this as a civil rather than criminal problem," he said.
People of sound mind — before any cognitive changes that herald dementia become evident — can set up their finances to protect themselves against financial abuse as they age.
"Isolation is a risk factor for financial abuse, so be aware of what is going on and make sure that a good network of different people are watching," said Factora.
Finding a person who can act as a surrogate decision-maker for financial and medical issues is worth considering. However, he warned, conferring financial power of attorney can also put one at risk for financial abuse, "so be aware."
Thieves will go after anything, no matter how small. Even a social security check or a pension check will be a target for a lot of people. "It doesn't take much," he said.
Elderly people should be vigilant about seemingly friendly people who slowly increase their involvement in personal affairs, said Factora. "That's a red flag for us geriatricians that there may be something going on."
Mosqueda and Factora have disclosed no relevant financial relationships.
American Geriatrics Society (AGS) 2019 Annual Scientific Meeting.
Follow Medscape on Twitter @Medscape
Medscape Medical News © 2019

Cite this: Worrisome Uptick in Elder Abuse Flagged - Medscape - Apr 11, 2019.