Don't Ask, Don't Tell, Just Google?
"Dave," in his 30s, was keen to start a family, and both he and his wife were looking forward to the sex that would get the ball rolling. But after many months, the couple was no closer to pregnancy than when they started. So Dave (not his real name) decided that a bit of testosterone bought off the Internet might do the trick.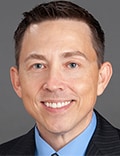 It didn't, and with some reluctance, he booked an appointment with a urologist to see if something could be done. "Many young guys come in because they can't get their wives or girlfriends pregnant," related Ryan Terlecki, MD, director of men's health, Wake Forest University, Winston-Salem, North Carolina.

As it turns out, at least some of these men are taking an off-the-shelf product that contains testosterone. "And if you are taking exogenous testosterone, any product containing testosterone, it will tell the brain to stop stimulating the testicles to make its own, so the testicles can end up shutting off sperm production entirely," Terlecki explained.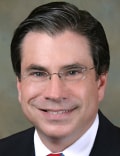 Increasing numbers of men and women want to enhance their sex drive and performance, but they shy away from telling their healthcare providers about their sexual needs. Where do they go instead? Where else but the Internet, suggests Michael Krychman, MD, a sexual health specialist at the Southern California Center for Sexual Health and Survivorship in Newport Beach, California.

"Patients can go online and have access to a seemingly endless array of sexual enhancement products. These products can be purchased in the privacy of one's home, which circumvents the need to broach the sensitive subject of sexual dysfunction with a clinician."
Healthcare providers need to be aware that their patients are taking supplements to enhance sexual functioning, because they may be able to offer safer or more effective treatment options.[1,2] And they may also be able to offer at least some insight into whether a sexual enhancement supplement might hold some promise or is just a colossal waste of money.
Medscape Internal Medicine © 2019 WebMD, LLC

Any views expressed above are the author's own and do not necessarily reflect the views of WebMD or Medscape.
Cite this: Supplements for Sex: What To Know - Medscape - Apr 22, 2019.