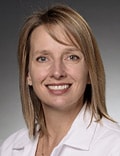 Women with multiple sclerosis (MS) can have children, breastfeed, and resume disease-modifying treatment (DMT) without experiencing an increased risk of relapse during the postpartum period, according to a large new study.
"This study is the first to show that most women diagnosed with MS today who desire children do not need to fear having a higher risk of relapse after giving birth than if they had decided not to have children," Annette Langer-Gould, MD, PhD, from Kaiser Permanente Southern California in Pasadena told Medscape Medical News.
The finding, from a large contemporary cohort of women with MS, contrasts with a landmark study conducted more than 20 years ago that found an increased risk of relapse postpartum compared with pre-pregnancy risk, she noted. That study predated DMT and routine MRI scans to diagnosis MS early.
"Based on this old study, we have been counseling our patients over the last 20 years that having a baby could increase their risk of relapse. This fear of early postpartum relapse has resulted in some women choosing not to have children at all or to forego the many infant and maternal benefits of breastfeeding in order to restart MS medications," said Langer-Gould.
The study will be presented in May at the American Academy of Neurology (AAN) 2019 Annual Meeting.
Times Have Changed
The study team reviewed information on 466 pregnancies among 375 women with MS from 2008 to 2016. More than one third (38%) of the women were not taking any treatment in the year prior to becoming pregnant. During pregnancy, 14.6% had clinically isolated syndrome, a first clinical episode of MS.
"Over the last 20 years, we have incorporated MRI findings into the diagnostic criteria, thereby diagnosing more people with milder forms of MS that in the past would have been missed. This is reflected nicely in our study where most women had milder forms of MS than in the landmark study," said Langer-Gould.
During pregnancy, 8.4% of the women relapsed. In the first postpartum year, 26.4% relapsed. The annualized relapse rate (ARR) declined from 0.39 before pregnancy to 0.07 to 0.14 (P < .0001) during pregnancy and disease activity did not rebound in the postpartum period.
The ARR was "slightly suppressed" in the first 3 months postpartum (ARR, 0.27; P = .02), returning to pre-pregnancy rates at 4 to 6 months after delivery (ARR, 0.37), the researchers note in their abstract.
In the year after giving birth, 87% of the women breastfed, 35% breastfed exclusively, and 41.2% resumed DMT.
Exclusive breastfeeding for at least 2 months was associated with a reduced risk of postpartum relapse (adjusted hazard ratio [HR], 0.58; P = .01). Women who supplemented breast milk with formula in the first 2 months postpartum were just as likely to have a relapse as those who did not breastfeed at all.
More than a quarter (27.5%) of the women who breastfed exclusively resumed DMT while breastfeeding, most commonly interferon-beta and glatiramer acetate. Resuming the use of these treatments did not affect the risk of relapse (time-dependent covariate, P = .86).
This study provides "more rigorous data that resuming modestly effective MS treatments does not decrease the risk of these feared postpartum relapses," Langer-Gould told Medscape Medical News.
A limitation of the study is that few of the women were treated with natalizumab or fingolimod prior to pregnancy. Women taking these medications tend to have greater disability, so the study does not address the potential harms of stopping these drugs in order to get pregnant or the benefits of breastfeeding in this population, the researchers note. Future studies should look at this subgroup of women as severe relapses related to stopping the drugs during pregnancy have been reported, they say.
Commenting on the study for Medscape Medical News, Asaff Harel, MD, a neurologist at Lenox Hill Hospital in New York City said, "This well-designed study aimed to quantify the risk of postpartum MS relapse in the modern day [and] demonstrated no increase in that risk."
"This serves as a reminder that things can change substantially over decades and MS, as we define it today, is not necessarily what it used to be decades ago, prior to any treatments and prior to ubiquitous use of MRIs," said Harel.
"There is further good news in this study, as women who exclusively breastfed tended to have a lower risk of relapse, demonstrating that breastfeeding is not only safe but likely of benefit both to mother and baby," said Harel.
The study was supported by the National Multiple Sclerosis Society. Langer-Gould and Harel have reported no relevant financial relationships.
To be presented at the American Academy of Neurology (AAN) 2019 Annual Meeting, May 4-10.
For more Medscape Neurology news, join us on Facebook and Twitter
Medscape Medical News © 2019 WebMD, LLC

Send comments and news tips to news@medscape.net.
Cite this: MS May Not Worsen After Childbirth After All - Medscape - Mar 27, 2019.