Johnnie Barto, 71, a former Pennsylvania pediatrician, was sentenced on Monday to at least 79 years in state prison for sexually assaulting 31 children, most of whom were patients, and some were members of his family, the Associated Press reports.
Medscape Medical News reported on additional charges last August.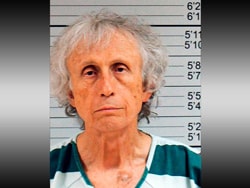 At that time, Pennsylvania's attorney general, Josh Shapiro, said in a statement, "The vast majority of assaults committed by Barto occurred in an examination room at Laurel Pediatric Associates of Cambria County. Several assaults also took place at local hospitals in Cambria County. Investigators found that the pediatrician either waited for the parents of his victims to leave the exam room, used his own body as a shield to block parents from seeing his assault on the victim, or claimed the assaults were part of a standard medical exam."
The girls he abused were typically prepubescent. One was an infant.
In 2000, the AP reports, Barto, of Johnstown, appeared before the Pennsylvania Board of Medicine on charges that he molested two young girls in the 1990s. However, regulators threw out the case, saying the allegations were "incongruous to his reputation."
The AP reports that Barto was so revered that ribbons were worn at a high school football game to show support for Barto, who was a member of the school board, as he fought the allegations in the 1990s.
He would later say he felt "invincible" after the medical board cleared him. He continued to practice medicine and continued the abuse until he was arrested in January 2018.
"Heaviness in My Heart"
On Monday, 18 victims testified or had statements read in court.
According to the Meadville Tribune, a mother of one victim wrote that "what happened to them does not define who they are, but it does define who you are."
Barto's wife of nearly 5 decades was among those who made a statement.
Linda Barto said that Barto admitted to his actions after she asked, "Why do people keep accusing you?" the Meadville newspaper reported.
"There is not a day when I don't feel heaviness in my heart for his victims," she said in court, adding that his secret has now "affected her health, financial status and relationships with other family members."
Barto was wearing his wedding ring in court, but Linda Barto was not, the Meadville Tribune reported.
The AP reports that Barto did not apologize or make a statement in court. He pleaded guilty in December to sexually abusing two family members.
He has pleaded no contest to charges that involve his patients, and although he has accepted the punishment, he has refused to admit guilt.
His lawyer said Barto he will not appeal, the AP reported.
Medscape Medical News © 2019

Cite this: Pediatrician Who Sexually Abused 31 Children Gets 79 Years - Medscape - Mar 20, 2019.