Eli Lebowitz, PhD
UPDATED WITH COMMENTS March 22, 2019 — A novel program that focuses on treating parents to reduce anxiety in their children is as effective as child-focused cognitive behavioral therapy (CBT), new research shows.
Supportive Parenting for Anxious Childhood Emotions (SPACE) is a Yale-developed, parent-only program that includes weekly sessions on better ways to deal with an anxious child, such as cutting down on "checking in" texts or sending to school a child complaining of an anxiety-related stomach ache.
In a randomized, noninferiority trial of 124 children with anxiety disorders, both the participants whose parents were enrolled in 12 weeks of SPACE and those who underwent 12 weeks of CBT themselves showed significant reductions from baseline in anxiety severity scores.
Importantly, the between-group differences in all primary and secondary anxiety outcomes were not significant, showing that SPACE was noninferior to CBT, note the investigators.
"That the parent-based treatment performed as well as CBT, which is really the gold standard, was beyond our expectations," lead author Eli Lebowitz, PhD, director of the Program for Anxiety Disorders at the Yale University Child Study Center, New Haven, Connecticut, told Medscape Medical News.
Further results showed that although "family accommodation" and parental stress were reduced in both groups, there was a significantly greater decrease in accommodation in the SPACE group.
Lebowitz noted that parents of a child with an anxiety disorder often "over-accommodate." Although reassurance is natural, past research has shown that constant reassurance of a child can lead to greater anxiety in adulthood.
"To be clear, I'm not suggesting that a parent is causing the child's anxiety. It's a response to the anxiety. We're not blaming parents, we're empowering them and showing that sometimes the best way to help in the long term is to not help in the immediate term," Lebowitz said.
The findings were published online March 6 in the Journal of the American Academy of Childhood & Adolescent Psychiatry.
One in Three Children Experience Stress
One in three children will experience a clinically significant anxiety disorder before they reach adulthood, the investigators note in a press release.
"Severe anxiety is a serious condition which damages children, disrupts family life, and in some cases leads to suicide," added Lebowitz in the release.
There are currently two evidence-based treatments for pediatric anxiety: medication and CBT, he noted. "Yet only half the children respond to these therapies. So there is a great need for alternative treatments."
"Parent involvement has been examined as an augment to [CBT], but no studies have compared the efficaciousness of stand-alone parent-based treatment to CBT," the researchers write.
SPACE was created to help parents develop better ways to help — but not over-help — their children and makes "the reduction of parental accommodation the centerpiece of the intervention."
"Parents almost invariably are very involved with their child's anxiety problems. It's natural and normal for children, when they feel anxious or scared or worried or threatened, to look to their parents to feel safer and better — and to reassure them so they feel less anxious. And it's natural for parents to want to do those things," Lebowitz said.
"However, that can lead to parents getting really sucked into and entangled in their children's anxiety through what we call 'accommodations'," he added.
Common examples of over-accommodation Lebowitz noted include not inviting friends over or speaking in place of a child if the child has social anxiety, and sleeping with the child or not leaving the house as often as one would like if a child has separation anxiety.
"From a theoretical perspective, family accommodation may maintain child anxiety by promoting avoidance and maintaining the child's reliance on parents rather than developing independent coping skills," write the investigators.
It can also "reduce child motivation for treatment by providing the means to avoid otherwise anxiety-provoking situations," they add.
SPACE vs CBT
For the current analysis, the investigators enrolled 124 children between the ages of 7 to 14 years (mean age, 9.6 years; 53% girls; 83% white) from 2013 to 2018.
Among the participants, 35.2% had generalized anxiety disorder, 34.8% had social phobia, 18.2% had separation anxiety disorder, and 11.8% had a specific phobia. In addition, 75% had at least two comorbid anxiety disorders.
The researchers randomly assigned 60 of the children to 12 weeks of individual CBT for 60 minutes each session and at least one parent of the other 64 children to 12 weekly sessions of SPACE therapy, also for 60 minutes each.
In the SPACE program, detailed and individualized plans for reducing accommodation are developed, including "equipping parents with strategies for coping with children's distressed and/or aggressive responses to reduced accommodation," the researchers note.
There was no contact between a child and a therapist in this group. While mothers were present in all SPACE sessions, fathers were present in 12% of the sessions.
The CBT group received no parent-based treatment of any type, but the parents did participate in 20-minute meetings with their child's therapist at the beginning, middle, and end of treatment to discuss the child's therapy.
The primary anxiety measures included the 50-item Pediatric Anxiety Rating Scale (PARS) and two Clinical Global Impressions (CGI) scales, which are all clinician-rated.
Secondary measures included the child- and parent-rated Screen for Child Anxiety Related Emotional Disorders (SCARED), parent and child versions of the Family Accommodation Scale-Anxiety (FASA and FASA-CR), and the parent-rated Parenting Stress Index.
The Client Credibility Questionnaire (CCQ) and eight-item Client Satisfaction Questionnaire (CSQ-8) were also administered.
Noninferiority, Decreased Accommodation
Among all participants, 78% completed all treatment sessions and assessments. There were no significant between-group differences in attrition.
At baseline, PARS scores were 19.89 for children in the SPACE group versus 18.65 for those in the CBT group. After treatment, the scores were 7.88 versus 8.98, respectively.
Because the 97.5% confidence intervals for the mean difference between the groups "lay entirely below the 6-point noninferiority margin," the findings indicate that SPACE was noninferior to CBT, the researchers report.
There were also no significant between-group differences in the percentage of treatment responders, as measured using the CGI-Impressions scale (87.5% vs 75.5%, respectively; P = .7) and in the percentage classified as remitters on the CGI-Severity scale (58.3% vs 59.2%; P = .6).
Baseline and post-treatment scores for secondary measures in the SPACE versus CBT groups were as follows:
SCARED parent report: 32.35 vs 29.78 and 22.04 vs 17.29

SCARED child report: 30.43 vs 33.43 and 22.12 vs 19.63

Parenting Stress Index: 131.32 vs 137.63 and 82.69 vs 83.70

FASA: 16.70 vs 14.20 and 8.52 vs 7.68

FASA-CR: 14.10 vs 12.90 and 7.20 vs 6.63
"Even in the children's own reports, we had equivalent improvement. And that's remarkable because it means the children who never had even one therapy session during the whole study still felt they were as improved as children who had 12 weeks of the best CBT available," Lebowitz noted.
He added that he was also pleased to see that parental stress decreased. "Someone could think that 'if I don't accommodate my child, they'll be angry at me or we'll grow farther apart.' But in fact it was the opposite: the relationship actually improved," he said.
Although mixed models analysis showed that parent-rated family accommodation decreased significantly in both treatment groups, "a significant interaction emerged between treatment arm and timepoint, indicating greater reduction" after SPACE (P < .01).
There was no significant interaction between time and treatment arm for child-rated accommodation.
Finally, child- and parent-rated treatment credibility scores on the CCQ and satisfaction scores on the CSQ-8 were high but not significantly different between treatment groups.
Direct Clinical Implications
"The finding that SPACE is as efficacious as CBT has direct clinical implications," the researchers write.
"For clinicians, efficacious parent-based treatment provides an alternative approach to be deployed alongside or instead of CBT," they add. "Parent-based treatment may be particularly useful when child-based treatment is not a viable option, such as when severe developmental or communication problems preclude individual or cognitive interventions."
They note that more research is needed to replicate the findings and "address questions pertaining to optimal selection and sequencing of parent-based and child-based therapies."
Regarding study limitations, the investigators note that they did not include a sham treatment arm — although that is common in noninferiority trials. In addition, there was no parental involvement in the CBT group, even though there is usually parental involvement in this intervention.
"It would be useful to compare SPACE and CBT to a parent-and-child treatment," they write.
Lebowitz noted that outside of a study situation, "we're talking about clinical practice and the way we work with families," the goal would be to use treatments that work with both parents and children.
"Often it can be the same therapist working with both or it can be different therapists. Sometimes you'll do it simultaneously or sequence the two. It's only because of the research question that in the study it was only one or the other," he said.
"Our clinical intuition is that doing both would actually provide even more help, but it's not something we've studied yet in clinical trials," Lebowitz added.
Parent-Therapist?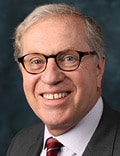 Commenting on the findings for Medscape Medical News, John T. Walkup, MD, chair of the Department of Child and Adolescent Psychiatry at the Ann and Robert H. Lurie Children's Hospital of Chicago, Illinois, said it's no surprise that families can be useful when treating children with anxiety disorders.
He added that it also makes sense that a parent's "intuition to be helpful could end up making children worse. So it's a no-brainer that working with parents will make a big difference in terms of these kids' lives and functioning, especially if the intervention is focused on how the parents behave and interact."
Walkup, who is also a professor of psychiatry at the Feinberg School of Medicine at Northwestern University, Chicago, was not involved with the current research.
He noted that it would be interesting to understand the mechanisms by which working with the parent changed the child's behavior, "because it may actually result in the parent doing the kinds of things with the child that a therapist might do — except that the parent would be doing it 24/7, 365. And that might make it much more effective."
Walkup said that when parents stop being so accommodating, it can also lead to kids being exposed to triggering experiences. "So over time they're going to have, on some level, in-house cognitive behavioral therapy exposure and response-prevention — except the implementer of the treatment is going to be the parent," he said.
He added that a methodological limitation was that "sample sizes are usually much, much larger" in equivalence studies.
Still, "I think it's high time that we begin to understand how important it is to engage parents in the treatment of anxious kids. It's not sufficient for kids to just get individual-focused CBT; it's really important that parents get worked with on issues that are interactional with a child," he concluded.
The study was primarily funded by the National Institute of Mental Health (NIMH). Lebowitz reports having received royalties from John Wiley & Sons and funding from the NIMH. Full author disclosures are listed in the article.
J Am Acad Child Adolesc Psychiatry. Published online March 6, 2019. Abstract
Follow Deborah Brauser on Twitter: @MedscapeDeb. For more Medscape Psychiatry news, join us on Facebook and Twitter.
Medscape Medical News © 2019 WebMD, LLC

Send comments and news tips to news@medscape.net.
Cite this: Treating Parents Effective for Child Anxiety - Medscape - Mar 20, 2019.