DENVER — A unique, 3-day pilot program effectively trains nurse practitioner residents to successfully manage patients with musculoskeletal pain, new research shows.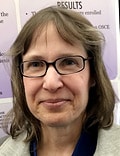 "There is an increasing need for primary care providers to manage common musculoskeletal pain complaints, and this is where NPs can be very useful," Ann E. Hansen, MD, from the Boise Veterans Affairs Medical Center, Idaho, told Medscape Medical News.
"This training program which we have adapted especially for nurse practitioners provides intense, one-on-one, practical training on how to manage these patients," Hansen said.
The findings were presented here at the American Academy of Pain Medicine (AAPM) 2019 Annual Meeting.
Hands-on Approach
The program was first established by the Salt Lake City Veterans Affairs Center of Excellence in Musculoskeletal Care and Education by Michael J. Battistone, MD, director, Center of Excellence for Musculoskeletal Care and Education, and Andrea M. Barker, PA.
Hansen believed such a program would be valuable at her center, so she started the Boise VA's Nurse Practitioner Residency Musculoskeletal Course.
"It's a very hands-on program, where the learners work one on one with the faculty to improve their skills in evaluating and managing problems of the knee and shoulder, which are the most common pain complaints, next to back pain, that we see as internal medicine doctors," she said.
"Primary care providers are generally the first to see people with musculoskeletal pain, yet there is a huge gap in their education when it comes to working up these patients. Often they manage patients inappropriately. They will refer right away to orthopedics or rehab medicine, they get MRIs when it's not necessary, and in general overspend and burden the specialists," Hansen said.
The goal of the project, she added, is to empower primary care providers by training nurse practitioners to triage these patients and determine which individuals can be managed with an injection or physical therapy or a combination of approaches and which patients need referrals to advanced or specialist care.
Hansen reported results with three nurse practitioners who recently completed the pilot program.
All three were residents at the VA medical center in Boise and are intending to work in primary care practices within the VA system, Hansen said.
The program, which was conducted over a 3-day period, focused on shoulder and knee anatomy, examination, pathology, and medical management.
It included didactic presentations, video demonstrations, small-group simulation with standardized patients, and instruction by arthrocentesis task trainers.
Each of the three learner's performances was documented with validated objective structured clinical examinations (OSCEs).
At the end of the training, the OSCE scores were 89%, 95%, and 96% for the shoulder exam; 81%, 91%, and 99% for the knee exam; 85%, 88%, and 96% for subacromial injections; and 81%, 85%, and 92% for knee injections.
Nurse practitioners are well suited to provide initial management of patients with knee and shoulder pain, said Hansen.
"They tend to have a more patient-centered approach. They have to touch their patients. They have to be hands on. When we brought this musculoskeletal training program to Boise, we offered it to everyone, but the nurse practitioners were the most interested," she said.
Promising Data
"With the dearth of healthcare providers especially in rural areas, nurse practitioners have stepped up and tried to fill that void by providing healthcare to the most vulnerable in our society," Sahil Gupta, MD, Mayo Clinic, Jacksonville, Florida, commented to Medscape Medical News.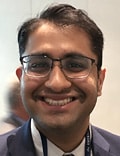 "I think it is imperative that we help train the nurse practitioners to make sure that they are not only competent but proficient, and I think that the pilot data are extremely promising, and if scaled up, this would be an extremely important cog in the wheel of treatment of musculoskeletal pain."
Hansen and Gupta report no relevant financial relationships.
American Academy of Pain Medicine (AAPM) 2019 Annual Meeting: Abstract 120. Presented March 9, 2019.
For more Medscape Neurology news, join us on Facebook and Twitter
Medscape Medical News © 2019

Cite this: Novel Program Trains Nurse Practitioners to Manage Pain Patients - Medscape - Mar 18, 2019.