DENVER — Patients with chronic pain may benefit from an interdisciplinary approach that combines physical exercise, lectures, and counseling, new research shows.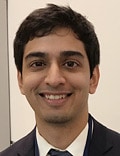 Chronic pain patients who participated in a special functional program experienced improved functional ability, a reduction in psychological distress, and cessation of pain medication, said study investigator Kaivalya Deshpande, MD, University of Pittsburgh Medical Center, Pittsburgh, and Ascension Health.
"I'm a huge proponent of neurobehavioral pain management, of taking a holistic approach to the patient, and addressing the psychosocial components that underlie chronic pain," Deshpande told Medscape Medical News.
"Our goal is to redirect patients from their normal cycle of pain propagation, where they are just focusing on the pain, to avoiding those behaviors and correct themselves and do fewer pain-avoiding behaviors," he added.
The findings were presented here at the American Academy of Pain Medicine (AAPM) 2019 Annual Meeting.
Opioids Discontinued
Deshpande and his group created the Functional Recovery Program (FRP), a 7-week outpatient program that utilizes a comprehensive biopsychosocial approach delivered by an interdisciplinary team to help individuals with chronic pain.
"In our interdisciplinary model, patients not only work with strength training and physical therapy, but also psychology, nutrition, and other modalities to help them get more ownership of their pain and increase their understanding of pain. We thought this would help reduce the central pain, and this is what our study shows," Deshpande said.
The study included 53 chronic pain patients who participated in the program, attending 4-hour sessions, three times a week, for 7 weeks.
Their functional ability and symptoms were measured at baseline and upon completion of the program.
Participants showed significant improvements in their ability to function from baseline and significant decreases in pain-related disability, catastrophizing, pain intensity, and interference in activities as well as psychological distress (P < .01 for all). Importantly, all graduates of the FRP discontinued opioid pain medication.
Future of Pain Management
"Patients with chronic pain benefit from a multidisciplinary approach, which also focuses on improvement in function," Susan M. Moeschler, MD, Mayo Clinic, Rochester, Minnesota, and co-program chair of the AAPM meeting told Medscape Medical News.
"This study furthers our knowledge of the benefits of a comprehensive, interdisciplinary approach to managing chronic pain."
Also commenting on the study for Medscape Medical News, Marie Hanna, MD, chief of the division of regional anesthesia and acute pain management and medical director of the perioperative pain program at Johns Hopkins University, Baltimore, noted that an interdisciplinary approach to pain is increasingly necessary in order mitigate opioid use, which is a major problem in the US and other countries.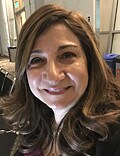 "The study by Dr Deshpande highlights the future trajectory of pain medicine. Comprehensive strategies involving pharmacologic and psychologic therapies can improve pain management," Hanna said.
"These strategies may include mindfulness, meditation, massage therapy, and acupuncture. Adapting a philosophy where all caregivers tailor their treatments toward reframing an individual's behavior and reaction to pain can be successful in managing chronic pain patients, as this study demonstrates," she added.
Deshpande, Moeschler, and Hanna report no relevant financial relationships.
American Academy of Pain Medicine (AAPM) 2019 Annual Meeting: Abstract #256. Presented March 9, 2019.
For more Medscape Neurology news, join us on Facebook and Twitter.
Medscape Medical News © 2019

Cite this: Fran Lowry. Novel Program Improves Chronic Pain, Stops Opioid Use - Medscape - Mar 14, 2019.