DENVER — Low income, younger age, anxiety, and other comorbid mental illnesses may explain the high dropout rates from interdisciplinary pain management programs, new research shows.
Lead investigator Desimir Mijatovic, MD, Cleveland Clinic, Ohio, noted that the dropout rate at his center's multidisciplinary pain management program was high — with more patients exiting the pain program early than graduating from it.
Cleveland Clinic's low back pain program, called Back on TREK, is a 10- to 12-week program that includes psychological and physical therapy sessions.

"Typically, the patient requirement is about 3 to 4 hours a week in two to three sessions in both group and individual sessions. We try to make it easy for patients," said Mijatovic.
Despite the team's best efforts, the dropout rate for the 12-week program was 58% of about 200 participants.
"Obviously we want to find out the reasons why so that we can adjust the program and reach more people," he said.
The findings were presented here at the American Academy of Pain Medicine (AAPM) 2019 Annual Meeting.
New Insights
"There has been a lot of interest around this topic of [early exiting from] interdisciplinary pain programs," Mijatovic noted.
For the study, the researchers reviewed data on 217 patients (mean age, 48 years; 65% women) enrolled in the interdisciplinary pain program from August 2016 to December 2018. All patients were interviewed by the program's pain psychologist.
The demographic most often associated with early withdrawal was low income. Those with a median household income of $43,000 or more had greater program graduation rates compared to their counterparts with a median household income of $41,651 or less.
In addition, older individuals (median age, 51 years) were more likely to stay in the program than younger individuals (median age, 47 years).
Among those of Hispanic ethnicity, 10.8% (n = 16) graduated from the pain program, and 21.5% (n = 46) did not. In comparison, among whites, 95 (64.2%) of the participants graduated and 115 (53%) did not.
Interviews with the program pain psychologist yielded important psychosocial risk factors for dropout. These included fear avoidance beliefs, depressive reactions, excessive attention to physical symptoms, use of marijuana containing tetrahydrocannabinol (THC), use of opioids, and high health care utilization.
Patients with anxiety and mood disorders had a very high dropout rate. Some 20% of those with anxiety dropped out before graduation and almost 40% of patients with other mood disorders dropped out.
Other factors associated with dropout risk included trouble sleeping due to pain, and substance abuse due to pain. The "high health care utilization patients" included those who believed that either surgery or medications were the best treatment, said Mijatovic.
"Now that we have this insight from our study, we are trying to figure out how to use this information to retain more patients. For example, we could target those at risk with more applicable interventions, or learn how to potentially triage them into the right areas so that we're not wasting our time or wasting their time," Mijatovic said.
Important Takeaways
Commenting on the findings for Medscape Medical News, Kaivalya Deshpande, MD, who is part of a similar interdisciplinary program at the University of Pittsburgh Medical Center in Pennsylvania, said the study did a good job in identifying potential barriers to completing such programs.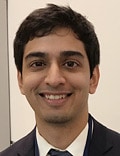 "These include fear avoidance beliefs, depressive reactions, excessive attention to physical symptoms, use of THC and opioids, and high health care utilization. But these factors will be ubiquitous throughout all participants who may enroll in such programs," said Desphande, who was not involved with the Cleveland Clinic research.
"The underlying goal of interdisciplinary programs is to target individuals with those risk factors and help them to reframe their reaction to pain while decreasing drug dependence," he added.
Deshpande noted that the psychosocial issues identified in the study are important for other centers that may be establishing an interdisciplinary pain program.
"The program structure should work towards targeting these issues and allowing individuals to overcome these barriers," he said.
Mijatovic and Deshpande have disclosed no relevant financial relationships.
American Academy of Pain Medicine (AAPM) 2019 Annual Meeting: Abstract 240. Presented March 9, 2019.
For more Medscape Neurology news, join us on Facebook and Twitter
Medscape Medical News © 2019

Cite this: Pain Program Dropouts: Risk Factors Identified - Medscape - Mar 13, 2019.