DENVER — A multidisciplinary approach that centers on individual patient needs and uses continuous peripheral nerve blocks as a primary analgesic "drastically" reduces opioid prescriptions in patients undergoing elective total joint arthroplasty (TJA), new research shows.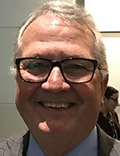 "It must be patient centered, and there must be cooperation between acute pain medicine and orthopedic surgery," lead author André P. Boezaart, MD, PhD, professor of anesthesiology and orthopedic surgery at the University of Florida College of Medicine, Gainesville, told Medscape Medical News.
"We set up our pain management strategy 5 years ago. We now have close to 3000 procedures, and our data keep improving. This is why we wanted to share our results," Boezaart said.
In large part, the success of the approach hinges on very effective analgesia that is achieved with continuous peripheral nerve blocks "that actually work," he said.
"Continuous means we leave the block in for 3 to 5 days, and we send the patients home with these catheters. The approach was unpopular among surgeons because of secondary block failure, where the block works great on day 1, the patient goes home, and then gets readmitted for pain. And that really spoils the whole thing. But we have solved that problem and in our hands, these blocks work," he said.
The findings were presented here at the American Academy of Pain Medicine (AAPM) 2019 Annual Meeting.
Novel Nerve Block
Boezaart noted that secondary block failure occurs in about 30% of cases. Taking matters into his own hands, he developed a continuous peripheral nerve block that does not fail.
"This is because we put the catheter in the correct space. It's a space deep to the membrane around the nerve. If you are not deep to that membrane, the block will not work. Outside that membrane, the block will work the first day because you are using a high concentration of lidocaine, but the next day when you use a small concentration the block won't work and we've got secondary block failure."
He noted that his center does a large number of joint replacements and a 30% rate of nerve block failure is "not an option."
For the study, the investigators reviewed prescribing practices and outcomes after implementing the Patient & Family Centered Care quality improvement initiative to minimize postoperative opioid use at their center in early 2014.
The initiative was developed by arthroplasty surgeons and acute pain specialists for patients undergoing primary hip and knee replacement.
"The extent of the opioid crisis is well-known, and orthopedic surgeons are the third highest opioid prescribers. Also, 15% of opioid-naïve patients undergoing TJA will become chronic opioid users postoperatively," Boezaart said.
The authors stratified patients according to potential risk factors for developing opioid use disorder. They based their pain medication prescribing decisions on four patient categories. These included opioid-free, narcotic-naïve, standard use, and chronic use patients.
Prescribed pain medications included acetaminophen, NSAIDs, tramadol, and hydrocodone. Oxycodone was only used for patients who were chronic opioid users before surgery. These prescriptions were limited to 56 tablets.
Chronic use patients were also required to develop a prescription plan with their prescribing pain management physician, Boezaart said.
Better Outcomes, Cost Savings
The review included 2793 patients undergoing primary TJA from January 2014 to January 2018.
During that time, the number of opioid pills prescribed per surgeon for inpatients decreased by 45.8% and for outpatients by 53.2%.
In addition, hospital length of stay decreased from 3.2 to 1.5 days, and the readmission rate for chest pain, urinary tract infections, pneumonia, and other postoperative diagnoses dropped from 7.9% to 5.6%. There were zero readmissions for pain.
The need to discharge patients to a skilled nursing facility also dropped dramatically.
In contrast, before the comprehensive pain strategy was in place, 40% of patients were discharged to such a facility. Following the initiative, this rate dropped to 10%, with the remainder of patients discharged home. "This represented a huge savings in healthcare costs," Boezaart noted.
"Our physician-led strategy has been highly effective and has resulted in reduction in total opioid use, while maintaining patient satisfaction and improving quality metrics," Boezaart said.
"With the stimulating catheters we have a 100% success rate. It is the core analgesic component of our pain team management strategy. It cuts off the message of pain from the knee to the brain and it keeps it cut off for days. We are now able to send 20% of patients home on the same day as surgery. They go home with catheters and no opiates."
However, it takes a considerable amount of skill to place the catheter correctly, Boezaart said. To this end, he and his colleagues have launched a website (www.raeducation.com) that offers courses to learn the technique.
Thwarting the Path to Addiction
Commenting on the findings for Medscape Medical News, Robert B. Bolash, MD, Cleveland Clinic, Ohio, said previous research has shown that up to 75% of patients who develop heroin use disorder begin their path to addiction with a prescribed opioid.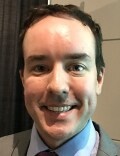 "Elucidating effective nonopioid pain management strategies, as was shown in this presentation by Andre Boezaart et al, is one approach which has shown success in providing durable pain relief after joint arthroplasty while decreasing the number of prescribed opioids," Bolash said.
The findings show that employing a peripheral nerve block and proactively stratifying patients based on their individualized risk factors for developing opioid use disorder resulted in improvement of important quality metrics critical of both patient satisfaction and healthcare cost containment, he added.
"I applaud the authors in choosing the continuous femoral nerve block over a more advanced technique to manage lower extremity pain. Femoral nerve blocks have a record of long-standing safety and are approachable to perform by the nearly all regional anesthesiologists," said Bolash.
By roughly halving the number of prescribed opioids in both groups, the authors didn't simply show an incremental decrease in prescribed analgesics, but a drastic reduction. At the same time, patients had improved satisfaction and shorter lengths of stay — two critical metrics that are increasingly important in contemporary healthcare systems, he added.
"With the growth and ubiquity of joint arthroplasty procedures being performed across the globe, we should carefully consider adopting some or all of the techniques employed by Boezaart et al in the design of each of our institutions' joint arthroplasty care paths."
Boezaart receives royalty payments from TeleFlex for the invention of the stimulating and nonstimulating continuous nerve block catheter (StimuCath™, UltraCath™, FlexBlock™) and various publishing companies for sales on textbooks. Bolash reports financial relationships with Abbott/St Jude, Jazz Pharmaceuticals, and Medtronic Inc.
American Academy of Pain Medicine (AAPM) 2019 Annual Meeting: Abstract #258. Presented March 08, 2019.
For more Medscape Neurology news, join us on Facebook and Twitter
Medscape Medical News © 2019

Cite this: Fran Lowry. Novel Approach 'Drastically' Cuts Opioid Use After Joint Replacement Surgery - Medscape - Mar 12, 2019.