ATLANTA — Bipolar disorder (BD) and schizophrenia are both linked to increased dementia risk, new research suggests.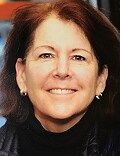 Preliminary findings from the study, which included more than 3 million US veterans, showed that those with BD or schizophrenia had a significantly higher rate of dementia compared with their counterparts without these conditions.
"The results suggest that we should screen these patients for dementia, maximize their general medical care, and minimize their cardiovascular risk factors," lead author Eileen Ahearn, MD, a psychiatrist at William S. Middleton Memorial Veterans Hospital and adjunct professor of psychiatry at the University of Wisconsin, Madison, told Medscape Medical News.
In addition, if other research continues to show lithium to be neuroprotective, "maybe in the future we should start using that more" in older patients with bipolar disorder, Ahearn added.
The findings were presented here at the American Association for Geriatric Psychiatry (AAGP) 2019 Annual Meeting.
First Study of Its Kind
Few studies have looked at dementia risk among patients with BD or schizophrenia, and there has been no large such study in veterans, said Ahearn.
For the current study, the researchers analyzed data on veterans using Veterans Health Administration services in 2004 and 2005, and they assessed onset of dementia during the following 10 years (2006-2015).
The analysis included about 3.6 million veterans without a diagnosis of dementia in 2004 or 2005. Of these participants, about 250,000 were women. All were categorized by age (18-49, 50-64, 65-79, and 80-100 years), sex, and diagnosis of BD, schizophrenia/schizoaffective, or neither condition.
Results showed that the incidence rate ratios (IRRs) for dementia were 3.27 (95% confidence interval [CI], 2.20 - 3.33) for those with schizophrenia vs those with neither condition and 2.57 (95% CI, 2.50 - 2.63) for BD vs neither condition. The dementia IRR was 0.79 (95% CI, 0.76 - 0.81) for BD vs schizophrenia.
"Nobody knows why there is this association," said Ahearn. It could be linked to comorbid conditions, a shared pathway, or unhealthy behaviors, she noted.
"People with schizophrenia and bipolar disorder are not the healthiest in terms of their habits," she said.
Ahearn noted that unipolar depression is also associated with higher dementia risk, but this risk appears to be lower than that for BD or schizophrenia.
Questions Remain
Although the findings showed that dementia risk is higher for women with BD or schizophrenia than for men, Ahearn stressed that the study included a low number of women — and that the women who were included were relatively young.
With regard to age at dementia diagnosis, the results suggest that this is somewhat earlier in patients with BD or schizophrenia. The onset "kind of peaks between 65 and 79 years and then goes down," said Ahearn.
This is in contrast to Alzheimer's disease (AD), where the risk continues to increase with age, she said. "There may be something different about dementia in these groups — not just in veterans but in the general population."
In the case of BD, older patients "are part of a survivor cohort," noted Ahearn. "They're the people who didn't commit suicide, who are maybe a little healthier."
An ongoing debate is whether patients with BD have progressive cognitive impairment. At least 30% of people with this condition have some kind of abnormal cognitive testing at baseline, Ahearn said.
"It looks like, for whatever reason, there is a subgroup of people who go on to develop dementia, but right now we don't know who they are and why that happens; we just know it's happening."
Perhaps patients with a cognitive deficit have a lower overall cognitive "reserve" or have a comorbid medical condition such as diabetes or hypertension that may boost risk for dementia, said Ahearn.
Suboptimal Care?
Some research suggests that people with serious mental illnesses might be under-treated or get suboptimal medical care — factors that may also increase risk for dementia, Ahearn added.
"In one study, people were not being treated as aggressively for things like high blood pressure, and we know cardiovascular issues are a risk factor for dementia," she said.
The new results highlight the need for regular dementia screening for patients with BD and those with schizophrenia, starting at about age 60 years, she said, adding that these patients also need to be closely followed to ensure they receive proper medical care to minimize cardiovascular risk factors.
"Sometimes people with serious mental illness don't go in when they're supposed to, or don't take their medications," Ahearn said.
It might also be worth considering the use of lithium in patients with BD, she added. Research shows that this drug increases production of new neurons in the hippocampus, decreases inflammation commonly seen in dementia, and inhibits an enzyme linked to amyloid and tau protein that are hallmarks of AD.
"There may be something neuroprotective about lithium that may steer us to use it more in the older age group. It also prevents suicide. So it's something promising that needs further study," said Ahearn.
The next steps for the investigators include determining what medications the veterans in the study were taking and what comorbid conditions they had and for how long.
"Tremendous Need"
Commenting on the findings for Medscape Medical News, AAGP immediate past president Melinda S. Lantz, MD, vice chair and chief of geriatric psychiatry at Mount Sinai Beth Israel, New York City, noted that while the study adjusted for sex, it was limited by the inclusion of so many more men than women.
"It also did not try to adjust for the number of years since diagnosis of the severe mental illness and did not analyze exposure to psychotropic medications," said Lantz. "Both of these are known to play some role in cognitive decline."
The increased rate of dementia among older adults with a serious mental illness uncovered by the study "points to the tremendous need for home care and other services for this population that is living longer with many needs," she said.
Lantz agreed that this increased risk is likely due to a host of possible risk factors. In addition to comorbid medical conditions, as well as behavioral factors like smoking and alcohol abuse, issues such as isolation, loneliness, and boredom also play a role in dementia risk among elderly veterans, she noted.
Ahearn and Lantz have disclosed no relevant financial relationships.
American Association for Geriatric Psychiatry (AAGP) 2019 Annual Meeting: Session 03. Presented March 4, 2019.
For more Medscape Psychiatry news, join us on Facebook and Twitter
Medscape Medical News © 2019

Cite this: Pauline Anderson. Bipolar Disorder, Schizophrenia Tied to Higher Dementia Risk - Medscape - Mar 04, 2019.