DALLAS — Although there are currently several "promising techniques" for imaging biomarkers of neuroprotection and repair in multiple sclerosis (MS), deciding which one to use depends on a number of factors, a new consensus statement suggests.
During a November 2016 North American Imaging in MS (NAIMS) Cooperative workshop meeting, a group of experts in the use of MRI for patients with MS discussed both current and emerging imaging techniques in the field. This led to the recent release of a consensus opinion on each strategy from members of the NAIMS Cooperative.
The advantages, limitations, and most likely setting for use of 17 different techniques "in the context of specific study designs" are discussed, with each placed under repair and/or neuroprotection categories.
For example, under the heading of repair of acute white matter (WM) lesions, conventional imaging, magnetization transfer ratio, and diffusion tensor imaging (DTI) are discussed. The repair of chronic WM lesions category includes myelin water imaging, susceptibility-weighted imaging (SWI), and positron-emission tomography (PET).
Other categories include repair of cortical lesions, repair of energy deficits, repair and neuroprotection of axons at risk, and repair and neuroprotection of special regions.
The investigators note that selecting a particular imaging technique will depend on several factors, "notably the question the trial seeks to answer."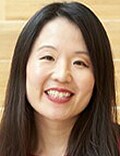 "Most of the techniques we discuss are advanced and require technical expertise to use, so they are not ready to be used in day-to-day clinical practice," lead author Jiwon Oh, MD, PhD, assistant professor at the University of Toronto, Canada, and neurologist at the University of Toronto MS Clinic, told Medscape Medical News.
"The biggest utility of the techniques that we discuss would be in clinical trial settings. We actually put in a comment in the paper about what sort of clinical trials each technique would be useful in and how ready they are for prime-time use" in those settings, Oh said.
The consensus article was published online February 20 in Neurology, ahead of a presentation today at the Americas Committee for Treatment and Research in Multiple Sclerosis (ACTRIMS) 2019 by NAIMS on some of the techniques discussed in the journal article.
New Frontier in MS?
Disease-modifying treatments "that exert beneficial effects through neuroprotective or neurorepair mechanisms are the new frontier of MS therapeutics, and developing accurate imaging measures...for proof-of-concept clinical trials is an unmet need," the investigators write.
"This consensus statement builds upon prior reports and summarizes current and emerging imaging techniques," they add.
Oh noted that the NAIMS Cooperative "is a collaborative network of different clinicians and scientists from many different academic centers in North America that have an interest in using imaging to make improvements" in the field of MS.
"In terms of the treatments that we have, most are anti-inflammatory drugs. We're really good at controlling inflammation, but what we're not as good at is repairing and protecting neurons that are at risk," she said.
Oh added that the original workshop was designed to focus on repair and protection techniques because "the utility of that would be to use them in clinical trials to very quickly assess whether certain experimental medications have benefits. We thought it would be a great idea to get a whole bunch of scientists together to talk about what tools are the best for this."
Within the consensus statement, "repair" is defined as reversing tissue damage, and "neuroprotection" is defined as preventing neuroaxonal loss.
"The focus is on measures with group-level utility; application in individual patients is a clear limitation of most of the techniques discussed," the authors write.
"Whole-brain atrophy, currently the most widely used method in MS clinical trials to measure disease progression and potentially neuroprotection, has been reviewed extensively elsewhere; the focus here is on emerging techniques specifically discussed at the workshop," they add.
17 Different Techniques
The 17 proposed imaging techniques include conventional MRI measures in acute lesions, magnetization transfer imaging, and DTI for "potential utility in assessing repair"; myelin water imaging, SWI, cortical lesion detection, multimodal imaging, PET, and spinal cord; advance imaging for assessing neuroprotection and repair; and magnetic resonance spectroscopy, advanced diffusion-weighted imaging, sodium imaging, thalamic volume, hippocampal atrophy, spinal cord atrophy, leptomeningeal enhancement, and optical coherence tomography for assessing neuroprotection only.
The following example for myelin water imaging illustrates the type of details given about the various techniques:
Imaging target: myelin integrity

Advantages: high specificity and good reliability, reproducibility

Limitations: relatively long acquisition times

Likely setting for use: single or multicenter clinical trials for remyelination
Asked whether there's one technique that appears to be best, Oh noted that that's a difficult question to answer. "If you ask different people, they'll have different answers, because everybody has their pet technique that they believe in the most. It really depends upon a number of things," she said.
"In a situation where there's a drug that remyelinates, magnetization transfer imaging or myelin water imaging would be more helpful, whereas if you're looking at some sort of drug that is looking at controlling microglia, other techniques, such as PET imaging, would be helpful," Oh said.
"The conclusion from the workshop was that every single technique has its use, but in very specific settings. To answer which is best, it depends on what your question is," she added.
The investigators agree with this in their article, noting that it is "evident that there are a number of promising techniques" with different strengths and limitations.
"Selection of a specific technique will depend on a number of factors, including clinical setting, outcome being targeted, study design, mechanisms of action of candidate drugs, patient population, and resources," they write.
"Ongoing collaborative efforts will enable further refinement and improved methods to image the effect of novel therapeutic agents that exert benefit in MS," they add.
Oh noted that these types of advanced imaging "will give us insights into MS that were not possible with regular MRI techniques. I think, in the end, they will be very useful in clinical trials; and some will be useful, eventually, in the clinical setting as well."
The NAIMS workshop where the consensus statement was created was hosted with support from the Race to Erase MS Foundation and EMD Serono Canada. Oh has received research grant funding from the MS Society of Canada, the National MS Society, Brain Canada, Biogen-Idec, and Sanofi-Genzyme and has received personal compensation for consulting or speaking from EMD Serono, Sanofi-Genzyme, Biogen-Idec, Novartis, and Roche. Disclosures of the other authors' relevant financial relationships are listed in the original article.
Americas Committee for Treatment and Research in Multiple Sclerosis (ACTRIMS) 2019: NAIMS Symposium. Presented March 1, 2019.
Neurology. Published online February 20, 2019. Abstract
Follow Deborah Brauser on Twitter: @MedscapeDeb
For more Medscape Neurology news, join us on Facebook and Twitter
Medscape Medical News © 2019

Cite this: New Consensus Statement on MS Imaging Strategies - Medscape - Mar 01, 2019.