WASHINGTON — Ways to combat burnout among oncologists, nurses, and caregivers in the face of a projected increase in the sheer number of individuals with cancer and cancer-related visits were discussed by experts gathered here at the National Academy of Sciences, Engineering and Medicine.
Speakers at Developing and Sustaining an Effective and Resilient Oncology Careforce: A Workshop , which was held February 11-12, said a big piece of the solution will be to create more efficient ways of practicing.
Some of these have already been shown to add value, said Lawrence Shulman, MD, co-chair of the workshop's planning committee, and deputy director for clinical services, Abramson Cancer Center, University of Pennsylvania, Philadelphia. He mentioned three approaches that were discussed at the meeting — using advanced practice providers to take on many follow-up visits, especially for survivors; adding patient navigators; and making better use of palliative care services.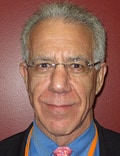 Those strategies make for better quality care, said Shulman, "but unless we can make a business case for it, I think it will be very, very hard to actually make it happen in any significant way."
In the meantime, patient workloads will continue to increase. And oncologists, just like peers in other medical specialties, are experiencing difficulties with electronic medical records (EMRs) and increased administrative burdens.
More Patients, Not More Clinicians
At the workshop, Otis Brawley, MD, former chief medical and scientific officer for the American Cancer Society (ACS), said that although cancer incidence and mortality rates are going down, the absolute number of cancer patients will rise with a growing and aging population and better diagnostics.
Brawley, who was recently named a Bloomberg Distinguished Professor at Johns Hopkins University, Baltimore, Maryland, gave some numbers to give an idea of the magnitude of what lies ahead. Some 2.3 million Americans will receive a cancer diagnosis in 2035, he said. Meanwhile, the number of cancer survivors will grow from 11.7 million in 2007 to 20.3 million in 2026, he said.
Brawley said cancer disparities will continue to increase, especially in states that do not expand Medicaid. "We're talking about Massachusetts versus Mississippi," he said, noting the vast gulf in cancer incidence and mortality between the two states. Massachusetts was the first state to expand Medicaid under the Affordable Care Act and has among the lowest cancer mortality rates; Mississippi still has not expanded the program and has among the highest cancer death rates.
The number of cancer visits was projected to rise by 48% between 2005 and 2020, while the number of clinicians will increase by just 14% over the same time period, said Suanna S. Bruinooge, MPH, division director of Research Strategy and Operations Center for Research and Analytics at the American Society of Clinical Oncology (ASCO).
According to the Centers for Medicare & Medicaid Services Physician Compare database, the United States had 12,441 hematologists and medical oncologists spread out over 1759 practices in 2018, said Bruinooge.
The vast majority, however, are in practices with two or fewer physicians, and most of the practices are in urban areas. The smaller — and more rural — practices will have a more difficult time developing resiliency, said Bruinooge.
Oncology nursing also has a staffing issue. Nursing shortages are projected in some states, while surpluses are projected in others. Overall, by 2030, of a projected 3.9 million registered nurses projected to be working, at least 1 million will be retiring, said Brenda Nevidjon, MSN, RN, FAAN, CEO of the Oncology Nursing Society. Only about 2% to 3% of nurses — about 90,000 — currently identify as oncology nurses, said Nevidjon. In 2017, 60% of oncology practices had oncology nurse vacancies, according to an Association of Community Cancer Centers (ACCC) survey that Nevidjon cited.
Nurses are entering the workforce later and leaving earlier because of demands in hospital settings, she said. In both the hospital and the ambulatory setting, there is a shift toward a younger, less experienced workforce, said Nevidjon.
Adding More APPs
Many oncology practices have begun adding advanced practice practitioners (APPs) such as nurse practitioners (NPs) and physician assistants (PAs) to help shoulder the workload.
The ACCC survey found that 81% of practices employed NPs and 41% used PAs in 2017; by 2018, 87% of practices employed NPs.
Bruinooge said an ASCO workforce study determined that 5400 to 7000 APPs were practicing in oncology and that they were spending more than 85% of their time on patient care. "They often are the ones keeping the clinic running" when clinicians are teaching or speaking or engaged in other activities, she said.
The APPs report high satisfaction levels, said Bruinooge.
"It's Been a Steep Uphill Climb"
The University of Pennsylvania Abramson Cancer Center decided to make greater use of APPs when it wanted to improve follow-up care for patients and survivors. The Center began the initiative in 2001, and "it's been a steep uphill climb," said Linda Jacobs, PhD, CRNP, director, Development of Cancer Survivorship Clinical Programs, Research and Educational Initiatives, at the Abramson Cancer Center.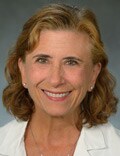 Administrators resisted in part because of a lack of reimbursement, and some clinicians didn't want other providers seeing their patients because they wanted to keep the "feel-good" visits for themselves, said Jacobs. The effort really got going in 2016, in part due to some leadership changes.
Support from physicians and administrators also improved when Jacobs let them know that the APP practice would not be a separate clinic, but would be embedded in the breast, prostate, or other disease group.
The project started by asking APPs if they were interested in doing follow-up care in addition to their established tasks. Twenty APPs signed up and are practicing in medical, surgical, and radiation oncology. The APPs developed and put into place pathways for follow-up care, using guidelines from the National Comprehensive Cancer Network, ACS, ASCO, and others.
The model doesn't require additional money. "We're not hiring more people — we're just reorganizing the practice," said Jacobs.
We're not hiring more people — we're just reorganizing the practice.
The APPs are seeing people in end-of-life care who need short-term follow-up or survivors who need follow-up 10 or 20 years out. Notes are shared with patients through the portal. "The visit itself becomes the survivorship care plan," said Jacobs.
As a result of the APP model, "we are slowly decreasing new patient wait time and increasing new patients," she said. And the number of double- and triple-booked appointments is going down, also. "We've had little to no backlash from patients" who might not want to see someone else, for instance, she said.
An analysis of what the model could bring in terms of new patients, new scans, and other new revenue shows it does increase revenue, Jacobs said. "The numbers are staggering what it would bring to our health system," she said.
Burned Out Addressing Burnout
Increasing practice efficiency is one way to decrease workload, but the reality is that burnout rates are still climbing, said Anthony L. Back, MD, co-director of the University of Washington, Seattle, Center for Excellence in Palliative Care, and a professor of oncology and medicine at the university.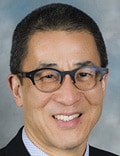 Back has written extensively about physician self-care and resiliency, a field he got into "as a matter of personal survival," he told the workshop attendees.
What he has noticed is that, in tandem with the increasing recognition of the need to address burnout, "there is a growing clinician backlash about being assigned to dealing with their burnout as being something more to do," he said. "I think there's this widespread sense of hopelessness and powerlessness."
Burnout can be addressed with a conceptual framework that takes into account both physician and workplace factors, said Back. For physicians, it means developing resilience skills, managing energy, using attention mindfully, finding healthy boundaries, reframing cognitive distortions, regulating emotions, and discovering meaning daily. "Without these skills, you won't survive," he said.
Without these skills, you won't survive.
However, even with those skills, a clinician might not survive in a bad system, he said. The workplace needs to optimize the workload, enhance efficiency, enable autonomy, allow for integration of work and home life, uphold values, and create community, said Back. "Leadership is a big deal here," he said, noting that one study showed that for every increase in leadership score, burnout score decreased by 3.3%.
How to Reduce Burnout
Back outlined a wish list that he believes will improve clinicians' work lives and reduce burnout.
Number one: new certification requirements for electronic records to have complete interoperability for key goals. "We should have decision-critical information that is no more than one click away," said Back. ASCO and the American Medical Informatics Association should identify what's needed; if EMRs fail to incorporate the requirements, the government should levy big fines, said Back.
Number two: new publicly reported institutional measurements. "I think it would be interesting for the public to know how much of a clinician's time is spent on clerical activity," he said. For instance, entering data from one part of the EMR into another part. The level of clinician turnover should also show administrators that the cost of burnout is larger than the cost of investing in wellness, he said.
Back said he'd also like to see incentives and rewards that encourage oncologists to work together with their teams. Another measure that would be important: patient and family perceptions of teamwork.
Systems should also create built-in opportunities for physicians to assess well-being and improve resiliency and self-care. "You could normalize professional development on work time," not at the end of the day or outside of work, said Back. And there should be a marketplace of programs for self-care — as there is no one-size-fits-all approach. "People enter this space in a very personal way," said Back.
Bring Caregivers and Patients Onto the Team
Another way to address burnout and to ease workloads is to bring the patient and caregiver onto the team, said speakers at the workshop.
"As clinicians and caregivers, I think we should be thinking about how does the patient or how does their caregiver want to be part of the team — how do they want to be involved in the discussion?" said ASCO's Bruinooge.
She warned that if patients aren't involved, "sometimes they feel like they're being acted upon" and that they are not part of the team. And there are consequences — patients may turn to alternative medicine, for instance.
It's also important to delve into the patient's social and financial determinants, which may interfere with adherence or active team participation, said Bruinooge, and this sentiment was echoed by other speakers at the meeting.
Caregivers are a key part of the team, said Courtney Van Houtven, PhD, professor of population health science, Duke University School of Medicine, Durham, North Carolina, and research scientist at the Durham US Department of Veterans Affairs. Caregivers have expertise in terms of meeting goals of care, are good sources of information about the patient, and know the patient's preferences, she pointed out. However, "caregivers commonly report that they do not feel recognized or valued as a partner with the healthcare team," she added.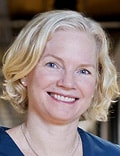 Surveys show that caregivers are also frustrated by fragmentation of care and a lack of training when they are asked to help with skilled care, such as administering injections or tube feeding.
Caregivers are also typically under emotional and financial stress, which may prevent them from giving the highest quality care, said Van Houtven.
She is conducting a National Cancer Institute-funded small study of cancer caregivers. She found that almost a quarter had stopped working for pay because of their duties, 27% were working reduced hours, and 7% had started working or added hours to help pay for care.
High out-of-pocket costs are another negative consequence of caregiving, said Van Houtven. In looking at the top 10 out-of-pocket costs for caregivers in the study, transportation was the number one outlay, followed by groceries. Over half (55%) of those participating in her study said they were struggling economically, and a third had taken a loan of some kind to help pay for the cost of care.
"We really need to have more efficient, longitudinal team-based care that places the person with cancer and the family at the center," said Van Houtven.
When the team includes caregivers, clinicians can learn more about the patient's symptoms, goals, and preferences. "But we know that caregivers may not have the capacity to fulfill their role in a high-quality way, so the healthcare team also needs to assess their capacity and understand whether things are going well or not," said Van Houtven.
She acknowledged that reimbursement is necessary and could be accomplished through alternative payment models.
But much of the change has to happen in the community at large, said Van Houtven. Workplaces need to offer more paid leave for caregiving or unpaid leave with job guarantees, and home and community health benefits should be included in insurance plans, she said.
The National Cancer Policy Forum collaborated with the Global Forum on Innovation in Health Professional Education to conduct the workshop.
National Academy of Sciences, Engineering and Medicine: Developing and Sustaining an Effective and Resilient Oncology Careforce: A Workshop. Held February 11-12. Abstract
For more Medscape Oncology news, join us on Facebook and Twitter
Medscape Medical News © 2019

Cite this: Alicia Ault. Oncologist Burnout, Increasing Workloads: What to Do? - Medscape - Feb 18, 2019.