HONOLULU — Although intensive blood pressure (BP) lowering may reduce risk for intracerebral hemorrhage (ICH) after thrombolytic treatment for acute ischemic stroke (AIS), the protocol does not improve post-stroke recovery, new research suggests.
In the international, open-label Enhanced Control of Hypertension and Thrombolysis Stroke (ENCHANTED) trial, investigators enrolled more than 2000 patients (74% recruited in Asia) and randomly assigned them to one of two BP management groups within 6 hours of stroke onset.
Improvement in functional status at 90 days, as measured by modified Rankin Scale (mRS) scores, did not differ between the group assigned to intensive systolic BP (SBP) lowering targeted to 130 to 140 mmHg within 1 hour and those assigned to a standard, guideline-recommended target of less than 180 mmHg over 72 hours. This meant the trial did not meet its primary efficacy outcome.
The key secondary safety outcome was any reported intracranial hemorrhage; the rate of such hemorrhages was significantly less in the intensive group (14.8% vs 18.7%, respectively).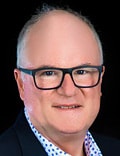 "This study clearly shows intensive blood pressure lowering has the potential to make thrombolysis treatment safer by reducing risk of serious bleeding in the brain," primary investigator Craig Anderson, MD, PhD, professor of neurology at the University of New South Wales, Sydney, Australia, who is the executive director of the George Institute China, in Beijing, said in a press release. But he noted that more research is needed to determine why this reduced risk did not translate into improved overall outcome.
"The primary result was neutral, which was a little disappointing because it tells you that you haven't got an overall improved recovery; but it also tells you that it's safe because it didn't make the patients worse," Anderson told Medscape Medical News.
Findings from the blood-pressure intensity arm of ENCHANTED were presented at a late-breaking science session here at the International Stroke Conference (ISC) 2019 and were simultaneously published online February 7 in the Lancet.
Controversial Area
Observational studies have shown a link between high BP and poor outcomes. In addition, high BP in the setting of thrombolysis increases the risk for ICH.
SPB greater than 185 mmHg "is a contraindication to thrombolytic treatment with intravenous alteplase" for patients with AIS, the investigators write. However, the target SBP level for optimal outcome is "uncertain."
"This is one of the most controversial areas in stroke medicine. People have been arguing about it for years and years," Anderson said. "The long-standing recommendation was that you had to be very cautious about blood pressure control in patients who have a stroke, because the brain is damaged. The circulation in the brain is already compromised."
He added that a threshold was set in a tissue plasminogen activator (tPA) trial published in 1995. "And that's been the gospel ever since — that blood pressure should be to 180. However, there's evidence of bleeding and bad outcomes. So we went out to determine whether a more intensive regime could offer better outcomes to patients than the long-standing gospel of a higher threshold," Anderson said.
In ENCHANTED, 2227 alteplase-eligible patients (62% men; 73.7% Asian; mean age, 66.9 years) with AIS from 110 hospitals in 15 countries were recruited from March 2012 to April 2018. At baseline, all patients had undergone stroke of mild to moderate severity, as defined by a score of 7 on the National Institutes of Health Stroke Scale.
Of the 2196 participants included in the analyses, 1081 were randomly assigned to the intensive group. For these patients, the SBP goal was less than 130 to 140 mmHg within an hour; SBP was then sustained for up to 72 hours using locally available agents. The standard management group included 1115 patients. For these patients, the targeted SBP was less than 180 mmHg over 72 hours. Mean SBP before treatment was 165 mmHg, and median time from onset to randomization was 3.3 hours.
The study used a prospective, randomized, open, and blinded outcome (PROBE) design, Anderson reported.
Not Superior to Guideline Recommendations
Results showed that the mean SBP over 24 hours was 144.3 mmHg for the intensive group vs 149.8 mmHG for the standard group. Although this resulted in a statistically significant difference (P < .0001), it did not reach the planned 15 mmHg difference.
There was no significant between-group difference in improved mRS scores (odds ratio [OR], 1.01; 95% confidence interval [CI], 0.87 – 1.17; P = .87).
The investigators also assessed "a number of prespecified subgroups. There was no significant heterogeneity in the primary endpoint with respect to age, ethnicity, baseline systolic blood pressure, ischemic stroke subtype, and dose," co–senior author Thompson G. Robinson, MD, National Institute of Health Research Leicester Biomedical Research Center, the Glenfield Hospital, United Kingdom, told meeting attendees.
However, there were significantly fewer cases of any intracranial hemorrhage in the intensive group (OR, 0.75; 95% CI, 0.60 – 0.94; P = .014). There were also significantly fewer reports of intracranial hemorrhage as a serious adverse event, including major ICH, in the intensive group (5.5% vs 9.0%; OR, 0.59; P = .002).
"There was a clear signal that it reduced bleeding. That's the most worrying thing about giving thrombolysis, and it's one of the big barriers that has prevented us from rolling out thrombolysis because of the clear harms of treatment," Anderson said.
There were no significant differences in other efficacy and safety outcomes, including death and neurologic decline.
Overall, intensive BP lowering "was not shown to be superior to guideline-recommended BP lowering for primary disability outcome, and there was a consistency of neutral findings in all prespecified subgroups," Robinson summarized. The protocol did show, however, that it was safe with respect to mRS scores, serious adverse event reports, and lowered risk for intracranial hemorrhage, he added.
Robinson noted several possible reasons why intensive BP lowering didn't improve the primary outcome. These included the fact that there were "challenges" with the protocol used for the intensive group; that there was only a small difference in SBP between the groups; that there were few serious ICHs; and that there may have been some bias, owing to the study's open-label design.
Also, he questioned whether the fact that the majority of their participants were from Asia might have affected the findings. "There may be questions about generalizability. Although it was suggested that there was no heterogeneity in effect by ethnicity, the Asian population may be at higher risk due to intracranial atheroma and cerebral small vessel disease," he said.
"ENCHANTED did not fully resolve uncertainty for the optimal level for blood pressure control and the approach we should use in terms of improving recovery," Robinson said. "We certainly want to do further research on our extensive brain imaging database to understand why this reduction in hemorrhage did not overall translate into better recovery."
"Disenchanting" Evidence?
In an accompanying editorial, Else Charlotte Sandset, MD, PhD, Department of Neurology, Oslo University Hospital, Norway, and Urs Fischer, MD, Department of Neurology, the University Hospital Bern, Switzerland, write that ENCHANTED is the first large trial to assess BP control in the setting of IV thrombolysis for AIS "and adds important evidence" that intensive BP control reduces intracranial hemorrhage but isn't associated with improved stroke recovery.
"This finding might be related to the smaller than envisaged difference in blood pressure between the groups, or the inclusion of mainly patients with mild-to-moderate stroke, who are less likely to develop symptomatic intracerebral hemorrhage," they write.
"However, this new evidence is somewhat disenchanting. Like other large trials, ENCHANTED showed a neutral effect of blood pressure lowering on functional outcome in acute stroke," they add.
The editorialists note that one reason for this effect could be that the BP reduction target was too low, "causing hypoperfusion in the intensive treatment group and neutralizing favorable outcomes resulting from reduced intracranial hemorrhage." They also cite the trial's broad inclusion criteria as a possible limitation.
"Patient selection for stroke treatment is becoming increasingly important; several trials that have used a one-size-fits-all concept have not shown benefits of treatment," Sandset and Fischer write. Instead, pathophysiologic considerations should be used when selecting study participants, they add.
"As clinicians, we are treating individuals: thus, more evidence for individualized treatment approaches is needed," and use of advanced imaging should be used in future studies "to better understand the underlying mechanisms of benefit or harm related to treatments," the editorialists write.
Benefit Doesn't Translate to Outcomes
Asked to comment, Ralph Sacco, MD, past president of the American Heart Association and current president of the American Academy of Neurology, told Medscape Medical News that this was an interesting trial that assessed blood pressure lowering strategies "in all patients treated with IV tPA."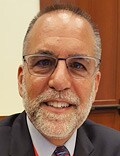 Although there was no difference in the primary outcome between the groups, "the guideline-treated group was treated more aggressively for blood pressure than normally," said Sacco, who is also professor and chair of neurology at the University of Miami Miller School of Medicine, Florida. He was not involved with the current research.
"Normally we try to get systolic blood pressure down to around 180 [mmHg], but in the end, the guideline group came in around 150, and the intense group came in around 144. So there was only a 6-mm difference," he added.
He also noted "less brain bleeding" in the intense group. "This won't change guidelines, and if anything, it suggests that people already are being more aggressive in their blood pressure control for people who are about to be given IV tPA.
"We're always trying to push the needle and, especially in the acute phase of stroke, ask: is it safe and is it more effective? I think in here, we're now saying blood pressure at 150, and 130 to 140, seems to be safe. And maybe when you lower blood pressure a little better, you do reduce the risk of brain hemorrhage, which is important," Sacco said.
"So there was some benefit in terms of bleeding; but it didn't translate into 90-day disability differences, which is really the bottom line in this trial," he added.
The study was primarily funded by the National Health and Medical Research Council (NHMRC) of Australia and the UK Stroke Association. Anderson has received grants from the NHMRC of Australia and from Takeda China, honoraria for advisory board activities for Boehringer Ingelheim and Amgen, and speaker fees from Takeda. The original articles contain a full listing of disclosures for the other study authors and the editorialists. Sacco reported no relevant financial relationships.
International Stroke Conference (ISC) 2019. Abstract LB6. Presented February 7, 2019.
Lancet. Published online February 7, 2019. Abstract, Editorial
Follow Deborah Brauser on Twitter: @MedscapeDeb
For more Medscape Neurology news, join us on Facebook and Twitter
Medscape Medical News © 2019

Cite this: ENCHANTED: Intensive BP Lowering Not Linked to Stroke Recovery - Medscape - Feb 08, 2019.