HONOLULU — Use of electronic cigarettes (e-cigarettes) is linked to a significantly increased risk for "hard" adverse outcomes, such as stroke and myocardial infarction (MI), new research suggests.
Among more than 400,000 respondents older than 18 years from the 2016 Behavioral Risk Factor Surveillance System (BRFSS) survey, almost 66,800 reported having ever used e-cigarettes.
Study results showed a 71% higher risk of experiencing a stroke, a 59% higher risk for an MI, and a 40% higher risk for angina or coronary heart disease (CHD) for the e-cigarette users compared with nonusers. Users also had twice the rate of smoking regular cigarettes.
The researchers note that this is the largest study ever to have examined a possible association between e-cigarettes and stroke.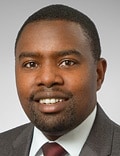 The results "weren't a big surprise because of what we'd seen in a few smaller observational studies of e-cigarette use and heart attacks. However, none had really shown an association between vaping and stroke," lead author Paul M. Ndunda, MD, assistant professor at the University of Kansas School of Medicine–Wichita, told Medscape Medical News.
For the current study, "we don't yet know what mechanisms to which the e-cigarette might be associated with stroke," he said, adding that more research is now needed.
The results will be presented at the upcoming International Stroke Conference (ISC) 2019.
Dramatic Increase in Use
The researchers note that 3.2% of adults and 11.3% of high school students in the United States reported in 2016 having used e-cigarettes. "Its use among young people increased by 900% between 2011 and 2015," they add.
The American Heart Association (AHA) has issued cautions against the use of these devices, stating that, although e-cigarettes may help some individuals in their quest to quit smoking, they should be used only "as a last resort."
Instead, clinicians should emphasize approved cessation aids first. If those don't work, "a conversation should be started with the patient emphasizing the lack of long-term safety of e-cigarettes," the organization said in a statement.
The AHA has also called for the creation of regulations that prevent the sales and marketing of the devices to young people.
As reported by Medscape Medical News, the US Food and Drug Administration announced last month that it may even consider removing the products from market for all consumers if teen use continues to rise.
However, questions remain regarding e-cigarettes' usefulness as a smoking-cessation product for adults. In a randomized study published last week in the New England Journal of Medicine of almost 900 participants in the United Kingdom, smokers who used the products were almost twice as likely to stop smoking combustible tobacco at 1 year as those who used nicotine patches or gum.
Still, an accompanying editorial in the journal said that the long-term risks of e-cigarette use are largely unknown.
"Cautious" Results
For the current study, the investigators sought to assess whether there was a link between use of e-cigarettes and increased risk for stroke and/or cardiovascular disease.
They evaluated data from 2016 from the BRFSS, "an annual chronic disease and behavioral risk factor survey" conducted by the Centers for Disease Control and Prevention. They compared the 66,795 respondents who reported regularly using e-cigarettes with the 343,856 who reported never using the devices.
e-cigarette users vs nonusers had the following:
Younger mean age (44 vs 57 years, respectively)

Lower rate of diabetes (9.8% vs 12.1%)

Lower body mass index (BMI, 27.7 vs 28.1)

Higher rate of cigarette smoking (78.7% vs 37.4%; all comparisons, P < .0001)
After adjusting for a number of factors including age, sex, smoking status, presence of diabetes, and BMI, users also had higher adjusted odds for the following:
Stroke (odds ratio [OR], 1.71; 95% confidence interval [CI], 1.64 - 1.80)

MI (OR, 1.59; 95% CI, 1.53 - 1.66)

Angina or CHD (OR, 1.4; 95% CI, 1.35 - 1.46)
Ndunda noted that there were some limitations with the study "that make me cautious when drawing conclusions," especially that they found associations but not causation.
"We did not quantify how much vaping the subjects reported or the amount of smoking that occurred," he said. "With those limitations in mind, there's a need for further large, long-term studies that would [evaluate] causation."
Still, "given previous data and our data, I think we can reinforce the message that people who don't vape and don't smoke are probably better off not starting to smoke or vape," Ndunda said.
However, for individuals who are using e-cigarettes to quit smoking, "more data is probably needed" regarding long-term-health outcomes, he added. "We need more research before we can say that there are these risks to the public."
"First Real Data"
In video comments posted to the AHA/ASA website, Larry B. Goldstein, MD, professor and chair of the department of neurology and codirector of the Kentucky Neuroscience Institute at the University of Kentucky, Lexington, called the results "quite concerning" and important on a population level — although he also cited some study limitations.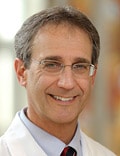 "Those relative increased risks are quite significant," said Goldstein, who is also a spokesperson for the AHA. "What isn't in the data is what the absolute increased risk is, so it's hard to know how many exposures lead to an increase [such as] that."
He also noted that the adjustment for potential confounders was limited. Although the investigators adjusted for such things as age, sex, and smoking status, "there are obviously other factors that can increase the risk of cardiovascular disease that weren't measured."
Still, he said that "this is the first real data that we're seeing associating e-cigarette use with hard cardiovascular events." And the study raises concerns "that it may be e-cigarette smoke as well as combustible tobacco smoke that may increase risk."
Goldstein later told Medscape Medical News that because the use of these products "is really exploding," the results on their health effects are especially important.
"There's this perception that they are safer than combustible cigarettes but this report in particular raises concern that there may be very negative cardiovascular complications from using them," he said. "It's also concerning because some of the ways that they have been prepared, such as using flavors, may make them particularly appealing to younger people."
Goldstein noted that "epidemiologically, there's concern for increasing stroke risk in young adults." And because there was almost a doubling in the use of regular cigarette smoking in the e-cigarette users in the current study, there may be "a wave of cardiovascular disease that may be coming in the future, especially since this has been so attractive to young users."
Although he reiterated his questions about unmeasured confounding in the study and also stressed that the results showed an association and not causation, Goldstein said the findings support that there are warning flags — and added that more data is needed.
For now, "clinicians should certainly ask their patients, including those in the pediatric age groups, not only whether they're smoking but whether they're using e-cigarettes. We can't begin to address reductions or quitting strategies without knowing what the patients are actually using and doing," he said.
"E-cigarettes haven't traditionally been part of the questioning we do, but we certainly ask about social habits, alcohol use, exercise, and other traditional risk factors. We now also need to ask about use of e-cigarettes and some of the other tobacco products, such as hookah water-pipe products," Goldstein added.
The study authors and Goldstein have disclosed no relevant financial relationships.
International Stroke Conference (ISC) 2019. Abstract 9. To be presented February 6, 2019.
Follow Deborah Brauser on Twitter: @MedscapeDeb
For more Medscape Neurology news, join us on Facebook and Twitter
Medscape Medical News © 2019

Cite this: e-Cigarettes Linked to Increased Stroke, MI Risk - Medscape - Feb 05, 2019.