Men who take part in high levels of physical activity appear to have higher levels of coronary artery calcification (CAC), but that finding was not associated with an increased risk for death from cardiovascular or any other cause, results of a new study suggest.
The findings should be a relief to patients and clinicians concerned that once CAC is discovered, continued high levels of activity could accelerate the transition to clinical disease, including fatal cardiovascular disease (CVD) events, the researchers say.

"The literature suggests that marathon runners and triathletes might have increased coronary calcium, and the clinical conundrum has been whether to tell these athletes that it's still okay to run," lead author Laura F. DeFina, MD, chief science office for The Cooper Institute, Dallas, told Medscape Medical News.

These results suggest that, indeed, it is okay, and that doctors shouldn't panic if high-performance athletes with coronary calcium continue their physical activity routine, added senior author Benjamin D. Levine, MD, professor, internal medicine, distinguished professor in exercise sciences, University of Texas Southwestern Medical Center, and director, Institute for Exercise and Environmental Medicine, Dallas.
"Exercise is not magic, but even when you have atherosclerosis and high levels of coronary calcium, it's protective rather than harmful; that is, people die less often rather than more often, even if they have high levels of coronary calcium," Levine said.
The study was published online January 30 in JAMA Cardiology.
Researchers used the prospective, observational Cooper Center Longitudinal Study, which includes patients from the Cooper Clinic, a preventive medicine facility. The study was initiated to evaluate the association between cardiorespiratory fitness, physical activity, and health.
The study involved 21,758 generally healthy men without prevalent CVD. Mean age at baseline was 51.7 years (those younger than 40 and older than 80 years were excluded). More than 90% of study subjects were white, and most did not use tobacco and were not taking a statin.
Participants were, for the most part, runners, but some were cyclists, swimmers, or rowers.
Study participants self-reported frequency and duration of physical activity over the previous 3 months. Researchers converted this to metabolic equivalents of task (MET), a standardized unit that estimates the amount of energy used by the body during physical activity.
Investigators categorized physical activity levels into three groups by MET-minutes per week: at least 3000 (highest level), 1500 to 2999, and less than 1500 (lowest level).
The mean physical activity volume in the most active group was slightly more than 4600 MET-min/week, which is equivalent to running 6 miles/day at a pace of 10 minutes per mile. The authors noted that this exercise volume is consistent with the weekly distances practiced by many master marathon runners.
The highest activity level in the study (greater than 3000 MET-min/week) is substantially above that recommended in the updated 2018 Physical Activity Guidelines for Americans. These guidelines suggest at least 150 min/week (or 500 MET-min/week) of moderate-intensity aerobic physical activity — or 75 to 150 min/week of vigorous intensity. At least 300 min/week (1000 MET-min/week) are needed for enhanced health and performance benefits.
Researchers also looked at scores from CAC scans and categorized these into two groups: less than 100 Agatston units (AU) and at least 100 AU.
For information on mortality, including specific cause of death, they used the National Death Index Plus.
Participants were followed between 1998 and 2013. The mean of follow up was 10.4 years.
In the group with physical activity levels of at least 3000 MET-min/week and CAC of at least 100 AU, the mean CAC level was 807 AU.
More Calcium
The researchers found that men with at least 3000 MET-min/week were more likely to have prevalent CAC of at least 100 AU (relative risk, 1.11; 95% CI, 1.03 - 1.20) than those with lesser amounts of physical activity. In all statistical models, researchers adjusted for the usual cardiovascular risk factors, including age.
This 11% increased risk is not surprising, said DeFina. "The literature suggests there is an increase, so we confirmed what was seen in smaller studies."
During follow-up, 759 men died; 180 of the deaths were CVD deaths. Among those with the highest physical activity level, there were 40 all-cause and 10 CVD deaths.
In the group with CAC of at least 100 AU, the most physically active men did not have an increase in all-cause mortality (hazard ratio [HR], 0.77; 95% CI, 0.52 - 1.15) or in CVD mortality (HR, 0.80, 95% CI, 0.39 - 1.64) compared with the least active men.
In men with CAC of less than 100 AU, those in the highest activity category were about half as likely to die as those in the lowest active category (HR, 0.52; 95% CI, 0.29 - 0.91).
Among men with the lowest activity level, those with CAC of at least 100 AU were almost twice as likely to die of CVD as those with CAC of less than 100 AU (HR, 1.93; 95% CI, 1.34 - 2.78).
The authors stress that there was no evident association between very high levels of physical activity and increased mortality among those with and without clinically relevant levels of subclinical atherosclerosis.
"Indeed, in virtually every analysis, at any cut point of CAC or when considered continuously, individuals with the highest levels of physical activity had lower mortality than those with the lowest activity levels," they write.
The researchers did not ask participants why they exercise so much. Some might do so because they already have risk factors and want to prevent cardiovascular events, they note.
"It's possible that some people begin a lot of exercise because they have the impression that it's protective, but clearly exercise is not protective against all outcomes," said Levine.
But many patients don't run or cycle 8 hours a week for health reasons, he said. "Some people are motivated to run marathons or triathlons because it makes them feel strong and capable and in control of their lives, and they like the competition and camaraderie."
It's unclear whether high levels of physical activity actually cause CAC, said DeFina, but there has been speculation that the heart is beating faster during high levels of physical activity, which could have a structural impact.
It's not clear why elite athletes with high levels of CAC don't die more often. It's possible that other benefits of being an athlete, such as having less inflammation and better cholesterol, decrease the risk, said DeFina.
Some people maintain that the calcium in these athletes is more stable and less likely to lead to an MI.
Levine called coronary calcium "the footprint of atherosclerosis," but added that "I don't really care about the calcium per se. In fact, calcified plaques are the ones that are stable and don't rupture."
Numerous factors influence whether a patient develops atherosclerosis and, consequently, coronary calcium, he said. These factors include family history, smoking, diabetes, hypertension, and, to some degree, diet.
A subgroup of 18,564 men in the study underwent treadmill exercise testing. This analysis showed a strong association between reported high levels of activity and high cardiorespiratory fitness, supporting the strength of self-reported activity levels.
Also, a subgroup analysis was performed with 20,239 men whose medications, including statins, were reported in the study data. "The effect was generally the same," said DeFina. "Statins are known to be beneficial and we found that the beneficial effects of physical activity still appeared to be there, that there wasn't an increased risk of death."
The take-home message from the study is that, from a clinical perspective, elite athletes can still exercise at a high level, "with the stipulation that they should certainly talk to their doctor," said DeFina.
"This has been a burning question. There have been a number of studies, but they were smaller, with only a couple of hundred people."
The study did not include women because there were an insufficient number of deaths. However, the authors note that among the 950 women not excluded, there were only five all-cause deaths and three CVD deaths in the highly active group.
"We presume that the benefits would be the same in women as men, but we don't know," said DeFina. She noted that female athletes, too, should be evaluated by their doctor.
The study did not look at the diet of the male athletes. Diet "probably has some role but that role is modest," said Levine.
Beneficial Trend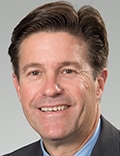 An accompanying commentary highlighted a number of important study findings. Perhaps the most notable of these is that heavy exercise not only appeared to be safe, but trended toward beneficial, even in men with very high CAC scores, one commentator, Carl J. Lavie, MD, Department of Cardiovascular Diseases, John Ochsner Heart and Vascular Institute, Ochsner Clinical School, University of Queensland School of Medicine, New Orleans, told Medscape Medical News.
"This is important, as many may feel that heavy exercise is potentially dangerous, especially in people with a lot of coronary plaque demonstrated by very high CAC," he said
People with high CAC levels tend also to have high soft, noncalcified plaque, which can be prone to rupture, develop thrombus, and cause acute events. So why don't heavy exercisers with high CAC levels, sometimes called a "heart of stone," die more often?
"High exercisers generally get more calcified plaque but not necessarily more soft plaque," explained Lavie. "So the high CAC in heavy exercisers may not be as ominous as a very high score in a nonexerciser, when the high CAC is probably also associated with more soft and vulnerable plaque."
The commentary authors advocate for CAC testing to be considered in high-level exercisers. Although the CAC is generally a one-time test, if it's done when a patient is in his 40s or early 50s, and the result is zero or very low, it may be worth doing the test again when the patient is in his late 50s or early 60s, said Lavie.
"The very young could have soft plaque that is not yet calcified. I would recommend CAC testing in middle-aged high exercisers who have more than one CAD risk factor, such as premature family history, hypertension, smoking, diabetes or metabolic syndrome, or dyslipidemia."
He noted that almost all health insurers don't cover CAC testing. "A lower-risk middle-aged high exerciser might decide to get this test, which could lead to more vigorous lipid treatment or even stress testing if values are very high."
The commentary authors point out that the study was limited in that the data came from a rather healthy population with a relatively low event rate for CVD and all-cause mortality, and a relatively small group had high CAC and high levels of physical activity.
This, they write, made the study "somewhat underpowered in this group to assess potential benefits or even mild toxic effects."
Although the study indicates that high levels of exercise are associated with lower mortality, even in those with quite high CAC, patients don't need to run marathons to get most of the benefits of running, said Lavie.
He pointed to research by his own group that showed that the benefits of running occur at quite low running "doses."
"Higher amounts of running are not needed for health alone. The reason for higher doses would be to improve performance — for example, racing times — or for things like fun, ego, caloric burning, or stress release."
The study was supported in part by the National Space Biomedical Research Institute through NASA Cooperative Agreement NCC 9-58. Levine and DeFina report no conflicts of interest. Lavie reports he has previously acted as a paid consultant and speaker for Mio Global Canada on their Personal Activity Intelligence (PAI) technology.
JAMA Cardiol. Published online January 30, 2019. Abstract, Editorial
Medscape Medical News © 2019

Cite this: Extreme Activity Tied to Coronary Calcium, but Not Mortality - Medscape - Feb 04, 2019.