Police today arrested Nathan Sutherland, a 36-year-old licensed practical nurse (LPN) at Hacienda HealthCare facility in Phoenix, Arizona, alleging he raped and impregnated an incapacitated woman who had been at the center for 26 years, according to multiple news reports.
The woman, age 29, gave birth to a boy on December 29. According to a 911 call during the birth, staff members frantically trying to resuscitate the newborn said they had not known the woman was pregnant until labor began.
AZcentral.com reported that Sutherland, who worked at Hacienda since 2011, was primarily responsible for the care of the victim at the time of the assault, according to Phoenix police.
The news site reported that the Phoenix police crime lab on Tuesday found that a DNA sample taken from Sutherland matched the baby's. Sutherland was then taken into custody. Police had tested the DNA of all male employees.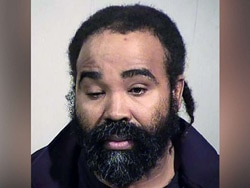 Hospital Says It Did Extensive Background Check
Hacienda spokesperson David Leibowitz said in a statement to Medscape Medical News, "Every member of the Hacienda organization is troubled beyond words to think that a licensed practical nurse could be capable of seriously harming a patient. Once again, we offer an apology and send our deepest sympathies to the client and her family, to the community and to our agency partners at every level.
"Nathan Sutherland, who held a current state of Arizona practical nurse's license and who had undergone an extensive background check upon hiring — was terminated from Hacienda the moment our leadership team learned of his arrest."
The statement continued, "In the past two weeks, the Hacienda team has increased security measures to ensure the safety of all our patients. We will continue to do so. We also will continue to review and improve what is already an in-depth vetting process for caregivers at Hacienda."
Hacienda HealthCare has also hired former Maricopa County Attorney Rick Romley to conduct an independent investigation of patient safety at the long-term care center, according to AZCentral.
Phoenix police Sergeant Tommy Thompson said in a news briefing today that Sutherland was in custody, charged with one count of sexual assault and one count of vulnerable adult abuse. He said Sutherland did not answer investigators' questions after he was arrested Tuesday.
AZCentral.com reports that court records show Sutherland has not been charged with any other major crimes.
Thompson said they are investigating whether Sutherland assaulted other victims in the 60-bed center.
Azcentral.com said court records show the woman is "not alert," needs maximum care and had been a patient at Hacienda for 26 years.
Doctor Suspended, Another Physician and CEO Resign
A Hacienda physician, Thanh Nguyen, MD, was suspended earlier this month in the wake of the assault, according to CBS Phoenix affiliate KPHO-TV, which obtained a copy of the suspension letter.
KPHO reports that sources close to the case confirm Nguyen was the primary doctor caring for the woman, who had been at the facility since she nearly drowned as a toddler.
The January 14 suspension letter, sent by the Arizona Health Care Cost Containment System, said, "Based on Quality of Care Review, AHCCCS has determined that the health or welfare of one or more AHCCCS members is endangered by leaving AHCCCS member in your care," and directed the doctor to see an attached confidential statement.
Nguyen's attorney told KPHO Tuesday night that his client has no comment.
A second, unnamed physician who cared for the woman resigned following reports of the assault, as did longtime Hacienda CEO Bill Timmons.
Meanwhile, the Associated Press reported that John Micheaels, a lawyer for the woman's family, said the woman isn't in a coma but has "significant intellectual disabilities" and does not speak. She does, however, have some ability to move, responds to sounds, and can make facial gestures.
The baby and her mother are in good health, Thompson said at the briefing. "We can't always choose how we come into this life, but we as a community can choose to love this child," he said, according to The Washington Post .
Medscape Medical News © 2019

Cite this: Nurse Charged With Rape After Incapacitated Woman Gave Birth - Medscape - Jan 23, 2019.