WROCLAW, Poland — A flurry of new biologics and combination treatment strategies for a chronic inflammatory skin condition heads the list of hotly anticipated topics here at the Conference of the European Hidradenitis Suppurativa Foundation (EHSF) 2019.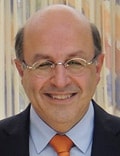 Until recently, hidradenitis suppurativa was an orphan disease. Although treatment options are still limited, there are currently more therapies under investigation in dermatology for hidradenitis suppurativa than for any other condition, according to EHSF President Christos Zouboulis, MD, from Dessau Medical Center in Germany.
"The major trend is clearly the combination of medical treatments and surgery," Zouboulis told Medscape Medical News.
"It's not a simple disease," he explained. "It requires from a doctor a lot of capabilities — first as a diagnostician, then as a person knowledgeable about the interaction of biologics, and then as a good surgeon."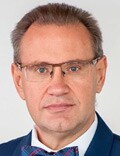 Adalimumab (Humira, AbbVie) is currently the only biologic for hidradenitis suppurativa approved by the US Food and Drug Administration, but clinical trial evidence that will be presented at the meeting will delve into monoclonal antibodies that target interleukin (IL)-17, IL-1, and C5a pathways, said Jacek Szepietowski, MD, PhD, from Wroclaw Medical University in Poland, who is conference president.
Also presented will be research that examines the use of adalimumab plus methotrexate to aggressively manage severe hidradenitis suppurativa, Szepietowski told Medscape Medical News.
If anti-inflammatory drugs can better control the disease, then adjuvant surgery to repair damaged skin might also prove less debilitating.
"If, for example, the patient has scars and fistulas, anti-inflammatory agents aren't working for them," he explained. "That's why the surgery is needed. The idea is that biologic agents can tamp down the disease and prepare the patient for surgery, which will be less extensive."
Biomarkers for Hidradenitis Suppurativa
Potential biomarkers — also on the conference agenda — go hand-in-hand with the focus on new treatment pathways. "This is quite a hot topic because, up to now, there have been no real biomarkers for hidradenitis suppurativa," Szepietowski said.
A special session dedicated to outcomes will incorporate biomarker findings with the hope of improving current scoring systems that measure disease severity, he said.
"I think it's good for the field, but it's especially good for patients and is a way to possibly deliver better care," Szepietowski said.
Zouboulis has disclosed no relevant financial relationships. Szepietowski is a consultant, researcher, advisory board member, or speaker for AbbVie, Novartis, BioPharm, Dignity Sciences, Trevi, Menlo, Sienna Biopharmaceuticals, Regeneron, UCB, and Sanofi Genzyme.
Follow Medscape Dermatology on Twitter @MedscapeDerm and Maureen Salamon @maureensalamon
Medscape Medical News © 2019

Cite this: New Options Emerging for Painful Abscesses, Skin Scarring - Medscape - Jan 22, 2019.