With the recent advances in new drugs and device technology for the treatment of migraine, the American Headache Society (AHS) has released a consensus statement on both preventive and acute strategies for clinical practice.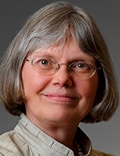 The AHS developed its consensus statement after reviewing existing guidelines and recent clinical trials and holding discussions with numerous stakeholders. The AHS statement discusses best practice for preventing migraine with oral treatments, including starting with a low dose and titrating slowly, and with newer injectable treatments, such as the recently approved calcitonin gene-related peptide (CGRP) drugs.
Another section of the position paper discusses best practices for acute treatment of migraine with both oral and injectable treatments, and another discusses strategies for using neuromodulation and biobehavioral therapy for both preventive and acute treatment.
"It's a very exciting time, with advances that have occurred in the science and biology of migraine being realized into actual therapeutics that can be helpful to patients," AHS President Kathleen B. Digre, MD, professor of neurology and ophthalmology at the University of Utah, Salt Lake City, told Medscape Medical News.
"I think the take-away message is that every provider who gives care to anyone having migraines should be aware that there is high evidence for preventive therapies, acute therapies, and even biobehavioral therapies. And knowing these options should help reduce the disability that our patients have," she added.
The new consensus statement, published online December 10 in Headache, is available to view and download for free, she reported.
New Guidance
Digre noted that several currently available migraine treatments have established efficacy. However, "there's a gaping need for new therapies because not everyone responds to everything," and many therapies are associated with adverse events (AEs).
The once-a-month injection protocol with some of the new monoclonal antibodies (mAbs) "means there's an adherence piece to all this that's very attractive as well," Digre said.
As reported by Medscape Medical News, the US Food and Drug Administration (FDA) last year approved fremanezumab (Ajovy, Teva Pharmaceuticals) and galcanezumab (Emgality, Eli Lilly and Co), two mAbs that target the CGRP ligand, and erenumab (Aimovig, Amgen), which targets the CGRP receptor.
These three treatments join onabotulinumtoxinA (Botox, Allergan) as the only injectable migraine preventive therapies currently approved by the FDA. The mAbs are approved for both episodic and chronic migraine, whereas onabotulinumtoxinA is approved for the chronic condition.
In addition, on the basis of initial findings from ongoing phase 3 trials, it is expected that an application for approval of the CGRP-targeting mAb eptinezumab (Alder Pharmaceuticals) will be filed with the FDA later this year.
Digre said that with the new consensus statement, "we are trying to help guide providers because they might not know when to use a preventative and what preventatives are available." The concensus statement is also intended to provide guidance on acute treatment.
She added that although recent news has focused on new treatments, it's also important to remind clinicians about the "old" treatments, too. "We're really trying to advocate for our patients so they get the treatment that's going to work for them," she said.
"Input was sought from health insurance providers, employers, pharmacy benefit service companies, device manufacturers, pharmaceutical and biotechnology companies, patients, and patient advocates," the statement authors write.
"Expert clinicians and researchers in the field of headache medicine from across North America and the European Union [also] provided input and feedback," they add.
For the consensus statement, episodic migraine was defined as having fewer than 15 monthly headache days (MHDs) or monthly migraine days (MMDs). Chronic migraine was defined as having at least 15 MHDs, with at least eight of these being MMDs.
Migraine Prevention
"None of the currently available oral preventive treatments were designed specifically for migraine," the authors write. They add that because of the often high rates of AEs and moderate efficacy, as well as contraindications, only 3% to 13% of patients adhere to preventive treatment.
Still, "recommendations for when to initiate preventive treatment are unchanged," they write. These situations include when migraine attacks interfere with daily routines even after acute treatment and when a patient experiences four or more MHDs.
Preventive management should also be considered for patients who have rare subtypes, such as hemiplegic migraine and migraine with prolonged aura.
Evidence-based oral treatments cited include antiepileptic drugs and beta-blockers, as well as short-term use of frovatriptan (Frova, Endo Pharmaceuticals) for menstrual migraine. An important caveat is that the antiepileptics valproate sodium (Depacon, AbbVie) and topiramate (multiple brands) should not be prescribed to women of childbearing age because of risk for birth defects.
Other treatments that are "probably effective and should be considered for migraine prevention" include some antidepressants and the angiotensin receptor blocker candesartan (Atacand, ANI Pharmaceuticals).
The protocol recommendations for preventive treatment with oral medications are as follows:
Use evidence-based treatment;

Start patient on a low dose and then titrate slowly;

If possible, reach a therapeutic dose;

Give the treatment enough time to adequately judge its effectiveness;

Establish realistic expectations about response and AEs; and

Maximize adherence through patient education and expectation management.
For the newer injectables, the AHS notes that these treatments often "work faster and may not need titration." However, the study authors write that the cost of these drugs "will almost certainly" be higher than that of oral generic preventive drugs.
So, in order to achieve cost-effective care, "it is important that the indications for initiating treatment with anti-CGRP mAbs are widely understood and followed closely," they write.
For measuring efficacy of any preventive treatment, a reduction by 50% in MHDs may be useful in practice and clinical trials, but other factors that focus on the individual patient should also be considered, such as pain severity, associated symptoms, functional capacity, and quality of life, the position paper states.
Acute Treatment
The treatment-protocol recommendations for acute migraine are as follows:
Use evidence-based treatment when possible;

Treat at the first sign of pain;

Use a nonoral option when attacks are associated with nausea or vomiting or patient has trouble swallowing;

Monitor tolerability and safety;

Consider self-administered rescue treatments; and

Avoid acute-medication overuse.
Evidence-based oral treatments for acute migraine attacks of mild to moderate severity include nonsteroidal anti-inflammatory drugs, such as aspirin, nonopioid analgesics, acetaminophen, or caffeinated analgesic combinations. For moderate or severe attacks, migraine-specific agents, such as dihydroergotamine (multiple brands) and triptans, should be used.
"As with preventive treatment, patient-oriented, validated outcome measures of acute treatment success can help to verify that patients have experienced a meaningful response and identify the need for adjustments to a therapeutic regimen," the authors write.
"Emerging agents with novel mechanisms of action that have demonstrated efficacy" include the small-molecule CGRP receptor antagonists ubrogepant and rimegepant and the selective serotonin receptor agonist lasmiditan, they add.
Neuromodulation, Behavioral Therapy
The authors note that neuromodulation and/or biobehavioral therapy can also be appropriate for preventive and acute treatment. The use of these approaches should be based on the individual patient's needs.
"Neuromodulation may be useful for patients who prefer nondrug therapies or who respond poorly, cannot tolerate, or have contraindications to pharmacotherapy," they add.
For the acute and preventive treatment of migraine, the FDA has approved single-pulse transcranial magnetic stimulation, electrical trigeminal nerve stimulation, and noninvasive vagus nerve stimulation.
Biobehavioral therapy includes biofeedback, cognitive-behavioral therapy (CBT), and relaxation therapies. For all of them, there is "empirically validated" grade A evidence that they are effective as acute and preventive treatments for migraine — alone or along with pharmacologic treatment.
"Evidence points to these being very valuable, although many people forget that," Digre said. "It's extremely important that people not forget that CBT and the others have been found to be helpful. We wanted to continue to promote this information because it's as important as medication."
The authors also note the importance of education and lifestyle modification, including providing personalized advice on diet, exercise, and adequate hydration.
More Options Than Ever Before
Overall, the consensus statement "updates prior recommendations and outlines the indications for initiating, continuing, combining, and switching preventive and acute treatments of migraine," the authors write.
They add that there are now plans to review the statement annually and to update it as needed.
Digre noted that the goal of the society was to provide guidance that would be especially helpful in clinical practice. "That's what we were shooting for!"
She added that she "hopes every provider understands" that there are quite a few tools now available for their toolbox.
"One of the hardest things to do is change practice sometimes. But there are so many more options out there now for our patients than ever have been before. And we should keep promoting those various options," Digre concluded.
No funding was received for the development of the consensus statement. The authors have disclosed no relevant financial relationships.
Headache. Published online December 10, 2018. Full text
Follow Deborah Brauser on Twitter: @MedscapeDeb. For more Medscape Neurology news, join us on Facebook and Twitter.
Medscape Medical News © 2019

Cite this: AHS Releases Updated Guidance on Migraine Treatment - Medscape - Jan 10, 2019.