BONITA SPRINGS, Florida — Electrical stimulation delivered by either an implantable device similar to a pacemaker or externally, via an automated external defibrillator (AED)–type device, may restart respiration and get patients who have overdosed on opioids breathing again, new research shows.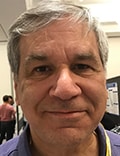 The proof-of-concept study, conducted in pigs, showed that drug-induced respiratory arrest could be detected and that rescue could be achieved using electrical stimulation. The study also showed that with such an approach, physiologic respiration could be maintained for up to 2 hours.
"Fentanyl has become the culprit in an increasing percentage of the overdoses we are seeing, and while Narcan (naloxone) is effective in heroin overdoses, it is, to a large degree, insufficient to maintain adequate respiration in fentanyl overdoses," Howard Levin, MD, managing partner of Coridea LLC, New York City, told Medscape Medical News.
In addition, naloxone is ineffective in cases of multiple drug–induced overdoses involving a combination of an opioid and alcohol or an opioid and a benzodiazepine. Moreover, with naloxone, the duration of effect is fixed, whereas a device that delivers electrical stimulation could provide enough stimulation to support an individual through an entire overdose episode without requiring pharmacologic therapy, said Levin, an engineering cardiologist who helped develop the devices.
The findings were presented here at the American Academy of Addiction Psychiatry (AAAP) 29th Annual Meeting.
Just Like a Pacemaker
Levin was instrumental in developing a similar device for central sleep apnea (CSA), as reported by Medscape Medical News. CSA is a condition in which the brain fails to send signals to breathe through the phrenic nerve,
The device, called the remedē System (Respicardia, Inc), is an implantable phrenic nerve stimulator that was approved in November 2017 by the US Food and Drug Administration for the treatment of moderate to severe CSA.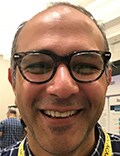 Senior study investigator Nasir Naqvi, MD, PhD, Department of Psychiatry, Columbia University, New York City, believed a similar device could be used to save the lives of people who stopped breathing because of overdose.
"I thought it might be important in certain patient populations, where you would have something that would automatically detect critical respiratory depression and then electrically support physiological respiration until lifesaving treatment could be provided or until the drug-induced hypoventilation wore off," Naqvi told Medscape Medical News.
Both the implantable device, which is similar to a pacemaker or implantable cardioverter-defibrillator, and the external device, which is an automatic external respiration system (AERS), similar to an AED, were tested in a swine model of respiratory arrest.
In the study, six animals were given fentanyl plus isoflurane to induce respiratory depression. When the animals stopped breathing, the devices were turned on, and respiration was rescued.
"The pigs started breathing again with the aid of these devices. We were able to maintain physiological respiration for up to 120 minutes using both transvenous or implantable and transcutaneous or external approaches, as assessed by the maintenance of normal ventilation rates (mean, 12 breaths per minute) and tidal volumes (mean, 0.84L) and general homeostasis, including heart rate, blood pressure, and blood gases," Naqvi said.
"We see this being used just like a pacemaker," Naqvi said. "It can be implanted in a one-time procedure, 16 minutes under conscious sedation. It is continuously sensing the person's respiration and will automatically be triggered if breathing stops. The patient does not have to do anything."
The investigators believe that the ideal candidate for such a device is a patient who has suffered multiple overdoses or who takes multiple substances.
"The data, at least in the pig model, are highly suggestive that this will sustain life. I think the most immediate clinical application, and the first clinical test we are going to do, is in people who have had multiple overdoses. We would approach them in the intensive care unit and tell them they are at very high risk for future overdoses and give them the option to be implanted with the device," Naqvi said.
Both investigators said that the National Institute on Drug Abuse has shown interest in their research, and they hope to move into human trials "fairly soon."
Novel Idea, More Research Needed
"I think electrical stimulation to treat respiratory depression due to drug overdoses is a novel idea which will need clinical research to support its use for that indication," said Jonathan C. Lee, MD, medical director at the Farley Center in Williamsburg, Virginia.
"I commend Dr Levin for thinking of alternatives to naloxone for rescuing patients from opioid overdoses, especially in the context of the fentanyl epidemic," Lee, who was not part of the study, commented to Medscape Medical News.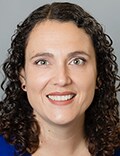 Also commenting on the findings for Medscape Medical News, Carla Marienfeld, MD, University of California, San Diego, noted that traditional medications, such as naloxone, revive patients by reversing the effect of opioids, but they are not as effective with stronger opioids, such as fentanyl.
Marienfeld said that targeting respiration is a unique approach.
"Keeping the person breathing until they can get the help they need medically is a new and different approach to saving lives. We always need more tools in our toolbox. Learning from and sharing with other medical fields — in this case, treatment for sleep apnea, when a person stops breathing in their sleep — is a great way to help people without reinventing the wheel," she said.
The research was funded by the National Institutes of Health and Coridea LLC. Dr Levin is managing partner of Coridea LLC. Dr Naqvi received consulting fees from Coridea to do this research. Dr Marienfeld and Dr Lee have disclosed no relevant financial relationships.
American Academy of Addiction Psychiatry (AAAP) 29th Annual Meeting: Abstract Poster 56. Presented December 9, 2018.
For more Medscape Psychiatry news, join us on Facebook and Twitter.
Medscape Medical News © 2018

Cite this: Electrical Stimulation May Prevent Opioid-Overdose Death - Medscape - Dec 17, 2018.