The US Food and Drug Administration (FDA) has announced it is changing the way it approves copycat versions of branded insulin products for use in diabetes. Announcing the changes on December 11, which will take effect in 2020, FDA Commissioner Scott Gottlieb, MD, said: "Diabetes affects nearly 30 million Americans. Access to affordable insulin is literally a matter of life and death."
The move cannot come too soon. As widely documented by Medscape Medical News, the cost of many branded insulins in the United States has soared in recent years, prohibiting access for many patients with diabetes. Most recently, a newly published study showed that 25% of patients have skimped on insulin because of cost.
"We've heard frequent reports of patients rationing insulin, and in some cases dying because they can't afford the injections they need to survive," Gottlieb added. "These tragic stories aren't isolated occurrences. And they're not acceptable for a drug that's nearly a century old."
Biosimilar versions of insulin (see box for explanation) are expected to be somewhat cheaper than the branded products, although the price differential will vary between markets and depending on healthcare systems. Cost savings with biosimilar insulins in the European Union (EU), for example, are estimated to be between 11-40% of branded origin products.
Biologics and biosimilar drugs are now routinely used in many specialties, such as rheumatology and dermatology, but thus far, the use of biosimilar insulins for the treatment of diabetes has been much slower to gain acceptance.
Why is that? What specific concerns could be holding back physicians from prescribing these agents? Speakers at the Diabetes Professional Care (DPC) meeting held in London, UK, last month explored some of the issues at play, and Medscape Medical News was there to listen to their arguments.
The reasons for the reluctance are numerous. Firstly, physicians and patients don't like change and they are not always sure that biosimilars will be as effective as the originator products. And switching between different insulin products isn't as simple as just changing from a branded chemical drug to a generic version. Staff costs are involved in moving patients to a new insulin, and in the case of patients with type 1 diabetes, they may be using technology such as insulin pumps, which makes swapping products even more complicated.
And although biosimilar insulins are cheaper than branded insulins, they are not that much cheaper. Indeed, not cheap enough, some would argue, to justify the change. And depending on the design of the healthcare system and specific country, the people putting the effort in to make the swaps do not always reap the rewards — they don't stand to gain from the cost savings.

And yet there is a feeling that costs will eventually come down more, both of biosimilar insulins and the branded products they are competing with. They simply have to if diabetes is to be tackled worldwide, as insulin represents the biggest spend of all in terms of diabetes medicines.
This potential for further cost-savings with biosimilar insulins means they could also be a treatment option in the future for patients with diabetes in many lower- and middle-income countries that currently cannot fund branded insulin analog treatment.
A recent modeling study published in Lancet Diabetes & Endocrinology — as reported by Medscape Medical News — predicts that global insulin needs are set to rise 20% by 2030 because of the global epidemic of type 2 diabetes.
Without major improvements in access, however, half of the 79 million adults with type 2 diabetes who will need insulin by then will go without unless something changes to make insulin more affordable.
'Big Gun': A Third of the UK £1 Billion Spend on Diabetes Is on Insulin
At the London DPC meeting, Partha Kar, MD, clinical director of diabetes at Portsmouth Hospitals NHS Trust, noted that the UK National Health Service (NHS) is now spending around 10% of its total £10 billion budget (£1 billion per year) on diabetes, the majority of which is type 2 diabetes.
A third of that figure, around 350 million, is spent on insulin, which makes it "clearly a big gun," he said.
Speaking on whether biosimilars have a role in diabetes, Kar, who is also associate national clinical director for diabetes at NHS England, asked the audience rhetorically: "What is the first thing a patient does when you give them a new medicine?"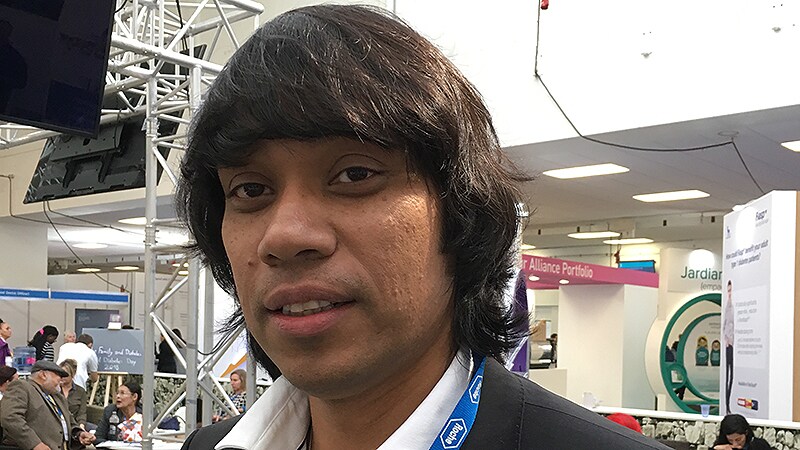 The first port of call is Google, he said. The patients are unsure. "Their first reaction is that they see that biosimilars are less expensive than branded insulins, and so they say, 'You're giving me the cheaper stuff, the worse product.'"
But the essential question, said Kar, should be, "Does it work the same?" If you have a copy of the key to your front door, will it still open your door?
And patients are not the only ones who are skeptical, he says. Many physicians are equally unconvinced about biosimilar insulins.
So what are the real benefits and risks of a move towards biosimilar insulins?
One clear advantage is that biosimilars cost less. "That should make you jump at it. It's cheaper," Kar emphasized. The regional business units of the NHS — known as Clinical Commissioning Groups (CCGs) — "are asking you to make 20% efficiency savings, so biosimilar insulin should be a no-brainer."
However, it's not that simple, at least not when it comes to the treatment of diabetes.
One of the central issues impeding the uptake of biosimilar insulins is that it is not such an easy agent to switch, Kar explains.
"Insulin is not a drug, like a statin, that you can just change. You need staff."
The costs in terms of staff time for the effort needed to adopt biosimilar insulins is not necessarily worth the resulting savings in many people's eyes, he contends, especially given that biosimilars typically, in the UK at least, are only priced about 20% lower than branded insulin analogs.
Add to this the fact that people — whether physicians or patients — just don't like change, and it's easy to see why this switchover is challenging, he says.
As one example of resistance to change, Kar noted that the NHS spends £37 million every year on blood glucose test strips for people with type 2 diabetes who are only taking the oral agent metformin, with many using four strips per day. Much of this use is unnecessary.   
"This is clearly overkill, but trying to get people to cut use of strips is an uphill battle," he acknowledged. 
And to boot, the people who save costs in the NHS don't necessarily get to directly enjoy the money they save, which is another deterrent, Kar stressed. So the clinical argument can be, "Is it worthwhile taking the punt? I don't want anyone's care to get worse."
Diabetes Societies Need to Get Off the Fence, Back Biosimilar Insulins
Asked in an interview with Medscape Medical News what he thinks needs to happen to convince physicians and patients that using biosimilar insulins is the way forward, Kar said there are a number of issues that need to be tackled, including price, more research studies, and the endorsement of biosimilar insulins by specialist diabetes societies.

"If we as a society say that biosimilars are the way ahead, one of the good fallbacks is that it forces all the companies to look at their pricing strategy. It's a win-win for everybody concerned," he commented.  
But as of now, biosimilar insulin is not always cheap enough for everyone to justify switching, he contends. "The differential isn't there for me as a policymaker. The differential is eaten up straightaway by the switches, the staff time [required], etc."
Also, he says, pharmaceutical companies who manufacture both branded insulin analogs and biosimilars need to decide where to concentrate their efforts.
"It will be interesting to see companies [that market both biosimilars and their own branded analogs] — which one do they push? Simple business strategy would say to push your analog. Why would you push your biosimilar? That's just silly business."
"It's all in the game for the companies with biosimilars to come out with something that is quite attractive and aggressive to challenge [the status quo]. It's an interesting playing field."
Also key, Kar says, "is that specialist bodies in diabetes need to come to the conclusion that biosimilars are a good thing" and communicate this to physicians and patients.
"Rheumatology has decided this, and diabetes is coming around to it. Organizations just need to make a call."
  I have rarely seen the American Diabetes Association or Diabetes UK talking about [the fact that] the biggest spend in the world [in diabetes] is on insulin.   
"I have rarely seen the American Diabetes Association or Diabetes UK talking about [the fact that] the biggest spend in the world [in diabetes] is on insulin. All they talk about is new drugs coming out [for type 2 diabetes] and the cardiovascular data."
Indeed, when Medscape Medical News asked one key opinion leader speaking on the topic of cardiovascular benefits of type 2 diabetes drugs at the DPC meeting about his views on biosimilar insulins, he responded, "I can't get too excited about biosimilars."
Switch to Biosimilar Insulins Inevitable? But How Long Will it Take?
Other speakers at the DPC meeting said it's only a matter of time before the NHS starts a big push to switch to biosimilar insulins.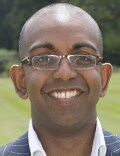 Kevin Fernando, FRCGP, FRCP, MSc, North Berwick Health Centre, Scotland, UK, a general practitioner specializing in diabetes, told the conference that the £1 billion price tag of diabetes in the UK "is something that is very real to us in primary care."
While screening and lifestyle interventions are important, medicines are also required, said Fernando, who also represents the GPs With Specialist Interests Diabetes Primary Care Society.
And "we are in a cash-strapped NHS. The aging population and 21st century lifestyle is driving the prevalence of type 2 diabetes."
"I'm not suggesting we switch [to biosimilar insulin for] everyone, but we need to make decisions on an individual basis. We need to identify appropriate patients. We need to make that judgment call [for each patient]: do the benefits outweigh the risks?"
And ultimately, most physicians will eventually be forced by economics to make this change for many of their patients, Fernando stressed.
He cited an NHS Commissioning Statement regarding biosimilar medicines overall (not specifically insulin), which states that the aim is at least 90% of new patients will be prescribed the best value biologic medicine within 3 months of a launch of a biosimilar medicine, and at least 80% of existing patients within 12 months, or sooner, if possible.
And the UK National Institute of Health and Care Excellence (NICE) key therapeutic guidance states: "Biosimilars have the potential to offer the NHS considerable cost savings and widen the access to innovative medicines."
However, Fernando stresses that NICE also qualifies this with the advice that the choice of whether a patient receives a biosimilar or originator biologic medicine "rests with the responsible clinician in consultation with the patient."
And the European Medicines Agency (EMA), he notes, "has left the decision to individual countries to determine interchangeability and substitution of biosimilar medicines."
Biosimilar Not Bioexact
Biologic medicines are large complex molecules derived from microorganisms or human or animal cells and consist of proteins, sugars, or nucleic acids (eg, monoclonal antibodies or insulin). They are not easily replicated because of inherent variability and manufacturing methods (recombinant DNA technology).
The first biologic in diabetes was Humulin S, produced using recombinant DNA technology in the early 1980s, Fernando told delegates at DPC, so "biologics are not new!"
A biosimilar is therefore a medicine developed to be similar to an existing biologic medicine — manufactured copies of biologics no longer under patent.
The EMA was the first regulatory agency to develop a biosimilars regulatory framework, establishing guidelines in 2005. Countries such as Japan, Canada, and Australia followed the principles of the EMA framework. Then, in 2009, the World Health Organization published guidelines to evaluate similar biotherapeutic products, and this was the basis for legislation in Korea and some countries in Latin America, for example.
The first biosimilars in medicine started to appear just over 10 years ago, such as somatropin and epoetin alfa, approved as early as 2006 and 2007, followed by infliximab, a monoclonal antibody used to treat rheumatoid arthritis and other autoimmune conditions. The first biosimilar insulin glargine was approved in 2014 in the EU.
Fernando told the DPC meeting that, to gain a license for use in the EU, biosimilars need to demonstrate that they are as safe and effective as the original reference biologic medicine and have the same quality. "We need to be aware they are not a bioexact but a biosimilar; there will be subtle differences in how these molecules are made."
Key to this, he stressed, is that "when a biologic goes off patent, the [originator] company is not required to reveal its manufacturing process."
In the United States, biosimilars are currently called "follow-ons" by the FDA. And because insulin has historically been regulated as a drug and not a biologic, any copycat insulin products have not traditionally been approved there in the same way that copies of other biological agents have.  
This has meant that the originators of the branded products could hold up the introduction of the copycat versions with lengthy legal battles about patents. But now the FDA has announced plans to regulate insulins as biologics as of March 2020. The Biosimilars Action Plan was released last July and means the transitioning of biologics (like insulin) that are currently regulated under the Federal Food Drugs & Cosmetics Act. So in just under 18 months' time, the pathway to market for new insulin products that are biosimilar to, or interchangeable with, the legacy reference products will be easier.
This new policy should "help usher in a new era of competition for these products that will lead to lower prices and better access," FDA Commissioner Gottlieb said.

Basaglar, a copycat of Sanofi's branded product Lantus (long-acting or "basal" insulin glargine) was first introduced in the United States in 2015 and a copycat of the short-acting, or meal-time, insulin lispro (originator product, Humalog, Lilly) called Admelog (Sanofi) has also been approved in the United States.
Another copycat insulin glargine from Mylan, known as Semglee, was rejected by the FDA in June. The company is working to address the issues outlined in the FDA's complete response letter. Semglee was, however, licensed in the EU and Australia in 2018.
Lilly's biosimilar version of insulin glargine is also available in EU countries, where it is known as Abasaglar (in contrast to Basaglar in the United States). And a biosimilar of the short-acting, meal-time insulin, Humalog, is also approved in the EU, where it is known as Sanofi Insulin Lispro.
In general, when a country's regulatory agency has already recommended the originator biological compound, the same guidance regarding use will normally apply to the biosimilar.
Fernado cautioned, however, that unexpected adverse events are more likely with biologic drugs in general (both reference and biosimilars) compared with chemical ones, so "comprehensive post-marketing surveillance is crucial. We need to be particularly vigilant about (adverse event) reporting with biologics."
Best Way to Switch? Insulin Must Be Prescribed by Brand
Regarding the prescribing of biosimilar insulin, both Fernando and Su Down, a nurse consultant in diabetes from Somerset Primary Care Trust and Yeovil District Hospital NHS Foundation Trust, stressed to delegates at DPC that insulin must be prescribed by brand. 
After many years of being encouraged to prescribe generics, this does go somewhat against the grain, Down acknowledged.
But as there are now a number of insulin products that can qualify as a particular insulin (eg, glargine) this can confuse pharmacists, with dispensing errors becoming increasingly common, she noted. For example in the UK, as well as the branded original, Lantus, there are the biosimilar insulin glargines, Abasaglar and Semglee, hence the absolute necessity to prescribe by brand to avoid confusion and dispensing errors.
Even before the current crop of biosimilars, insulin was an incredibly complicated medicine to prescribe, not least because of the sheer number of insulins available, Down explained. And there are also different concentrations of insulin (such as U500) and insulin combinations with GLP-1 agonists, such as LixiLan (Soliqua, Sanofi), which "makes it even harder."
As a way of illustrating how complex prescribing insulin can be, she noted that of 76 primary care (GP) offices in her region, only nine prescribe insulin.
Insulin causes so much anxiety for people in primary care; it horrifies them.
"Insulin causes so much anxiety for people in primary care; it horrifies them."
"If nothing else, this will avoid dispensing errors," she noted, adding that this also provides protection for prescribers and pharmacists.
"Now is the time to get into people's minds the issue of prescribing [insulin] by brand name purely for safety. We can't automatically assume [with generic prescribing] that what has been prescribed has been dispensed!"
Fernando agreed, telling his audience, "You should always prescribe by brand for high risk medications."
Where to Start With Biosimilar Insulin
Down said one obvious place to start using biosimilars is when giving a patient with type 2 diabetes insulin for the first time. "We have to start [with biosimilar insulins] with the groups we are most confident with," she said.
Explaining what they did in her region, in Somerset, she said: "We started with insulin-naive people, which helped us gauge issues such as supply of medication."
It's also not necessary to explain to insulin-naive patients what a biosimilar insulin is.
For others, however, she emphasized that it is imperative to enlighten patients with diabetes as to why you are switching their insulin and to ensure that they monitor things very carefully and they know to return to their healthcare provider if they have any concerns.
This is especially important because many patients have been conditioned over the years to "never swap" their insulin, she noted.
As long as you are honest with patients and explain what a biosimilar insulin is, Down says that in her experience, patients are generally very receptive to the idea.
Patients are used to the concept of saving money. Most people are happy to switch to a less expensive insulin.
"Patients are used to the concept of saving money. They are not unrealistic about this and they are aware of financial pressures on the NHS. I will have an open and honest discussion with them. Most people are happy to switch to a less expensive insulin."
Generally, most individuals just want to be reassured that the new insulin "is going to offer them the same profile," she notes.
"I say to them, 'If you notice any differences, get in touch with me.'"
"It's not challenging to have the discussion [about biosimilar insulins], but getting the safety message across is difficult. I stress to them, once you have swapped, stay on the same insulin."
Changing the Dose of Insulin When Switching to a Biosimilar
Another issue to be addressed when switching patients to biosimilar insulins is whether to change the dose, and advice on this varies among health authorities in the UK, Down told the DPC meeting.
Some advocate reducing the dose by 10-20%, and she agrees this is a good "ballpark figure." "I think it's prudent to make a dose reduction of 10-20% unless the [patient's] HbA1c is sky high."
She stressed, "It's one thing to start insulin, but titrating patients to good control is an entirely different thing. Good diabetes control isn't just about the kind of insulin people are using. There are numerous other factors at play."
And she warned that healthcare providers should not just be led by HbA1c levels. People can have reasonable HbA1c levels but have wide daily variability in blood glucose levels, for example. And there are so many other things to consider, she emphasized.
For instance, "I'm a real advocate for patient injection techniques. We spend a lot of time fixating on insulin type and regimen and not about how and where the patient is giving themselves insulin."
"Where do they inject it? Are they rotating injection sites? The stock answer is always yes, but...I find that 98% of people I review are injecting themselves in the same few places," she explained. This can lead to lipodystrophy at the injection site, and if people inject into lipodystrophy, it massively affects insulin absorption.
Another example of issues to keep an eye on is patients with type 1 diabetes who often have several insulin pens. They may keep them in different places, such as a weekend bag for travel, Down explained. But the insulin in that pen may not have been used for 6 months or more, and it's not being kept in the fridge.
"Go right back over all those practical things," she advised.
And in the end, it is practicality that will win in the treatment of diabetes, Down, Fernando, and Kar all agreed.
Down reminisced about how, "in the good old days," any patient with newly diagnosed type 2 diabetes in the UK would be admitted to hospital for a few days to be stabilized, and insulin might be initiated there. But given the huge number of people with type 2 diabetes now, this is totally impractical, she acknowledged.
Fernando concurs. "I am by no means a biosimilar expert, but I am a general practitioner working at the coalface. Our NHS can't cope with the current trajectory of diabetes."
Hence, the reason "biosimilar insulins are beginning to appear on our formularies," he noted. And although all three experts may slightly differ on the finer aspects of how biosimilar insulins will eventually be used, they all conveyed the same sense of "not if, but when."
"We have to be realistic. We know how much diabetes is costing the UK," Down concluded.
How Are the Pharma Companies Playing Biosimilar Insulins?
Medscape Medical News asked the key players in the biosimilar insulin field how they were approaching this aspect of their business.
Lilly said its worldwide sales of Basaglar/Abasaglar (biosimilar or "copycat" insulin glargine) to the third quarter of 2018 were $569 million, the majority of which was generated in the United States. "This is a 102% increase over the same period in 2017," Greg Kueterman, director of communications for Lilly Diabetes and Lilly USA, told Medscape Medical News by email.
Regarding coverage by US health insurance companies, Kueterman noted that Basaglar has "broad coverage among US commercial plans [and] is also available on some Medicare plans, as well as widely available via Medicaid. We feel good about Basaglar's growth. We will continue working with payers to ensure people who use insulin have access to Basaglar."
Asked whether Lilly will be developing a biosimilar to rival its own branded product, short-acting insulin lispro (Humalog), he said there were no such plans.
Meanwhile, Sanofi told Medscape Medical News that "over the last 5 years [in the United States], the net price for [the originator insulin glargine product] Lantus has decreased as part of our ongoing efforts to remain included on insurance formularies at favorable tiers." The company also offers a Lantus copay card so commercially insured patients "have more affordable access to Lantus even when it is not listed on formulary."
And uninsured patients in need of Lantus "have access to our Insulins Valyou Savings Program, which offers one set price ($99 for a 10 mL vial or $149 for a box of pens) to help lower out-of-pocket costs for those people who otherwise would pay full retail price," the company notes.
Meanwhile in the EU, "since the entry of the first biosimilar, Sanofi has been continuously working with local payers in all European countries to ensure access to Lantus in favorable economic conditions."
With regard to its biosimilar version of short-acting insulin lispro (Lilly's Humalog) known as Admelog in the United States, this "currently has the lowest list price...of any mealtime insulin [and] is priced 15% lower than Humalog," Sanofi told Medscape Medical News.
"We focused our Admelog launch strategy [in the United States] on serving an unmet need for uninsured and underinsured patients to have access to a more affordable mealtime insulin option," the company adds, noting that Admelog is also part of its Insulins Valyou Savings Program. For some people, this program could offer a savings of up to $3,000 per year, it adds. Admelog is not yet available on commercial insurance plans in the United States, however.

In the EU, where this same biosimilar product is known as Sanofi Insulin Lispro and has been launched in seven EU countries, with others to follow, "reimbursement is progressing, leveraging various policies favoring biosimilars," Sanofi says. For example, "in Poland there is a low copay burden for patients, in Germany there are biosimilar quotas in some regions, and in Italy there are regional formularies with biosimilar preference."
The price reduction of Sanofi Insulin Lispro versus Humalog "varies across Europe, ranging between 14% and 30%."
Asked whether Sanofi will develop its own biosimilar of Lantus, the company replied there are no such plans.
So it would appear that pharma companies in this field are working on biosimilars of types of insulin that they do not have branded versions of themselves.
Meanwhile, Mylan, a generics company that has developed biosimilars in many fields of medicine, had its first biosimilar insulin (glargine), Semglee, approved in the EU and Australia in March 2018, although the agent was rejected by the FDA.
Mylan did not respond to requests from Medscape Medical News regarding their business strategy for Semglee.
Another insulin glargine biosimilar, Lusduna (MSD), was approved in the EU in 2017 and given tentative approval in the United States, but appears to have been discontinued in October because of pricing and production concerns, according to media reports.
Kar has reported serving on advisory boards for Novo Nordisk, Sanofi, and Lilly. Fernando has reported receiving speaker honoraria from AstraZeneca, Bristol-Myers Squibb (BMS), Boehringer Ingelheim, Janssen, Lilly, MSD, Mylan, Napp, Novo Nordisk, SB Communications, OmniaMed, Roche, Pfizer, NB Medical, Cogora, Internis, Consilient Health, Mundipharma, and MGP. He has reported receiving advisory board honoraria from Amgen, AstraZeneca, BMS, Boehringer Ingelheim, Janssen, Lilly, MSD, Mylan, Novo Nordisk, Sanofi, and Takeda, and educational grants from Boehringer Ingelheim, Lilly, Novo Nordisk, and Takeda. He has reported receiving conference registration and subsistence from BMS, Boehringer Ingelheim, Janssen, Lilly, MSD, Novo Nordisk, and Takeda. 
Follow Lisa Nainggolan on Twitter:  @lisanainggolan1. For more diabetes and endocrinology news, follow us on Twitter and on Facebook.
Medscape Medical News © 2018 WebMD, LLC

Send comments and news tips to news@medscape.net.
Cite this: Why the Reluctance to Use Biosimilar Insulins for Diabetes? - Medscape - Dec 13, 2018.