Make Prior Authorizations More Palatable
The time and the frustration spent on the often unnecessary process of getting prior authorization—permission from insurers to prescribe a drug, begin a procedure, or order a test—has surged in recent years.
For many doctors, the work involved to get prior authorization is a wasteful nightmare. And the high rejection rate based on confusing processes spawns more hours of work on appeals.
In a May 2017 poll of medical practices by the Medical Group Management Association, 86% of respondents said prior authorization requirements have increased in the past year.[1]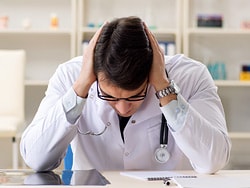 Is there anything you can do about it? Here is some advice to make the process easier to deal with, even though you can't make it go away.
1. Dig Deeper to Determine Authorization Status in Advance
When ordering a service or prescribing a drug, it's often hard to know whether prior authorization is required. Some payers provide lists of Current Procedural Terminology codes that require such authorization, but they are rarely up to date.
"The list of procedures that require prior authorization is changing constantly, and plans typically update the list on their website only once a year," says Whitney Boudreaux, marketing director for Azalea Health, an Atlanta, Georgia-based firm that processes prior authorizations for practices and other providers.
Moreover, each payer has its own list of services requiring authorization. "Each payer has its own rules on what is prior-authorized, so each list is different," says Brayton Bollinger, director of operations at AuthNet, an insurance authorization processing company in Tampa, Florida.
Faced with these uncertainties, practices ordering medical services (such as surgery, other procedures, imaging, and other tests) might be tempted to punt—to go ahead and bill the payer, assuming that if a prior authorization is needed, it could still be done retroactively.
But anyone who tries this would lose a considerable amount of reimbursement. "Most health plans will not pay for services if prior authorization was not appropriately requested in advance of treatment," according to a set of tips issued by the American Medical Association (AMA).[2]
Prescriptions, on the other hand, can undergo retroactive prior authorization, because the pharmacy requires payment before processing. This happens a lot. In a 2014 survey, 71% of drug prior authorization requests were initiated at the pharmacy, whereas only 29% were prospectively initiated by a prescriber.[3]
Retroactive prior authorization for drugs has a negative impact on care. When patients are unable to fill the prescription, they often fail to come back when authorization is granted. A little over one third of prescriptions rejected in the process were then abandoned by patients, according to a 2018 report by CoverMyMeds, an electronic prior authorization vendor.[4]
How can your practice fix this problem? Often, the only solution is the old-fashioned one—to pick up the phone and call the payer. Even at such firms as Azalea and AuthNet, which automate the process as much as possible, staff often have to use the phone to determine prior authorization status.
"Unfortunately, very little of the prior authorization process is automated yet," Boudreaux says. "Calls are very time-consuming. You are put on hold." In Azalea's study of its own calls, it took an average of 27 minutes just to talk to someone, and in some cases it can take more than an hour.
Medscape Business of Medicine © 2019 WebMD, LLC

Any views expressed above are the author's own and do not necessarily reflect the views of WebMD or Medscape.
Cite this: Leigh Page. Prior Authorizations: 5 Ways to Beat the Hurdles - Medscape - Jan 02, 2019.