BONITA SPRINGS, Florida — A new digital therapeutic significantly improves abstinence and treatment retention in patients with opioid use disorder, results from a randomized controlled trial show.
Just approved by the US Food and Drug Administration (FDA), the reSET-O™ (Pear Therapeutics, Inc) is used in conjunction with buprenorphine (Buprenex, Reckitt Benckiser) and counseling.
"This is a new therapeutic modality, a prescription digital therapeutic, which delivers cognitive behavioral therapy and contingency management via a mobile device, and is intended for use as an adjunct to outpatient standard of care for opioid use disorder," Yuri Maricich, MD, Chief Medical Officer of Pear Therapeutics, told Medscape Medical News.
"For the past 100-plus years, we have had small molecules as drugs, then we developed complex biologics, and then cell and gene-based editing, and the fourth treatment class is digital," he added.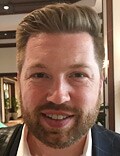 The findings were presented here at the American Academy of Addiction Psychiatry (AAAP) 29th Annual Meeting.
New Approach
"Our approach is to take different types of treatment, things like cognitive behavioral therapy, exposure therapy, and code them and design them into software based on patient feedback. All that coding is done while we do ongoing, integrative study, according to good manufacturing practices, so the same standards as would be used for coding software in an insulin pump or implantable defibrillator," said Maricich.
"reSET-O is a prescription software. The physician prescribes it, and the patient can download the software on their smartphone from Google Play or the Apple App store. They are then provided with a prescription access code which they put into the software, and once that is done, the prescription is activated for a period of 90 days," he added.
The patient then follows the instructions for cognitive behavioral therapy, and contingency management, which offers positive reinforcement in the form of motivational messages as well as actual gift cards when the patient has a negative urine screen.
Medication-assisted treatments such as buprenorphine can effectively treat opioid use disorder, but access to quality care can often be limited. In addition, high attrition rates limit the effectiveness of the current standard of care, Maricich noted.
The investigators conducted a randomized controlled trial of 170 patients who were seeking treatment for opioid use disorder. Participants were randomized to receive 12 weeks of treatment-as-usual, which consisted of buprenorphine maintenance therapy, 30 minutes of counseling every other week, and contingency management rewards based on abstinence, as measured by urine drug screening 3 times per week (n = 85 patients). The remaining participants received treatment-as-usual plus reSET-O (n = 85 patients).
At weeks 9 through 12, participants in the treatment-as-usual plus reSET-O group had significantly increased odds of abstinence compared to those in the treatment-as-usual group: 77.3% vs 62.1%, (P = .0248).
In addition, treatment retention was also significantly improved when reSET-O was incorporated into treatment as usual. Dropout rates were 17.6% in the treatment-as-usual plus reSET-O group, compared with 31.6% in the treatment-as-usual group (hazard ratio [HR] = 0.49; 95% confidence interval [CI] = 0.26-0.92, P = .0224).
Two Major Outcomes
Commenting on the findings for Medscape Medical News, Carla Marienfeld, MD, associate professor of psychiatry at the University of California, San Diego, who was not involved in the study, said this is "the first application-based intervention that uses evidence-based interventions and tests the outcomes in a rigorous controlled trial."
[The investigators] have a cognitive behavioral therapy and contingency management component and they are trying to show outcomes in a systematic way," she added.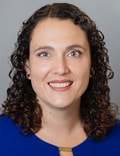 She noted the findings of increased abstinence and treatment retention are "two of the biggest outcomes" in addiction treatment.
"If you can improve on those two things, as this trial showed, the app can be a good augmentation to other treatment, particularly in places that don't have access to such treatment," Marienfeld said.
"I think they are going about it in a scientific way that the medical community can get excited about, versus just developing something from the business side, without testing it in scientifically sound ways. They are showing that it works in a systematic way," she added.
Dr. Maricich has disclosed that he is an employee of Pear Therapeutics. Dr. Marienfeld has disclosed no relevant financial relationships. The study was funded by the National Institute on Drug Abuse and the Wilbur Mills Endowment, without financial support or funding from Pear Therapeutics. The statistical analysis was completed and funded by Pear Therapeutics, the developer of reSET-O.
American Academy of Addiction Psychiatry (AAAP) 29th Annual Meeting: Abstract B4. Presented December 7, 2018.
For more from Medscape Psychiatry, join us on Twitter and Facebook
Medscape Medical News © 2018

Cite this: New Digital Therapeutic Shows Promise for Opioid Addiction - Medscape - Dec 10, 2018.