BONITA SPRINGS, Florida — Young people with substance use disorders (SUDs) who are in treatment are at greater risk for overdose if they have a history of IV drug use or mood dysregulation, new research shows.

These patients should be closely monitored for overdose, especially in the first year after they seek treatment, investigators note.
"There has been a good amount of research looking at overdose risk factors in adults, but there's been less done in young people," study investigator Amy Yule, MD, Center for Addiction Medicine, Massachusetts General Hospital, Harvard Medical School, Boston, told Medscape Medical News.
The study findings were presented here at the American Academy of Addiction Psychiatry (AAAP) 29th Annual Meeting.
A Critical Period
In 2015, said Yule, there were 700 deaths among 15- to 19-year-olds from drug overdose in the United States.
"These are young people who have their whole lives ahead of them. And we know that substance use disorders in young people are different than in older individuals. They often have a lot more psychiatric comorbidity, and it's much more difficult to engage them in care. So it's important to remember that they are different and that they are also being impacted by the opioid epidemic. We need to be looking at what puts them at risk," Yule said.
To identify overdose risk factors in this population, the investigators conducted a systematic retrospective review of consecutive medical records of patients aged 16 to 26 years who were evaluated in an outpatient SUD program between January 2012 and June 2013 and were subsequently engaged in treatment.
To enrich the sample, the researchers included patients who had participated in the same program and who were known to have experienced fatal overdose between November 2013 and August 2016. By including these patients, the investigators were able to examine different factors related to nonfatal and fatal overdose.
They defined overdose as substance use without intention of suicide that was associated with a significant impairment of consciousness, or an ingestion of a substance that was reported as a suicide attempt.
In all, 127 of 200 patients engaged in care after their initial evaluation. Their mean age was 20.2 years (range, 17.2 to 23 years). Of these, 10 had a nonfatal overdose, and 10 had a fatal overdose.
The majority of overdoses (85%) occurred within the first year after initial evaluation.
Compared to those without overdose, those with overdose were significantly more likely to have a history of intravenous drug use (odds ratio [OR], 36.5; P < .001) and mood disorder not otherwise specified (OR, 4.51; P = .01).
"There's a lot of mood dysregulation, which doesn't quite meet criteria for major depressive disorder and also doesn't quite meet criteria for bipolar disorder," Yule said.
"But the striking thing was that most of the nonfatal and fatal overdoses occurred within the first year of presenting for treatment in our program, and we were able to follow them out in the medical record for a period of about 2.5 years," she said.
Yule hopes the findings will increase awareness of this problem.
"Young people are at risk for overdose, and we need to be thinking about risk factors that are specific for them. This needs to be on our radar. Given that there is a high risk of co-occurring mood disorders in young people with substance use disorders, we need to be thinking about their psychiatric risk factors," she said.
"Keep a close eye on them, see them more frequently, and work on trying to help them remain engaged in care. This might include taking more of a harm-reduction approach. Often when they are coming for treatment, they are not quite ready to quit everything, or even quit anything, but if we can just try to keep them engaged in care, that could help them stay with treatment," Yule said.
Understudied Population
Commenting on this study for Medscape Medical News, Cornell N. Stanciu, MD, Geisel School of Medicine at Dartmouth and director of addiction services at New Hampshire Hospital, Hanover, noted that in the past several years, drug overdoses have surpassed car accidents and gun-related fatalities and are now the leading cause of death among young Americans.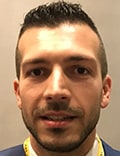 "It is certainly of extreme importance to be able to develop predictive measures of overdose risk, especially in such a clinical population that is already under clinician monitoring," he said.
Most of the literature to date has focused on adults, he added.
He added that youth are a subgroup with distinct characteristics and needs. Not only do they have a shorter history of dependence, but because frontal lobe brain development is not complete until the early to mid 20s, they tend to react on impulse, and their ability to regulate and control these impulses and make rational decisions is impaired, he said.
"This is even a more pronounced effect in individuals whose neuroanatomy has been altered by psychiatric conditions and personality disorders," Stanciu added.
He also pointed out that addiction disorders are relapsing and remitting and that the first year represents a vulnerable period during which individuals who enter treatment are prone to relapse.
"With tolerance levels being significantly decreased, return to regular use patterns can have fatal outcomes. The paper discussed here raises awareness of all these factors — first year in treatment, high-risk intravenous use, and comorbid mood disorders — that can signify increase risk of overdose in young people and prompt closer monitoring," said Stanciu.
Dr Yule and Dr Stanciu have disclosed no relevant financial relationships.
American Academy of Addiction Psychiatry (AAAP) 29th Annual Meeting. Abstract A1, presented December 7, 2018.
Medscape Medical News © 2018

Cite this: Overdose Risk Factors in Addicted Youth Identified - Medscape - Dec 10, 2018.