Prepare Now for New Medicare Regulations
Every November, the Centers for Medicare & Medicaid Services (CMS) announces its Medicare physician reimbursement policies for the upcoming year. This year is no different, and physician practices have two short months to prepare for what Medicare has in store for 2019.
Although these regulations only necessitate change within Medicare—for now—a ripple typically occurs across all payers, because Medicare reimbursement rates and policies set a precedent for the entire physician payment system. Hence, if you assume these policies will not affect you because of your lack of Medicare patients, you may want to think again.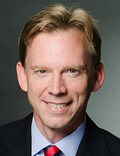 At the Medical Group Management Association (MGMA), we face the daunting task of summarizing over 2000 pages of the Physician Fee Schedule final rule for our members. This year, there are three notable policies—most of which take effect on January 1, 2019. These include evaluation and management (E/M) payment and documentation, new communication technology-based services, and electronic health record (EHR) upgrade requirements.
E/M Payment and Documentation Changes Delayed
Earlier this year, CMS proposed blending payment rates for E/M office visit levels 2 through 5. The idea was to reduce the administrative burden on physicians who would generally only have to document to E/M level 2, the lowest of the four collapsed levels. Although physicians greatly appreciate any effort by the government to reduce paperwork burden, it was the payment implications that caused a stir.
CMS estimated that physicians would receive about $93 for an established patient office visit regardless if they billed a level 2 or 5. The reaction was swift, and feedback was unified. MGMA joined 170 physician groups in a letter conveying disapproval over the proposed blended payment approach, citing concerns that a collapsed reimbursement rate would reduce payments for practices that treat sicker patients, creating significant payment disparities.
Fortunately, CMS acted on our concerns. In the final version of the rule, the agency delayed its proposal to collapse E/M payment rates until 2021, to give more time for stakeholder feedback. CMS' current plan in 2021 is to blend payment rates for E/M office visit levels 2 through 4 and maintain a separate level 5 code and payment. In 2021, CMS also intends to implement three new add-on codes for primary care services, inherently complex nonprocedural specialty E/M visits, and extended visits. MGMA will use this extra time to work with CMS and the broader physician community to create a lasting reduction in the documentation burden without causing significant payment disruptions.
As for near-term E/M documentation requirements in 2019, there is good news. Heeding the suggestions of MGMA, the American Medical Association, and virtually every physician specialty organization, CMS will implement three important changes:
Physicians are no longer required to rerecord elements of history and physical exam when there is evidence that the information has been reviewed and updated.

Physicians now only need to document that they reviewed and verified information regarding chief complaint and history if it is already recorded by ancillary staff or the beneficiary.

Physicians no longer need to document medical necessity of furnishing visits in the home rather than office.
Medscape Business of Medicine © 2018 WebMD, LLC

Any views expressed above are the author's own and do not necessarily reflect the views of WebMD or Medscape.
Cite this: Anders Gilberg. 3 Things You Need to Know About 2019 Medicare Payments - Medscape - Dec 12, 2018.