SAN DIEGO — The investigational drug luspatercept (under development by Acceleron and Celgene) has been shown to reduce the need for blood transfusions in two separate patient populations.
The product, a first-in-class erythroid maturation agent that enhances late-stage erythropoiesis, significantly reduced the need for frequent blood transfusions in patients with myelodysplastic syndromes (MDS) and patients with beta thalassemia.
The findings come from two separate phase 3 studies, presented here at American Society of Hematology (ASH) 2018.
Commenting on both studies, ASH President Alexis Thompson, MD, said it appears that luspatercept can improve the production of endogenous red blood cells (RBCs) by enhancing the maturation of these cells in the bone marrow. The drug significantly reduced the need for RBC transfusions, and "this is a very exciting advance for patients who would have few other treatment options," she said.
Luspatercept has orphan drug status and a fast track designation for both indications.
The drug is moving toward approval in the United States and elsewhere. "This is one to watch out for, as it is potentially practice changing," Thompson added.
MEDALIST Trial in MDS
The MEDALIST trial evaluated the evaluated luspatercept in MDS.
The trial enrolled 229 adults with low-, very-low-, or intermediate-risk MDS with ring sideroblasts. All patients had not responded to available anemia drugs or were ineligible for treatment with such drugs, and they required RBC transfusions at least every 1 to 2 months.
"Lower-risk MDS may be associated with ineffective erythropoiesis, leading to anemia and red blood cell transfusion dependence," said senior study author Alan F. List, MD, from the Moffitt Cancer Center, Tampa, Florida. Among those with lower-risk MDS, anemia is the most common subtype of low blood count and causes debilitating symptoms for many patients.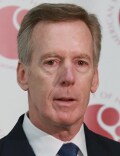 While erythropoiesis-stimulating agents (ESAs) are a first-line treatment for anemia associated with lower-risk non-del(5q) MDS, there are few treatment options for patients who are refractory to, unresponsive to, or ineligible for ESAs, he explained.
"There is an unmet clinical need for safe and effective treatment options to reduce RBC transfusion burden in patients with lower-risk non-del(5q) MDS," he said.
"Anemia and the chronic need for transfusions is a very big issue for these patients," commented lead study author Pierre Fenaux, MD, PhD, from Hôpital Saint-Louis in Paris, France. "With low hemoglobin levels, patients are tired all the time and have an increased risk of falls and cardiovascular events. When you can improve hemoglobin levels, you really see a difference in quality of life."
The cohort of 229 patients were randomly assigned 2:1 to receive luspatercept, at a starting dose of 1.0 mg/kg with titration up to 1.75 mg/kg, if needed, or placebo, subcutaneously every 3 weeks for at least 24 weeks. During the 16 weeks before the initiation of treatment, patients had received a median of 5 RBC units (range, 1 - 20) transfusions during an 8-week period (43.2% of patients had ≥6 RBC units/8 weeks, 27.9% had ≥4 to <6 RBC units/8 weeks, and 28.8% had <4 RBC units/8 weeks). At baseline, 138 (60.3%), 58 (25.3%), and 32 (14.0%) patients had serum erythropoietin levels less than 200 IU/L, 200 to 500 IU/L, and greater than 500 IU/L, respectively.
Most patients (n = 218, 95.2%) had previously received ESA, and 206 (90.0%) had an SF3B1 mutation.
The results show that 58/153 (37.9%) patients receiving luspatercept achieved the primary endpoint of RBC transfusion independence for 8 or more weeks vs 10 of 76 patients (13.2%) in the placebo group (odds ratio [OR] 5.1; P < .0001). Of those receiving luspatercept, 43 of 153 (28.1%) achieved the key secondary endpoint of being transfusion free for 12 weeks or more (weeks 1 to 24) vs 6 of 76 (7.9%) receiving placebo (OR, 5.1; P = .0002).
Overall, 53% patients experienced a significant reduction in the number of transfusions required or an increase in hemoglobin levels even without transfusions, compared with 12% of patients receiving placebo, the team reported.
The most common reported adverse effects included fatigue and muscle pain, although it is difficult to determine whether these effects were related to anemia or to the drug itself.
It is also unclear whether the drug would offer benefits for patients with higher-risk MDS or those without lower-risk MDS without ring sideroblasts, researchers noted, since only low- and intermediate-risk patients with ring sideroblasts were included in the trial.
BELIEVE Trial in Beta-Thalassemia
The BELIEVE trial was conducted in adults with beta-thalassemia who required regular RBC transfusions.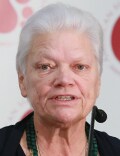 "Beta-thalassemia is a hereditary hemoglobinopathy leading to ineffective erythropoiesis; patients may require frequent and lifelong transfusions," said lead author Maria Domenica Cappellini, MD, Fondazione IRCCS Ca' Granda Policlinico Hospital, University of Milan, Italy. "The currently available management for beta-thalassemia is limited to transfusions and iron chelation therapy, and there are no approved definitive curative treatments available other than bone marrow transplantation."
Thus, there is an unmet need for new treatment options in patients with beta-thalassemia, she noted.
The trial involved 336 patients who were randomly assigned 2:1 to receive luspatercept, at a starting dose of 1.0 mg/kg with titration up to 1.25 mg/kg, or placebo, subcutaneously every 3 weeks for at least 48 weeks. Patients in both treatment groups continued to receive RBC transfusions and iron chelation therapy to maintain the same baseline hemoglobin level.
Within this cohort, a median of 6 RBC units had been given during the 12 weeks before treatment initiation, and 58% of patients in each group had undergone splenectomy.
The researchers tracked the number of units of blood each participant required over the course of 48 weeks (about 11 months).
The results show that patients receiving luspatercept were 5.8 times more likely to reach the primary endpoint (a 33% reduction in the number of units of blood needed during the study period) than those receiving placebo.
By the final quarter of the trial, about 20% of patients overall had cut their number of transfusion units by one third or more, and 10% of patients had cut their transfusion units by half or more.
"Beta-thalassemia is a very demanding disease," said Cappellini. "This new approach can totally change the quality of life for the patient. In addition, even for those who don't become completely transfusion independent, reducing transfusions can reduce associated comorbidities."
Adverse events associated with luspatercept included bone pain and thrombotic events. However, the rates of these events did not differ significantly between study groups and were consistent with those previously reported in phase II data.
"Exciting Development"
The MEDALIST trial is an important milestone for patients with lower-risk, transfusion-dependent MDS, commented Elizabeth Griffiths, MD, associate professor of oncology and director of MDS, Roswell Park Comprehensive Cancer Center, Buffalo, New York.
"No new agents have been approved for MDS in the last 10 years, highlighting this development as a substantial step forward for the MDS community," she told Medscape Medical News. "Current therapies are time intensive and only modestly beneficial."
"The availability of a new, effective drug — particularly relevant to those harboring SF3B1 mutations — is an exciting development and is likely to offer meaningful improvements in quality of life," Griffiths said. "Since these patients tend to live longer than others with MDS, there are many patients in my clinical practice who would have fit the enrollment criteria for this study. Such patients are eagerly awaiting the opportunity for a decrease in transfusion burden."
Results of the BELIEVE trial also showed that the drug was active in beta-thalassemia and resulted in a statistically significant reduction in transfusion burden in a population without other active options. "Reductions in transfusion burden at the level produced are likely to be clinically meaningful for patients with beta-thalassemia and represent a novel option in this underserved cohort of patients," she added.
Both trials were funded by the manufacturer. Cappellini reports serving on advisory committees for Celgene, Sanofi/Genzyme, and Vifor and receiving honoraria from Novartis. Fenaux reports honoraria and research funding from Otsuka, Jazz, Janssen, and Celgene. List reports research funding from Celgene.
American Society of Hematology (ASH) 2018. Presented December 1, 2018. MEDALIST trial: abstract 1; BELIEVE trial: abstract 163
Medscape Medical News © 2018 WebMD, LLC

Send comments and news tips to news@medscape.net.
Cite this: Luspatercept Reduces Blood Transfusions in MDS and Beta-Thalassemia - Medscape - Dec 02, 2018.