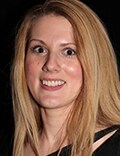 Adherence to a Mediterranean diet (MeDi) is linked to a reduction over time in Aβ-amyloid (Aβ) accumulation, a biomarker of cerebral Alzheimer's disease (AD) pathology, new research suggests.
In a cohort of 77 participants in the Australian Imaging, Biomarkers, and Lifestyle (AIBL) Study of Aging, who were considered cognitively healthy at baseline yet at risk for AD, a higher baseline score for overall MeDi adherence was significantly associated with less Aβ accumulation, as shown on positron emission tomography (PET).
When assessing individual components of the MeDi, only high fruit intake was significantly linked with less accumulation of Aβ.
"What surprised me was the strength of the study findings," lead author Stephanie R. Rainey-Smith, PhD, Center of Excellence for Alzheimer's Disease Research and Care, Edith Cowan University, Joondalup, Australia, told Medscape Medical News.
"The take-away message is that there are things that everyone can do, like modifying one's diet, that can help to delay the onset of Alzheimer's," said Rainey-Smith.
In addition, "it would be a good idea to ask your patients to follow the Mediterranean diet," she added. "There's an overwhelming body of evidence that suggests that it's beneficial in many ways, not just in terms of reducing Alzheimer's risk."
The findings were recently published online in Translational Psychiatry.
Prevention Strategies Needed
The researchers note that only one other study to date has examined the relationship between adherence to an MeDi and the accumulation of cerebral Aβ. It showed "reduced cerebral Aβ load cross-sectionally among individuals with high MeDi adherence," the investigators write.
However, "there is a critical need" to explore this relationship using longitudinal data from an aging cohort, they add.
"We wanted to do this research because so far the drug-based clinical trials haven't been successful. So we wanted to look at prevention strategies in Alzheimer's disease that were independent of drugs and easily accessible to everyone," Rainey-Smith said.
"The Mediterranean diet in particular has shown benefits in memory and thinking outcomes, so it seemed obvious to look at whether there was a relationship between actual accumulation of Alzheimer's pathology in the brain and adherence to this type of diet," she said.
The new analysis included 77 adults who were at least 60 years of age (mean age, 71.1 years; 51% men), had participated in the AIBL Study of Aging, and had received a classification of being cognitively "normal" at baseline.
They were also considered to be "Aβ accumulators" on the basis of 11C-Pittsburgh compound B PET readings, with a standardized uptake value ratio (SUVR) of at least 1.4 at baseline or a rate of Aβ accumulation higher than zero up to the 36-month evaluation point, "and thus considered to be on the AD pathway," the researchers report.
PET was used to measure Aβ load at baseline, as well as at 18 and 36 months.
In addition, fasting blood samples were assessed for apolipoprotein E (APOE) genotyping. Among the full study population, 42% carried at least one APOE Ɛ4 allele.
At baseline, all participants filled out the 74-item Cancer Council of Victoria Food Frequency Questionnaire about nutrient intake during the previous 12 months. This was used to create individual MeDi scores ranging from 0 to 9, with greater adherence shown with a higher score. The mean MeDi score for the entire cohort was 4.
Reduction of 20% to 60%
After adjusting for age, sex, and APOE Ɛ4 status, results showed that an increasing MeDi score was significantly linked to a decreasing SUVR (β, –0.01; P = .007)
"Given the average accumulation rate of Aβ in this cohort was 0.05 SUVR units/year, altering the diet of an individual to increase MeDi score by 1 point would result in an approximate 20% decrease in Aβ accumulation over a 1-year period, and up to a 60% decrease in accumulation over 3 years," the investigators write.
There was also an association between decreasing Aβ accumulation and greater fruit consumption (β, –0.04; P = .00036).
"One possibility is that the high concentration of Vitamin C in many fruits that are part of the Mediterranean diet, such as citrus and strawberries, could be the answer as it has been shown to reduce the Aβ burden in mouse models," Rainey-Smith noted in a press release.
"Another potential factor could be the flavonoids that are present in fruit," she added.
There were no significant associations between SUVR and intake of meat, cereals, or dairy.
"These data suggest that MeDi adherence is beneficial for maintaining brain health in Australian older adults, by slowing accumulation of cerebral AD pathology," the investigators write.
Rainey-Smith noted that although she expected to see an association between MeDi adherence and decreased Aβ accumulation, she wasn't expecting one "that was so striking" in the findings.
"By following a Mediterranean diet, people at risk of developing Alzheimer's disease could buy themselves a few more years with their loved ones before the onset of this terrible affliction," she said.
Biomarker Support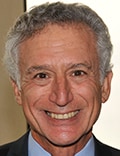 Asked to comment by Medscape Medical News, Howard Fillit, MD, founding executive director and chief science officer of the Alzheimer's Drug Discovery Foundation, New York City, said he applauds the investigators for the well-conducted research that used a cohort from "the very well-known and very well-respected" AIBL study.
"This provides biomarker support for the value of the Mediterranean diet," said Fillit, who is also a geriatrician and neuroscientist. He was not involved with the current research.
"They used β-amyloid PET scans, which are reliable measures of the classic hallmarks of Alzheimer's disease. And what they found was that people who adhered to the diet had lower rates of β-amyloid accumulation by PET scanning," he said.
"This is very interesting and it adds to our knowledge, not only that the Mediterranean diet is associated with a lower risk of Alzheimer's, but it provides some biological data as to the mechanism — or at the very least, biomarker evidence — of this in cognitively normal people," Fillit added.
He noted that a study limitation was the reliance on participant recall "and they didn't actually measure the exact dietary intake."
Although he said that the finding about fruit intake "was particularly fascinating" and scientifically plausible, he pointed out that this was an observational study.
"I think the real proof would have to come from some sort of randomized clinical trial" with a more reliable measure of fruit consumption, Fillit said.
Overall, "I thought this was a very interesting study but it certainly wasn't definitive," he concluded.
The study was funded by the Commonwealth Scientific and Industrial Research Organisation, Edith Cowan University, Florey Institute of Neuroscience and Mental Health, Alzheimer's Australia, National Aging Research Institute, Austin Health, CogState, and Hollywood Private Hospital. Rainey-Smith and Fillit have reported no relevant financial relationships. Financial disclosures for the other study authors are listed in the original article.
Transl Psychiatry. Published online October 30, 2018. Full article
Follow Deborah Brauser on Twitter: @MedscapeDeb
For more Medscape Psychiatry news, join us on Facebook and Twitter
Medscape Medical News © 2018 WebMD, LLC

Send comments and news tips to news@medscape.net.
Cite this: Mediterranean Diet Strongly Tied to Reduced Alzheimer's Pathology - Medscape - Nov 20, 2018.