CHICAGO — Violent crime in a city is linked to increased blood pressure (BP) for its residents, including those who live in relatively low-crime areas, new research suggests.
The population-based study assessed more than 53,000 adults in Chicago, Illinois, between May 2014 and August 2016. In 2015, there was a violent crime "surge" in the city that included dramatically increased reports of robberies, assaults, and murders. These crime rates continued to spike in 2016 before finally decreasing in 2017.
Results showed that, overall, areas with lower crime rates had fewer patients with elevated BP than areas with higher crime rates (22.5% vs 36.5%, respectively).
However, further analysis showed that during the 2015 crime surge, participants in the low-crime areas had a 5% greater risk for an increase from baseline in elevated BP compared with those in the high-crime areas.
"When you look at the rise in crime over that time period, we saw a rise in blood pressure, a rise in outpatient appointments, and a rise in hospital admissions for both all-cause reasons and even more so for cardiovascular reasons," lead author Elizabeth L. Tung, MD, University of Chicago, told theheart.org | Medscape Cardiology.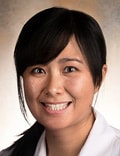 She added that she was surprised that "those in low-crime areas seemed to be affected more by the crime surge, which is opposite of what we thought we'd find."
Tung speculated that for residents of high-crime areas, "stress is already there, whereas it was a new stressor for those living in relatively safer neighborhoods. The news was also broadcast across the city, but those in high-crime neighborhoods already knew it was happening and are constantly affected by those things. So there was kind of this exponentiation of fear even in the safer areas."
The findings were released ahead of their presentation on November 10 at the upcoming American Heart Association (AHA) Scientific Sessions 2018.
Patients Don't Feel Safe
Tung noted that as an internal medicine physician, she has seen a lot of patients "who live on the south side of Chicago in neighborhoods that have had to deal with a lot of crime and violence. I would tell patients they should walk for 30 minutes outside every day, but a lot of them would tell me they couldn't do that because it wasn't safe."
She also reported that another patient who was elderly said that she needed help with day-to-day activities, such as medication management. "But she didn't want her son coming over because she felt it wasn't safe for him to be in her neighborhood," Tung said.
"Things like that made me and some of the other doctors who are working on the project think about violence affecting our patients in various ways, and hoping that we could quantify it," she added.
For the current study, "we were able to follow patients through the 2014 to 2016 crime surge, which was a pretty unique phenomenon in Chicago," Tung said.
In 2014, the crime rate was very low in the city and "possibly the lowest it had been in 30 or 40 years. But then we saw huge spikes in 2015 and again in 2016. So it approximated what we call 'natural experiment conditions' to see how it affected our patients," reported Tung.
The investigators examined an academic medical center clinic's health records from 2014 to 2016 for 53,402 adult outpatients who were at least 18 years of age at baseline (mean age, 48 years; 63.7% women; 54.6% black). The participants were from 325 "census tracts" in Chicago.
Absolute changes in systolic BP, as well as changes in elevated BP, defined as systolic BP of at least 140 mm Hg or diastolic BP of at least 90 mm Hg, were assessed.
In addition, data from the Chicago Police Data Portal were examined and matched to the health records, including a patient's home address.
After adjusting for factors such as demographics, including age and race, the researchers used mixed-effects regression models to compare BP changes from baseline between the participants living in low- vs high-crime census tracts. "High crime" meant that the tract had a crime rate that was above the median.
"The census tract violent crime rate (VCR) was calculated as the number of incidents per 1000 population per year," the researchers report. "We also modeled blood pressure as a function of the citywide VCR per 100,000 population per year."
"Environment Affects Heart Health"
Results for the full group showed that a 20-unit increase per 1000 population in the VCR was associated with a higher risk for having elevated BP (adjusted odds ratio [AOR], 1.03; 95% confidence interval [CI], 1.01 - 1.06; P = .02) and with having a 0.2–mm Hg higher systolic BP (P = .01).
There were no significant associations between increased VCR and elevated heart rate greater than 100 beats/min or obesity (body mass index of at least 30 kg/m2).
A 20-unit change in the VCR was also significantly associated with missed outpatient appointments (AOR, 1.13; P = .01), all-cause hospital admission (AOR, 1.16; P = .007), and cardiovascular hospital admission (AOR, 1.21; P = .02).
The 2015 crime surge was linked to a significant increase in risk for elevated BP in the low-crime vs high-crime tracts (AOR, 1.05; 95% CI, 1.02 - 1.08; P = .003). The low-crime areas also had an increased risk for raised absolute systolic BP (adjusted β, 0.43 mm Hg; P < .001).
"The results suggest that the environment affects heart health, and that violent crime happening elsewhere can affect others living in a city, even if individuals are not directly exposed to crime," the investigators note in a press release.
"The stress of increased crime has far-reaching effects, and efforts to reduce and prevent violence may improve public health of the entire city," they add.
Asked if there was a bit of a protective factor against increased BP for the participants in high-crime areas, Tung said, "There probably is some level of the body adapting to it. I don't know that I'd say it's protective, but there probably is already adaptation amongst the high-crime neighborhoods that hadn't been present in the low-crime neighborhoods."
She added that there are two take-away messages from the study. "First, doctors should be aware of social risk factors and should ask patients about violence and how they're dealing with violence, especially if they're in a high-risk clinical setting or taking care of a high-risk patient population," she said.
"Second, I think there's also an underappreciated link between emotional health and heart health. So both things should be increasingly on physicians' radars," Tung concluded.
Builds on Previous Observations
Asked to comment, N.A. Mark Estes, MD, University of Pittsburgh Medical Center and Vascular Institute, Pennsylvania, told theheart.org | Medscape Cardiology that the study "really extends many observations" that have been made previously about crime as a social factor on health.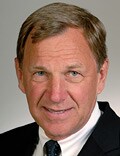 Estes, who was not involved with the research, added that the study had many strengths, including the large sample size and that the analyses were done in a fashion that should be applauded.
"In that respect, the conclusions are really quite valid, that the crime surge was associated with elevated blood pressure in the low-crime tracts compared to areas with high crime," he said.
However, he also noted several study limitations, including that it evaluated records from just a single academic center, used epidemiologic data but not patient-level data, and did not include information on any drug therapy used for high BP. Estes added that confounding variables "couldn't be accounted for because they didn't have that data."
Also, "we can't say there's a causation here, that the increase in crime rate caused the high blood pressure," Estes pointed out. He speculated that it could be that the increase in crime affected the physical activity of the residents "or it could be that they had more anxiety or depression. And all of that was just reflected in higher blood pressure."
Still, he noted that the findings add to the literature. "This was a population-level validation of what has been known previously" about crime's effects on health. "And it's an important factor in a patient's overall health well outside of what traditional medicine has thought, especially cardiovascular medicine," Estes said.
Zip Code, Genetic Code Both Important
In comments for the AHA, Willie E. Lawrence, MD, Midwest Heart and Vascular Specialists, Kansas City, Missouri, noted that although the mechanisms for the study's findings are not well-understood, the message is clear.
"Where you live makes a difference," Lawrence said. "These things have an impact on the social determinants of health, and it's important that we as a community act upon those things."
To theheart.org | Medscape Cardiology, he reiterated that "sometimes your zip code is as important as your genetic code" in understanding the differences in disease prevalence among populations.
"There's been a lot of discussion in the literature about how much hypertension is related to genetic issues and how much it's related to social issues, because that impacts your management" of the condition, Lawrence said.
He noted that this was an observational study, and he echoed Estes' comments that although it didn't show causation, it "does add to the literature that suggests that where you live, work, and play has an impact on your health. And one way it's manifested is around issues of high blood pressure," he said.
Because the study didn't show causality, "it's important to not draw too many conclusions. However, one important conclusion to me is these differences in disease that are seemingly related to stresses that exist in people's lives," said Lawrence.
"It's important that when trying to create a broad management policy that we take into consideration these social differences, and that we understand that if we really want to impact people's health, it's not an issue of just giving them more medication," he said.
"We have to look specifically at the stressors in their lives and to focus on those lifestyle changes that are important to getting disease under control. And these need to be focused on in a systematic way if you want to impact large populations," he said.
He noted another important point from the current study.
"As a minority, as an African-American, even if you don't live in a high crime area, you're influenced by attitudes towards African Americans. These studies help to bring that out in an indirect way," Lawrence said. He also agreed that it could be that those with high BP were in areas where it isn't easy or feels safe to get out and exercise.
"Or if you don't have money to join a health club, you might become more sedentary. In not so obvious ways, you can see how crime can have an impact on a neighborhood's health," he said, adding that "there's no reason to believe" that results from these types of studies aren't generalizable to other urban areas.
The study was funded by the Agency for Healthcare Research and Quality. The study authors, Estes, and Lawrence have disclosed no relevant financial relationships.
American Heart Association (AHA) Scientific Sessions 2018. Poster abstract Sa1099. Presented November 10, 2018.
Follow Deborah Brauser on Twitter: @MedscapeDeb. For more from theheart.org | Medscape Cardiology, follow us on Twitter and Facebook.
Medscape Medical News © 2018 WebMD, LLC

Send comments and news tips to news@medscape.net.
Cite this: Rising Crime Rate Tied to Rising Blood Pressure - Medscape - Nov 11, 2018.