It's a common scenario: a cancer patient has died, and family members or loved ones ask, "What do we do with these expensive, leftover cancer pills?"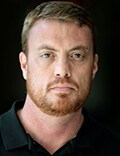 Or a patient returns to the oncology clinic with a supply of an oral chemotherapy that was not effective and asks the same thing.
In Tennessee, there is a now an answer other than "throw them out" — thanks to a 3-year-long effort led by Phil Baker, PharmD, cofounder and chief executive officer of Good Shepherd Pharmacy in Memphis.
Baker was the catalyst for a change in state law, which now allows any prescription-drug donation repository program to accept donated prescriptions, particularly pricey oral chemotherapies and organ transplant drugs, from individuals..
Baker helped write and enact the law, according to a recent news story published in the Daily Memphian.
Essentially, cancer patients can now pass along their unused oral drugs to other cancer patients who cannot afford them.
The law also allows oncology clinics around the country to donate excess oral chemotherapies to Tennessee-based programs.
"Dr Baker is a great advocate for the underserved in our state," Micah Cost, PharmD, executive director of the Tennessee Pharmacists Association, told Medscape Medical News.
"The aim of this law is to get more medications into the hands of people who can't afford them," he said.
Baker explained why the law focuses on expensive oral drugs, such as targeted cancer therapies.
"All the new chemos are coming out as pills, but they cost $30,000 and up for a 1-month supply. With more than 40% of cancer patients passing away, it is a double whammy," Baker said. "Most patients can't afford them, and half are getting thrown away."
As the law was being developed, Baker and colleagues created remedichain.com to manage individual drug donations, which, as of October 24, were allowed in Tennessee. Baker told Medscape Medical News that after just 1 week, they had tallied seven donations of oral chemotherapies worth $100,000.
Additionally, four oncology clinics from other states have contacted Baker about sending donations. The Remedi website provides information on how to make donations from inside or outside of Tennessee.
A Nonprofit Pharmacy With a Vision
Baker's Good Shepard Pharmacy, which was founded in 2015, works in conjunction with remedichain.com. Donated drugs will be given to uninsured, low-income patients who are members of the unique nonprofit pharmacy as well as to patients affiliated with other donation repositories.
Daily life at Good Shepard inspired the new law, said Baker in the newspaper account.
"I would have people come in with a bag of medicine and say, 'My grandpa was on hospice. Now, I have all this medicine. Can you give it to poor people?' " Baker said. "I looked into it, and it was illegal, so I sketched out what the law should look like."
I think this has the potential to really take off.
Baker's Christian faith and vision guide his organization's approach to patients, which is one of service over profit.
"We refuse to accept the corrupt pricing schemes associated with prescription insurance," reads the pharmacy's website, referring to the price inflation that occurs with an insurance-mediated "list" price.
Instead, Good Shepard charges individual members a monthly fee ($40 or less) and provides drugs at "cost," which is the price paid to purchase the drug from a wholesaler. Currently, the pharmacy has more than 1000 members, including families, who generate more than $500,000 in membership fees annually.
Good Shepard has six full-time employees and also operates a free pharmacy technician training program that is mostly filled by single, unemployed mothers.
"We've created a pharmacy model that didn't exist before," summarized Baker in a telephone interview.
Good Shepard accepts members only if the organization can promise savings with a person's existing prescriptions. Typically, members save 60% to 90% on drug costs. They may also receive free drugs, which are donated by manufacturers, says the group's website.
With the new law, the hope and expectation is that individuals will become another major source of donated, free drugs.
"I think this has the potential to really take off," commented Cost, from the Tennessee Pharmacists Association.
He explained that Tennessee passed a law in the mid-2000s known as the Nina Norman Prescription Donation Act, which allowed hospitals, nursing homes, and other facilities to donate deceased patients' unused medications.
But legal concerns stymied the good intentions, and the donations never got going. The new legislation opens up the donation process to the general public.
Drugs that are donated must be in the original packaging and must not have surpassed the label's expiration date.
Baker worries that remidichain.com may not endure because of costly overhead. "We need significant donations right out of the gate or we may die on the vine," he said regarding the online initiative.
Follow Medscape senior journalist Nick Mulcahy on Twitter: @MulcahyNick.
For more from Medscape Oncology, follow us on Twitter: @MedscapeOnc.
Medscape Medical News © 2018

Cite this: OK to Give Leftover Chemo Pills to Needy Patients in Tennessee - Medscape - Nov 01, 2018.