Exposure to secondhand smoke (SHS) is linked to depressive symptoms in children and teens — at baseline and 1 year later, new research shows.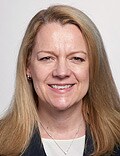 A study of more than 1500 elementary school students in the Montreal, Canada area showed that SHS exposure in both homes and cars was significantly associated with higher scores on the Depressive Symptoms Scale.
There were also significant associations between both types of SHS exposure during 5th grade/baseline and higher depressive symptoms in 6th grade, as well as an association between 6th and 7th grades.
However, any type of exposure "at any age did not predict depressive symptoms two years later," the researchers report.
"Because this was a prospective study, we were able to follow this group over multiple years," coinvestigator Karen M. Wilson, MD, professor and division chief of general pediatrics and vice-chair for clinical and translational research, Icahn School of Medicine at Mount Sinai and Kravis Children's Hospital, New York City, told Medscape Medical News.
"We found a significant relationship between overall exposure and development of depression, as well as a relationship between exposure at time 1 and depression 1 year later. Although it was interesting that that did not hold up into the second year, there are some possible explanations for that," she said.
These include that the investigators did not assess children who themselves started smoking during the study period. "It's possible that kids who were depressed were more likely to go on and smoke; we just don't know that," said Wilson, who is also the chair of the American Academy of Pediatrics Tobacco Consortium.
The findings were published online October 20 in Nicotine and Tobacco Research.
80% of Kids Report SHS Exposure
In 2015, 80% of young people in Canada aged 12 to 19 years reported at least some past-month SHS exposure, the investigators note.
In addition, the Canadian Health Measures Survey 2007-2009 showed that children and adolescents who did not smoke but were exposed to SHS most days "had urinary cotinine levels twice to almost three times as high as SHS-exposed non-smoking adults," the researchers write.
"People often think secondhand smoke is something that affects younger children, particularly with respiratory illnesses like asthma. We know from other studies that [SHS] can be associated with other problems as well, including mental illness and psychiatric conditions," said Wilson.
"So we were really interested to look at whether there was an association between secondhand smoke exposure and development of depression in teenagers," she added.
The investigators assessed data for 1553 participants (mean age at baseline, 10.7 years; 56% female) in the AdoQuest 1 study who had never smoked at baseline. They were recruited from 29 French-language elementary schools in greater Montreal.
All were followed from 2005 to 2011 in five waves. The first wave/baseline was at 5th grade, the second wave was at 6th grade, the third wave was at 7th grade, the fourth wave was at 9th grade, and the fifth wave was at 11th grade.
Measurements included self-reported questionnaires for the students and their guardians and scores on the Depressive Symptoms Scale.
Among the study population, 400 started smoking before 11th grade.
Children Need Protection
After adjusting for sex, maternal education, and neighborhood socioeconomic status, results showed that SHS exposure in homes was significantly linked to higher depressive symptoms scores in the following:
cross-sectional analyses pooled across all five waves (B, .041; 95% confidence interval [CI], .014 - .068; P < .01),

longitudinal analyses from 5th to 6th grade (B, .042; 95% CI, .003 - .08; P < .05), and

analyses from 6th to 7th grade (B, .057; 95% CI, .003 - .110; P < .05).
SHS exposure in cars was also significantly associated with higher adjusted scores in the following:
the pooled analyses (B, .057; 95% CI, .03 - .084; P < .001),

5th to 6th grade analyses (B, .061; 95% CI, .019 - .103; P < .01), and

6th to 7th grade analyses (B, .074; 95% CI, .015 - .133; P < .05).
SHS exposure in the homes or in cars was not significantly associated with depressive symptoms in any of the study's adjusted 2-year analyses, including between 5th and 7th grades, 7th and 9th grades, and 9th and 11th grades.
Still, "SHS exposure has deleterious effects on physical health and results of this study raise concerns that such exposure might also affect the mental health of young persons," write the investigators.
"This finding adds to the evidence base supporting that children should be protected from SHS exposure," they add.
They note that although more research is needed to determine whether there's a causal association between SHS exposure and depressive symptoms, "continued implementation of smoking bans and educational efforts to discourage smoking in vehicles when children are present are warranted."
Asked whether they had assessed if any of the parents had had depression, Wilson said, "That's a great question, but we did not have that information available. That's certainly something we would want to look at in the future."
For now, she noted that "it's important for pediatricians and clinicians to recognize" that SHS exposure has broad health effects.
"It's about counseling parents on reducing their children's exposure and not stopping that discussion when the children hit the age of 3 or 4 or 5, but continuing that talk through adolescence and through their high school years," Wilson said.
Another Reason Not to Smoke
Asked to comment by Medscape Medical News, Oscar G. Bukstein, MD, vice chair of psychiatry at Boston's Children's Hospital, Massachusetts, and professor of psychiatry at Harvard Medical School, said he classifies this as "preliminary" research.
"Smoking and depression are closely linked. That is, smokers are more likely to be depressed than nonsmokers," said Bukstein, who was not involved with the research.
"In this particular study, the concern arises from the fact that the mothers' depression was not controlled for. So it's possible that what we're seeing is a reflection of a genetic vulnerability to depression. It could be that maternal depression is being passed along as opposed to the smoking itself," he said.
However, Bukstein added that there is "absolutely" enough in this study to make it worthwhile to delve further into the topic.
"The findings aren't definitive because there are still some questions, but it would be relatively easy to say, 'Let's find out what type of psychopathology the mother has a history of' and control for that," he noted. "That said, in looking at this and at [past] literature, it is possible that there is a link."
He said that adolescents are now asked whether they smoke, but it may be time to also ask them and their parents about the child's exposure to SHS.
"There probably isn't an exposure that's worse than secondhand smoke for pulmonary health, but it may also have an effect on mental health. We know already from other health risks to say, 'Don't do this.' Well, here's one more potential reason for not doing it."
The study was funded by the Canadian Tobacco Control Research Initiative and the Institut National de Santé Publique du Québec. The study authors and Dr Bukstein have reported no relevant financial relationships.
Nicotine Tob Res. Published online October 20, 2018. Abstract
Follow Deborah Brauser on Twitter: @MedscapeDeb.
For more Medscape Psychiatry news, join us on Facebook and Twitter.
Medscape Medical News © 2018

Cite this: Secondhand Smoke Tied to Depression in Kids - Medscape - Oct 26, 2018.